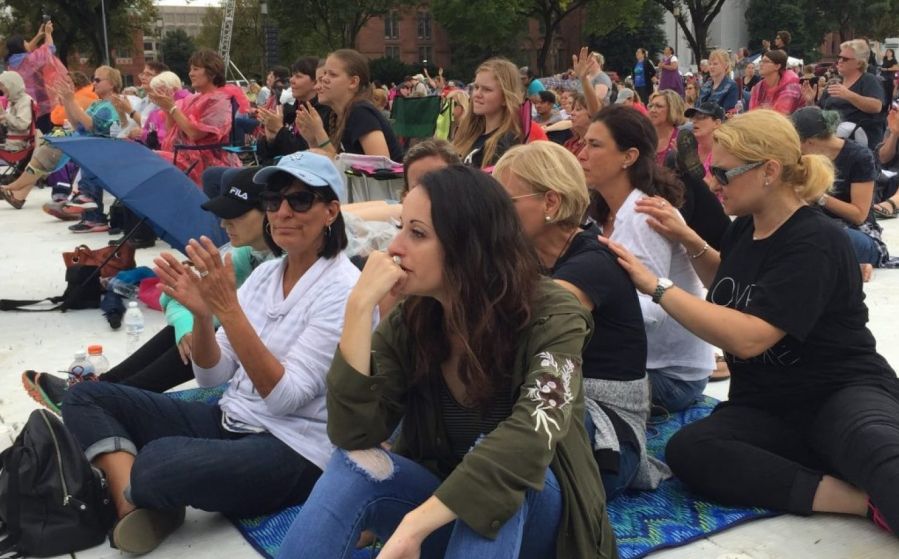 ---
---
"For years, the feminists lied to us," exclaimed Christian author Lisa Bevere to a crowd of women gathered on the National Mall in Washington D.C. "They said for us to be powerful as women, we needed to act like men."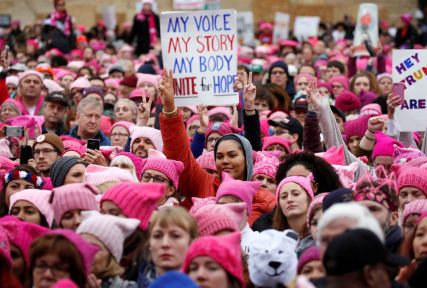 The crowd cheered in approval.
Similar sentiments were echoed by one speaker after another during an epic 4-day prayer rally in the nation's capital. Interspersed throughout the lineup of speakers were Christian worship and prayer services.
So, what was the rally all about? Apparently, it was intended to mimic the historic Women's March that took place back in January -- an event many of these Christian women took issue with.
They insist that the Women's March was a perfect example of what's wrong with feminism. Of particular offense were the pink "pussyhats" worn by many protestors at the march.
"If men are supposed to look at women as more than just sexual objects," one critic pointed out, "then why should women make female genitalia a focal point of their message?" "I want to be seen for who I am, not for my body parts," another insisted.
Feminism: The Christian Version
The women in attendance sought to promote a new brand of feminism, one based in faith and traditional values. In their view, women should embrace their "God-given roles" as wives and mothers and take a strong anti-abortion stance.
The desire to return to a unified Christian America was widely shared among participants at the prayer rally.
"We believe our nation was founded as a Christian nation. The enemy is trying to take it in another direction, not Christianity," said Linda Shebesta from Burleson, Texas, who traveled to Washington with three different generations of her family.
"We don't need to be empowered by marches and speeches," said another woman. "What we need is to be empowered in who we are as daughters of the living God."

The Future of Feminism
Clearly, not all women are comfortable under the umbrella of modern feminism. Many feel as if the movement's message became distorted somewhere along the way. They think feminists have lost sight of what is important.
"We're not fighting for women's rights. We're just fighting for our country to be unified" said one woman who travelled all the way from Alaska to attend. "We still love and honor men at the same time."
So, what are the chances that this Christian feminist movement takes off?

If you look at the numbers, the odds appear stacked against them. Roughly 500,000 women crowded the National Mall back in January for the Women's March the prayer rally drew only several thousand.
Whether the group will be successful in "converting" more women to their side is yet to be seen.
Would you consider joining?