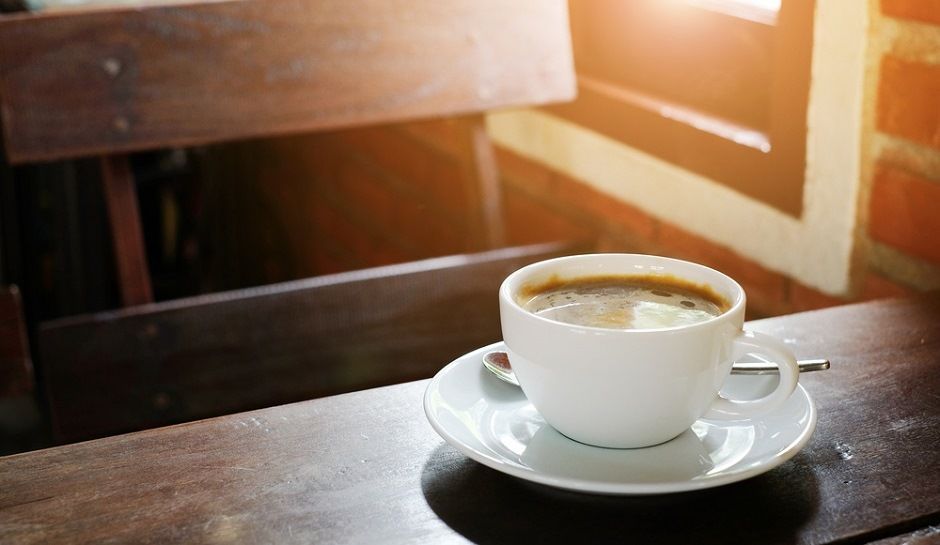 ---
Should a business be allowed to deny service to customers that have offensive beliefs? That's the question being asked after a now-viral altercation between the owner of a Seattle coffee shop and members of an anti-abortion group.
It all started when activists from the group "Abolish Human Abortion" stopped in to grab a cup of coffee after passing out anti-abortion leaflets around the neighborhood. But these weren't your typical pro-life messages the leaflets contained a highly graphic depiction of an aborted fetus lying beneath a pair of rainbow-colored hands dripping with blood. Because context is crucial to this story, we've chosen to include the image below. Please be warned, the image is disturbing.

WARNING: EXTREMELY GRAPHIC CONTENT
Proceed with caution
.
.
.
.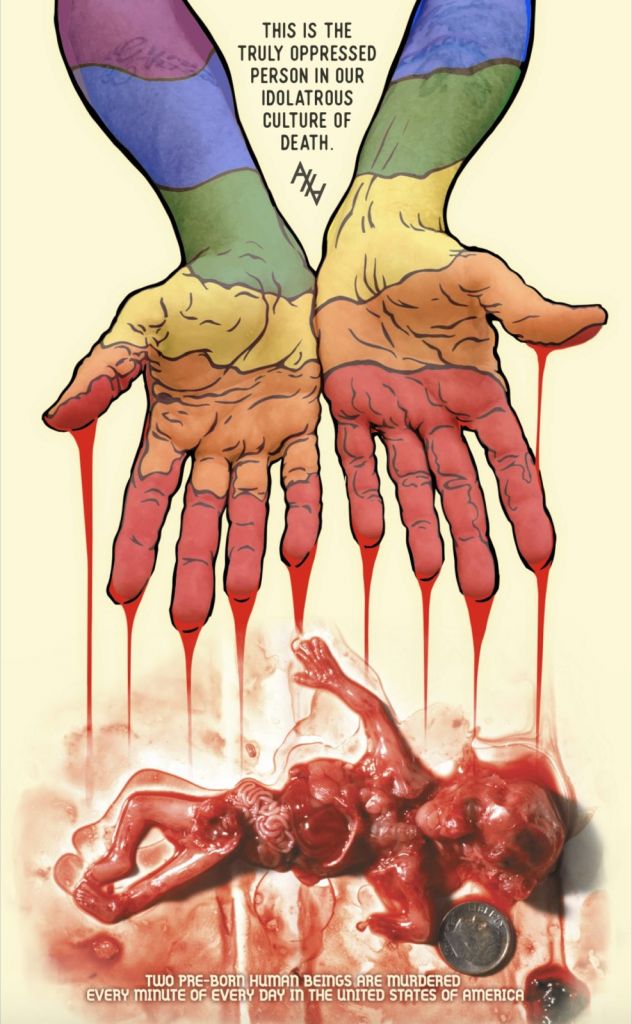 Someone tipped off the coffeeshop's owner, Ben Borgman, about the offensive messages. Borgman, who is gay, angrily confronted the activists and demanded they leave his establishment. "Are you denying me service?" one asks. "Yes, I am," replies the owner. "Now get out." Before leaving, one of the activists offered to "save" the owner from his homosexuality.
A video of the incident later surfaced on Abolish Human Abortion's Facebook page with a caption that read: "Angry homosexual kicks Christian customers out of coffee shop."
A Religious Double Standard?
Unsurprisingly, it didn't take long for the video to go viral. Religious news sites jumped on the story, making a point to contrast it with the high-profile case of a Christian baker who refused to bake a cake for a gay wedding. It's a classic example of the double standard religious people experience in America today, they allege.
"Should a gay business be allowed to deny service to Christian customers?" read one headline.
There is little difference between the two incidents, and yet only the Christian business owner was taken to court, critics argue. Why shouldn't the coffee shop owner be sued for discrimination, too?

Online Reactions
On social media ever the bastion for respectful discourse criticism and insults were hurled by both sides. Supporters of the Christian group accused Borgman of discriminating against the activists because of their beliefs on abortion. Some called for him to get fined or sued. Others called for worse.

People siding with the business fired back, arguing that the group of customers was trafficking in offensive hate speech, and the owner had every right in the world to kick them to the curb. "What decent person would create such an awful flier?" they asked.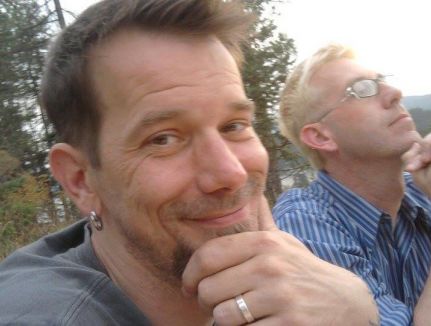 Coffee Shop Owner Responds
For his part, Borgman insists that the video portrays him negatively and only tells part of the story. He argues that it wasn't his intention to discriminate against Christians, or any other religion, for that matter:
"We have religious organizations that meet here regularly. These people were not thrown out for being Christian. I've been so clear about that. This removal was very focused on this group, or any group like them," Borgman explained.

"I know Christians, and they don't confront people in the street, or in a place of business," he continued. "They certainly don't print out a bunch of hate messages and fold them up like pretty butterflies and leave them in parks for kids to find. There's the crime in this story."
His motivation was not anti-Christian, Borgman said, but rather an effort to fight back against hateful messages. "They were put out because they print ugly crap and hand it out in my town, period," he explained. "I would have thrown out a group that tried to print ugly crap about Christians, too. Trying to stir up hate and discontent is not how to fix things."
Who Is in the Wrong?
Hate speech, while often distasteful, is still free speech protected under the First Amendment. Citizens are allowed to say whatever they want out in public as long as it doesn't advocate for or incite violence. By their account, the activists had already finished distributing the pamphlets when they went in search of coffee.
However, given the context, one could understand why Borgman reacted the way he did. The group's message was both homophobic and incredibly crude. If you were a business owner, that might not be the type of customer you'd want in your establishment.
So, was the owner within his rights to kick the group out? It doesn't appear as if either side will be taking legal action, so the question may remain unresolved.
Your thoughts?