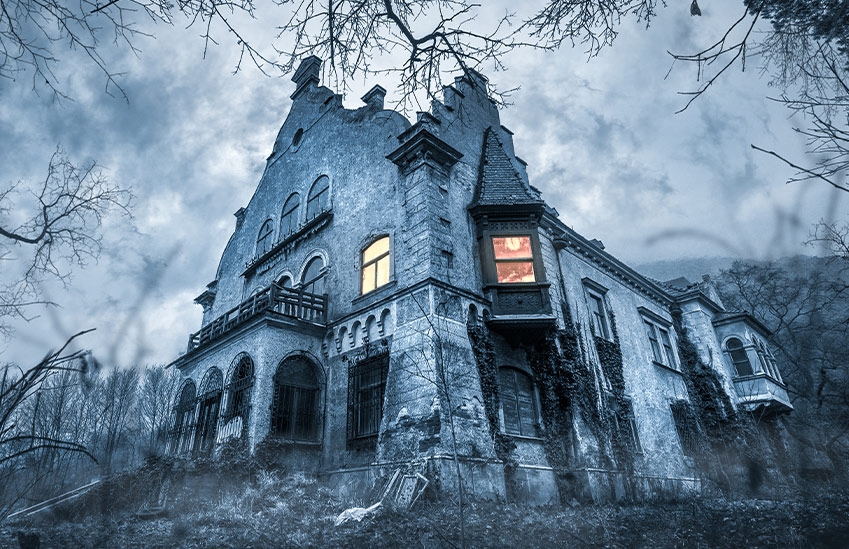 Note: This piece is a guest submission from ULC Minister Gary Hutchinson
It's October, the time of the year where people go to painstaking effort to decorate their porches with cobwebs, scarecrows, spiders, and other ghoulish items all in the hopes of spooking some young trick-or-treaters come Halloween. It's a fun, family friendly activity and the decorations come down after the holiday has passed.
But for some houses, the spooky activity doesn't stop when Halloween ends. Some houses are just plain haunted. Years of experience have helped me to create a detailed list of "warning signs" to watch for. Could your home be at risk?
10 Signs of a Haunted House:
1. Persistent unexplained noises These might come in the form of footsteps, knocks at the door or windows, scratching noises, or a vague banging. The sounds might be loud and impossible to ignore, or subtle and only detectable at certain times.
2. Electronics acting strangely Are your home electronics are always "misbehaving?" Maybe your TV suddenly flickers on without any buttons being pressed. Or maybe your lights always act up you remember so clearly turning your basement light off before leaving the house, but when you return, it has mysteriously turned back on.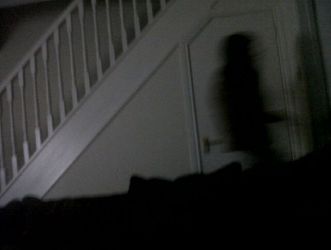 3. Eerie shadows Seeing strange shapes or shadows is a common occurrence in houses that are "occupied." The shadows can sometimes take human or animal-like forms, but they rarely appear directly in your field of vision, making them difficult to identify.
4. Cold spots Do areas of your house become incredibly cold for no reason? This is a classic sign indicating the presence of a supernatural being. (Pro tip: invest in a small space heater and place it in the center of the cold spot. If the area fails to warm up, you'll have serious reason to suspect that your house is haunted).
5. Household items disappear and reappear at random Commonly known as the Disappearing Object Phenomenon, we've probably all experienced this at one time or another. You set an item down, get distracted by something, and when you turn back around, it's gone. You look everywhere, but to no avail. Hours later, long after you've given up your search, the item reappears in the exact place you left it.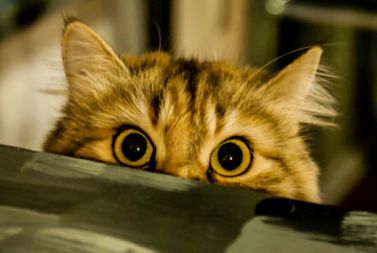 6. Doors opening or closing Few people actually see it happen, but doors and cabinets acting erratically is a frequent complaint from residents whose houses turn out to be haunted. They might hear the familiar sound of a door swinging on its hinges, only to round the corner and find it completely secure upon further inspection. Or perhaps they enter a room and discover a door that they knew was closed to be wide open or vice versa.
7. Peculiar pet behavior Similar to their acute sense for natural disasters, most animals will begin acting strange if they sense a supernatural presence. Cats might stand in doorways and focus intently on seemingly-empty rooms. Dogs might bark for no reason, or become scared and retreat to "safer" areas of the house.
8. The "someone is watching me" feeling - This is hardly unusual, as some people report getting a sense that they're being watched while out in public fairly frequently. However, if the feeling intensifies while in your house (a very private place), it could be attributed to an act of the paranormal.
Warning: the last two items on this list are SERIOUS indicators of paranormal activity. If you've experienced either of these phenomena, do not take the experience lightly.
9. Mysterious voices Especially if they come in the form of whispering or crying. Unless the noises can be clearly identified, this is a glaring sign of paranormal activity in your home. If the voices persist, ask a friend or family member to come investigate with you. If you can both hear the noises, it might be time to contact an expert or even explore new living arrangements.
10. Feeling of being touched This one is the biggest red flag. It could be an innocuous touch, like something lightly brushing against you. In more severe cases, people report feeling a hand clamp down on their leg or shoulder. Apparently, not all ghosts are friendly
Well, there you have it. If you believe your house to be haunted, consider contacting a paranormal investigator to assess the situation. They can help you find an explanation for the paranormal activity and offer guidance as to what steps should be taken next.
---
Note from ULC: With Samhain fast approaching, our popular Pagan Blessing Bundle is in high demand. Get yours today before they're gone!