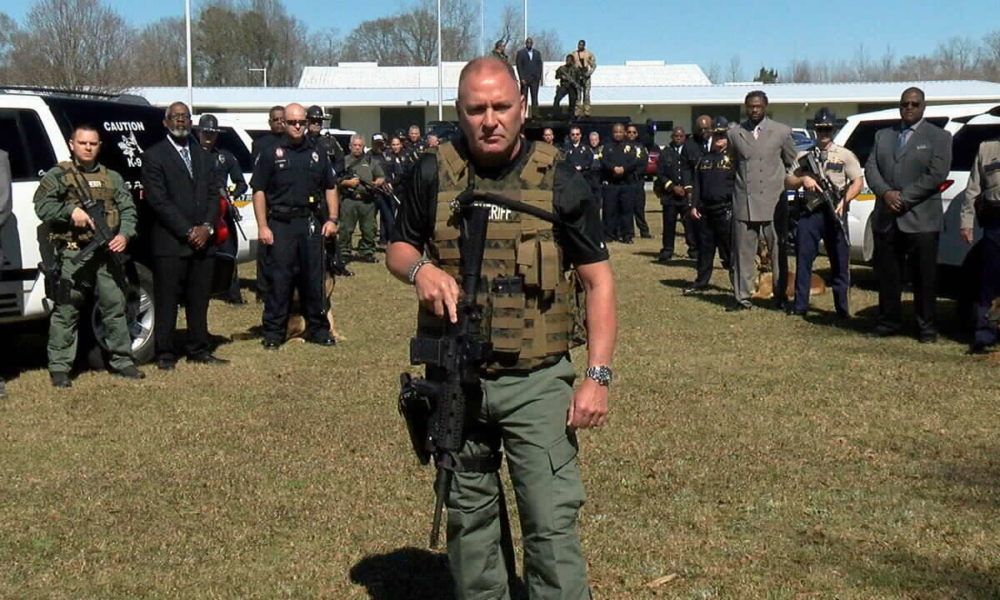 In an impassioned Facebook post following the latest terror attack in London, a Louisiana congressman called for a Christian holy war against "Islamic horror."
Rep. Clay Higgins (R-LA.) sees violence as the only viable solution for combating terrorism. Regarding how to treat Muslims who've been radicalized, he doesn't mince words: "Hunt them, identify them, and kill them. Kill them all."
Attached to Rep. Higgins' highly controversial language was a photo of a London police officer standing beside the body of one of the attackers. As is often the case these days, the post went viral and sparked a massive online debate.
Backlash
Within hours, the post had spawned thousands of reactions. While many of the congressman's supporters defended his statement, he also received heavy criticism. Wrote one Facebook user:
"Wow, you are no better than a terrorist. I'm more afraid of people like you than a refugee who was vetted for 2 years by 7 Intel agencies. I think we need better vetting for our representatives. You are an unhinged lunatic and playing right into what ISIS wants."
The Louisiana Democratic Party also released a statement condemning the language:
"The congressman points to Christianity to justify his backward position. As a party that strives to put in place representatives who serve progressive, inclusive Louisiana values, we urge him to look to 2 Timothy 1:7, 'for God did not give us a spirit of timidity, but a spirit of power, of love and of self-discipline.' Rep. Higgins' language is exactly the sort of response that terrorists aim to provoke."
"Cajun John Wayne"
Rep. Higgins is a former law enforcement officer who was elected in a December runoff election. Affectionately nicknamed the "Cajun John Wayne" by his supporters, Higgins has become incredibly popular for his frank way of speaking, unabashed Christian beliefs, and strong support for law and order policies.
But Higgins who is known to carry a Bible and wear a gun to town hall meetings with constituents has had his share of problems in the past. Shortly before running for office, he was forced to resign from his law enforcement position after referring to suspects as "animals" and "heathens". The congressman has also been married 4 times, and is currently trying to pay off over $100,000 in back child support.
Are We Headed for Holy War?
There has been a marked uptick in violent terrorist attacks during Ramadan, the Muslim holy month. Recent attacks in London, especially, highlight the severity of the ongoing clash between Islamic extremism and Western values.
When faced with the brutality and inhumanity of such senseless violence, there is little wonder that people like Rep. Higgins find a home for their own extreme thoughts in the fearful hearts of so many.
Is there an avenue for peace moving forward? We'd like to think a holy war can be averted, but comments like those made by Rep. Higgins are far from encouraging.