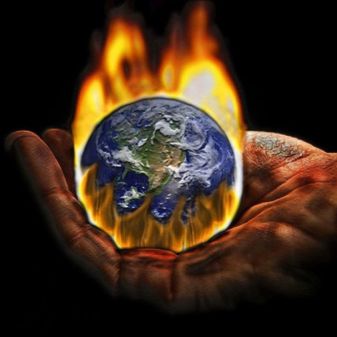 The Trump administration recently announced plans to pull out of the Paris Climate Agreement, a loose pact between 195 countries to reduce greenhouse gas emissions worldwide. The United States now joins Nicaragua and Syria as the only nations abstaining from involvement.
In the wake of this controversial decision, there has been a lot of debate surrounding climate change and what, if anything, should be done to try to stop it.
Many conservative groups don't think government action on climate change is the right way to go about things. On the flip side, most progressive groups argue that we must act now in order to prevent a rise in global temperatures which will have devastating effects.
But all this disagreement could prove inconsequential if a higher power is pulling the strings. Could God have his own plan for the planet? One Republican Congressman seems to think so.
God to the Rescue?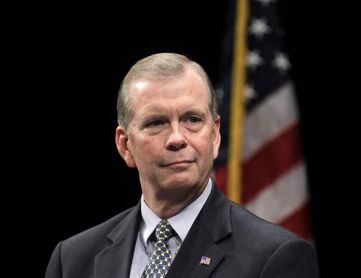 Tim Walberg, a Republican Congressman from Michigan, has angered atheists and environmentalists alike by arguing that we should look to God when it comes to solving climate change. If the world is really in danger, he insisted, God will be able to save us.
Walberg's comments came in response to a constituent asking about his stance on global warming during a town hall event. The Congressman's full statement:
"I believe there's climate change. I believe there's been climate change since the beginning of time. Do I think man has some impact? Yeah, of course. Can man change the entire universe? No."
"Why do I believe that? Well, as a Christian, I believe that there is a creator in God who is much bigger than us. And I'm confident that, if there's a real problem, he can take care of it."
**Banking On Divine Intervention
**
It's certainly possible that God has a plan to cool the planet before things get out of control. Perhaps higher global temperatures are simply a method of testing people's faith. God may intervene at the last moment, thus preventing the myriad consequences scientists warn about from ever happening.
However, there are decided risks in assuming this is the case. What if the ice caps melt, the sea levels rise, famine ensues, and God leaves us hanging? Is that a chance we should be willing to take?
**A Force For Good
**
Global warming was not the first climate issue to capture the world's attention. Back in 1985, scientists discovered a massive hole in the earth's ozone layer a potentially disastrous problem. However, within just a few years key chemicals contributing to the problem had been identified and countries around the world worked together to phase out their use. The result was a resounding success, and the ozone layer began slowly repairing itself.
More than anything, the incident showed that cooperation between nations can have a positive effect on the health of the planet.

Then again, if you asked someone like Congressman Walberg, they'd probably tell you God was responsible.
A Higher Power
This whole debate really boils down to how much control we, the citizens of the Earth, have over our environment. Are we capable of great change, or is that just typical human hubris? Is a higher power really the one in charge?
Let us know what think.