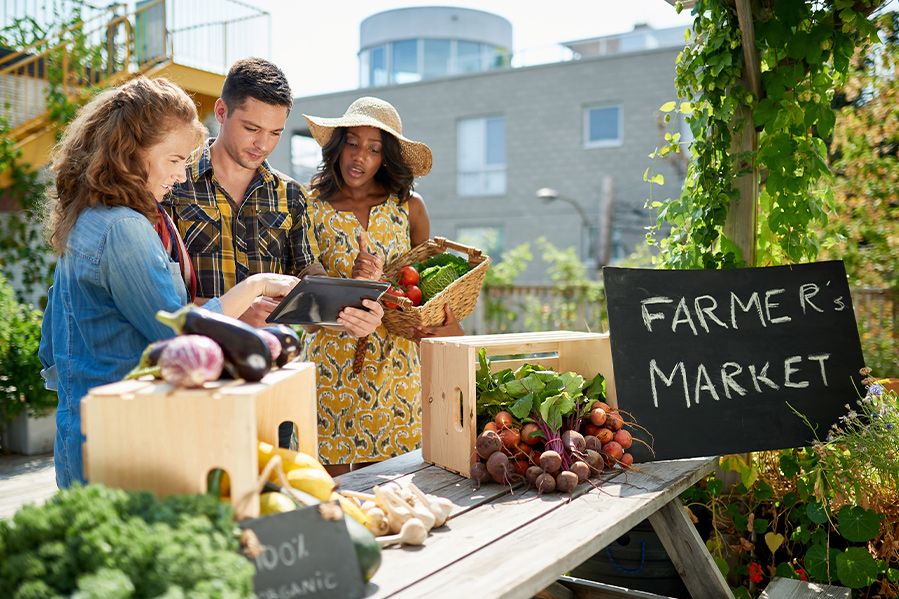 In early 2017, the city of East Lansing, Michigan banned vendor Stephen Tennes, owner of Country Mill Farms (CMF), from participating in the city's farmer's market, citing the city's public policy against discrimination.
They pointed to a Facebook post Tennes made the prior year, where he announced that his farm, which also serves as a wedding venue, would refuse service to same-sex couples. 
Tennes is Christian, and believes marriage is between a man and woman only.
Now, after a six-year legal battle, a Michigan judge officially ruled that the city violated Tennes' freedom of religion and he should be allowed to participate. 
Here's how it all went down – and how people are reacting. 
The Right to Refuse Produce
The controversy began when CMF clarified that it would not host same-sex marriages in a 2016 Facebook post.
"Country Mill reserves the right to deny a request for services that would require it to communicate, engage in, or host expression that violates the owners' sincerely held religious beliefs and conscience," the farm said. 
Following complaints, the city banned Stephen Tennes and CMF from the market, arguing that their anti-LGBTQ policy violated the East Lansing nondiscrimination ordinance, which prohibits discrimination on the basis of sexual orientation.
But U.S. District Judge Paul Maloney ultimately agreed with Tennes that his First Amendment rights were violated.
"The City's decision to exclude Country Mill Farms from the 2017 East Lansing Farmer's Market constituted a burden on Plaintiffs' religious beliefs," his ruling said. "Plaintiffs were forced to choose between following their religious beliefs and a government benefit for which they were otherwise qualified."
Tennes is a devout Catholic, and regularly hosts weddings as often as 44 times per year at his farm. Guided by his faith, he says he's stopped hosting bachelor and bachelorette parties there, as well as haunted houses in the fall. 
The new ruling permanently establishes the right of Country Mill Farms to sell its produce at the farmer's market, despite the owners' beliefs. 
Free Range, Organic Discrimination?
The city stands by their belief that the law should be on their side. "[Country Mill Farms'] business practices violate the City of East Lansing's long-standing ordinance that protects sexual orientation as well as the Supreme Court's ruling that grants the right for same-sex couples to be married," stated the city during their initial ruling.
But Tennes says, "true tolerance is a two way street… the government should not eradicate people of faith from the marketplace."
Supporters of the city's view don't see it as true tolerance, however. As one Michigan-based attorney put it, "we wouldn't allow it for race and gender so why is LGBT any different? Allowing this intolerance creates and perpetuates a second-class status for all LGBT people in the state of Michigan."
Tennes and his attorneys swear that all are treated equally when he's selling his products at the farmer's market. But in another setting, clearly not all are welcome to his services.
The question at hand: should a business owner's religious beliefs or policies impact their ability to participate in city events (such as a farmer's market)? 
What is your reaction?