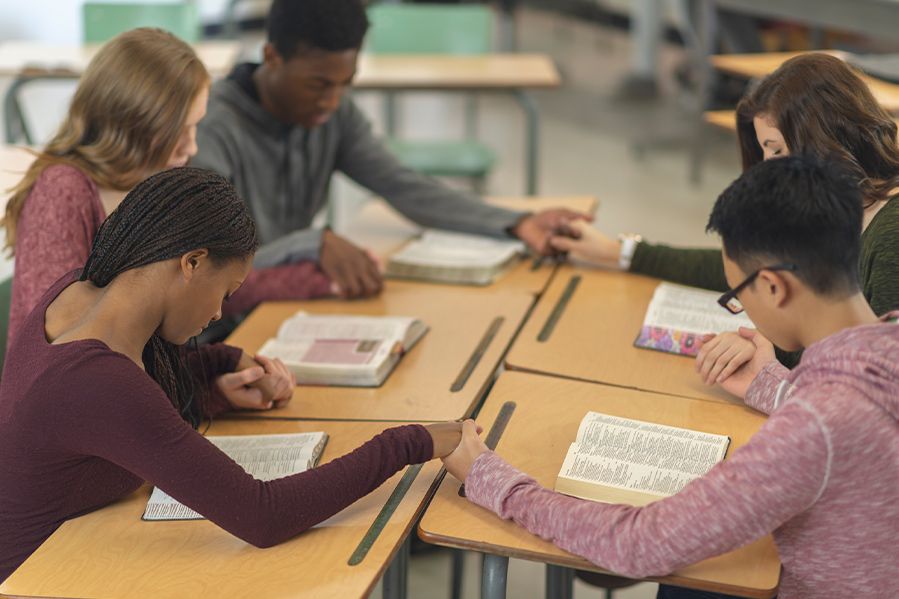 A Sacramento-area school board president wants more Christians on school advisory boards, and critics aren't happy about it. 
Late last month, Rocklin, California school board President Julie Leavens Hupp made a Facebook post calling for "Christ centered" parents to join school advisory boards.
Almost immediately, the post lit off an incendiary social media response, as some local parents criticized her language as a violation of the separation of church and state.
Despite calls for an apology and a retraction, she's refusing to back down. 
Christians Wanted
"The advisory committee sign ups went out today," reads the Facebook post. "We need as many Christ centered, family focused parents as we can get on those committees. PLEASE take a look and see what you can commit to for the year." 
Many local parents had strong reactions to Hupp's assertion that the school needed, specifically, Christian parents to get involved.
"I'm somebody that believes firmly in the separation of church and state, and so I found that completely inappropriate to appeal to one specific religious demographic," explained local parent Bryce Johnson. "Right now, I'm frustrated."
Hupp's response? Get over it.
"Yes, I asked for Christ loving individuals to join committees," she wrote in a subsequent Facebook post in response to the deluge of criticism she received.
"I also asked for family centered individuals and principle centered, loving people. All faiths and all child loving people are encouraged to sign up. If you live in Rocklin and want what is best for children and have the time to commit, come join."
Are All Faiths Really Welcome?
Despite her assertion that all faiths are welcome, some still think she crossed a religious line.
"You are advocating for a violation of the first amendment separation of Church and State," said one man in response to the Facebook post.
"Here's a question though. Do you support and encourage LGBTQ+ parents and families on campuses in volunteer and teaching capacities? Do you call for them publicly?" another pondered.
One man asked Hupp's supporters how they would feel if she asked for Muslim parents to join advisory boards instead of Christians. If it were a different faith, would they still support her statement?
Jesus and School, Together Again
This may seem like petty local politics, and to some extent it is. But experts point out it's also representative of a larger movement nationwide to recruit Christians to school boards that critics argue is designed to covertly sneak Jesus back into school halls. 
Last month, secular watchdog Freedom From Religion Foundation (FFRF) successfully blocked several school districts from including prayers or religious invocations in school functions. From an Ohio school district ending student-led prayers at graduation ceremonies to a Texas school district invoking prayers at mandatory staff meetings, the FFRF is fighting tooth and nail to keep faith out of schools.
They even called out an Arizona school board for their meetings, wherein one board member quotes the Bible, including one passage, Matthew 18:6, which they say threatens the unfaithful.
But whoever causes one of these little ones — who believe in me — to stumble and sin by leading him away from my teaching, it would be better for him to have a large millstone hung around his neck and to be drowned in the depths of the sea.
With the school year now starting back up, this trend could very well continue.
What do you think? Should school boards be able to freely express their faith preferences? When it comes to religion in schools, where is the line between expression and endorsement?