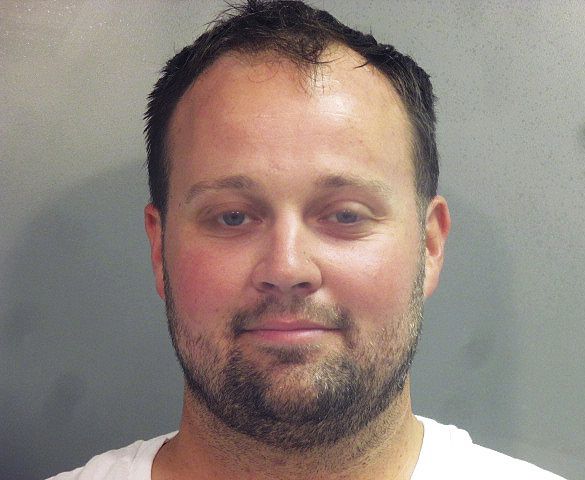 Former reality television star Josh Duggar has been found guilty on charges of receiving and possessing child pornography. Duggar, who gained national fame for his role on the show 19 Kids and Counting and became a face of the Christian "Quiverfull movement," is facing up to 20 years in prison.
Prosecution attorneys and government agents celebrated the verdict outside the courthouse. "A child predator has been brought to justice," said Homeland Security agent Billy Riggins. "First and foremost, this shows that no person is above the law," added attorney Clay Fowlkes.
Disturbing Charges
The verdict comes two years after Duggar's auto dealership was raided by Homeland Security. During the subsequent search, agents discovered computers and other devices in Duggar's possession that contained images of child sexual abuse. 
Authorities were able to track activity from the devices – including viewing and saving pictures of Child Sexual Abuse Material (CSAM) – and used geolocation technology to confirm the activity took place at the auto dealership. At the time the material was accessed, records showed Duggar was the only paid employee on site. 
They also uncovered evidence that Duggar had downloaded software to intentionally hide his internet activity.
During the trial, the defense maintained that Duggar was actually a victim of a crime – that he had been set up by somebody else and intentionally framed. Clearly, the jury didn't see it that way.
Duggar, now 33, was previously the center of a scandal when he was accused of molesting young girls during his teen years.
Family Reaction
One of Duggar's brother-in-laws posted on Twitter following the verdict:
Duggar's sister Jill and her husband shared a statement on their website:
"Today was difficult for our family. Our hearts go out to the victims of child abuse or any kind of exploitation. We are thankful for the hard work of law enforcement, including investigators, forensic analysts, prosecutors, and all others involved who save kids and hold accountable those responsible for their abuse. Josh's actions have rippled far beyond the epicenter of the offense itself. Children have scars, but his family is also suffering the fallout of his actions. Our hearts are sensitive to the pains Josh's wife, Anna, and their seven children have already endured and will continue to process in the future. This trial has felt more like a funeral than anything else. Josh's family has a long road ahead. We stand with them, we are praying for them, and we will seek to support them however we can during this dark time." When it comes time for sentencing, Duggar could be put behind bars for as long as 20 years, as well as pay up to $500,000 in fines.