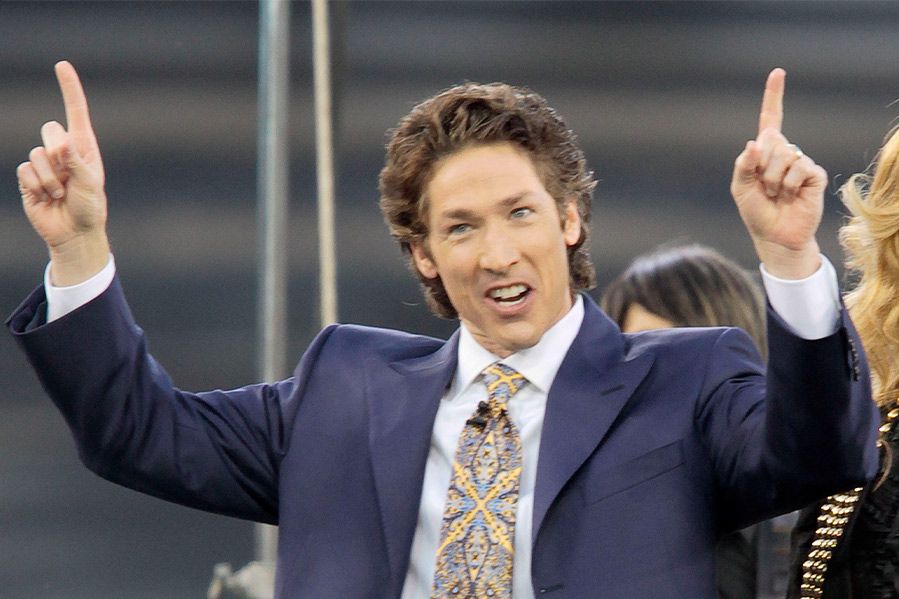 You've heard of rats or birds living in the walls of houses, or maybe even homeowners discovering secret rooms and passages hidden behind the walls. But in the walls of celebrity pastor Joel Osteen's Lakewood Church, there are apparently bags and bags of cash.
Last month, a plumber doing renovations at Lakewood Church in Houston, Texas stumbled upon an undisclosed amount of money when he removed some tile behind a toilet in order to do his plumbing work.
Then some 3,000 envelopes and bags of cash fell out of the wall.
Now the police, church administration, and Osteen himself are left trying to unravel a very rich mystery.
Flush With Cash
"There was a loose toilet in the wall, and we removed the tile," the plumber, Justin, said. "We went to go remove the toilet, and I moved some insulation away and about 500 envelopes fell out of the wall, and I was like, 'Oh wow!'"
The plumber immediately contacted the church's maintenance supervisor, who reported it to the police. The plumber had to stay at the church an additional seven hours.
Response on investigation at 3700 Southwest Freeway:#hounews pic.twitter.com/9rssUllblJ

— Houston Police (@houstonpolice) December 3, 2021
Some have speculated the cash could be related to an unsolved robbery of some $600,000 reported by Lakewood in 2014. However, there is no evidence of a connection. 
At the time, a police investigation turned up nothing. Crime Stoppers of Houston offered a $25,000 reward for information leading to an arrest. No one came forward with information.
Lakewood worked with their insurance company to recoup their losses, and for a while it seemed like the money would never turn up.
Then some came tumbling out of the walls, leaving everyone scratching their heads. 
The plumber says that since that day, the church is giving him the cold shoulder– he hasn't heard a peep from Osteen or Lakewood regarding a potential reward… or even a 'thank you'. 
Local reporters contacted them, and they say the statute of limitations on the reward money has expired.
Is God Telling Us Something?
It's difficult to think of a more on-the-nose symbol of the exorbitant wealth of some megachurches than stacks of cash literally tumbling out of walls… and yet, here we are.
Osteen is a proponent of prosperity gospel, a controversial theology that says that material gain is God's blessing for faithful Christians. He has a reported net worth of $50 million dollars, lives in a $10 million dollar mansion, and his church collects $40 million in donations each year. 
The church is also dealing with another cash-related scandal – this one of its own making.
In October, it was reported that they accepted $4.4 million dollars from the Paycheck Protection Program (PPP) during the COVID-19 pandemic.
Although they've been repaying the loan all year, many were outraged that an organization as massive as Lakewood Church would take a loan meant for struggling small businesses. After all, doesn't exactly seem like they're hurting for money.
"Like many organizations temporarily shuttered by the pandemic, this loan provided Lakewood Church short-term financial assistance in 2020 ensuring that its approximately 350 employees and their families would continue to receive a paycheck and full health care benefits," the church said in a statement.
What do you think? How did the money end up in the walls? If you can't renovate a church bathroom without money pouring out, is it a sign that perhaps you've collected too much from the flock?