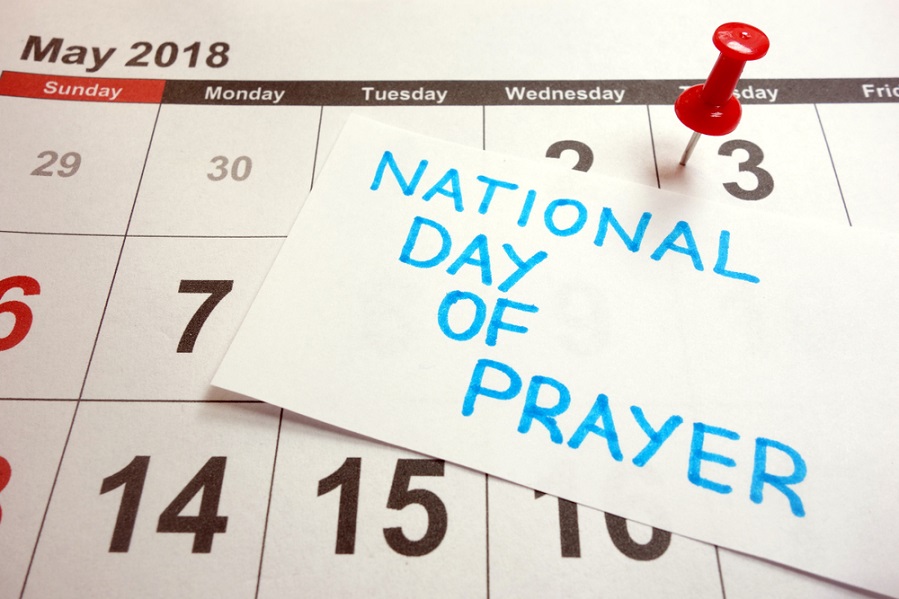 ---
Yesterday was the National Day of Prayer, an annual day of observance that encourages people across the country to join in prayer. Signed into law in 1952 by President Harry Truman (at the direction of the Rev. Billy Graham), the National Day of Prayer has long been celebrated by religious groups as an opportunity for Americans to unite and connect with their faith.
But the actual text of this observance seems to nod specifically to Christianity it asks people "to turn to God in prayer and meditation." And each year, the president is required by law to sign a proclamation encouraging people to pray on the first Thursday in May.
Online Backlash
As you might expect, not everyone is enthusiastic about a government-sponsored day of prayer. Just look at some of the responses to this tweet:
Many critics also insist that the annual celebration is an unconstitutional intrusion of faith into public life. Others argue that this de-facto endorsement of religion has a tangible negative effect on their lives:
As it turns out, this isn't the first time such arguments have been made as part of an effort to end the National Day of Prayer.
Past Legal Challenges
In 2008, the Freedom From Religion Foundation (FFRF) filed suit against the federal government, alleging that designating a National Day of Prayer was an unconstitutional breach of separation of church and state. As cause for the suit, they cited the alienating affect an official day of prayer has on those who are not religious.
After a series of decisions and appeals, a circuit court ruled against the FFRF, noting that "a feeling of alienation cannot suffice as injury." The court went on to state that "the President is free to make appeals to the public based on many kinds of grounds, including political and religious, and that such requests do not obligate citizens to comply and do not encroach on citizens' rights."
As part of their decision, the court also cited Abraham Lincoln's second inaugural address, which included seven references to God and three to prayer.
Should the Government Sponsor Prayer?
Where do you stand on this issue? On the one hand, nobody is obligated to participate in the National Day of Prayer, nor does it explicitly endorse Christianity as the "correct" religion. For those opposed to it, one could argue the best approach is simply to live and let live.
On the other hand, however, visuals are powerful. Sure, a Christian rock band playing on the White House lawn doesn't unequivocally say "this is the right way to worship" - but it certainly does have strong pro-Christian undertones. And is that performance being funded with taxpayer money? If so, the argument surrounding separation of church and state becomes a lot more compelling.