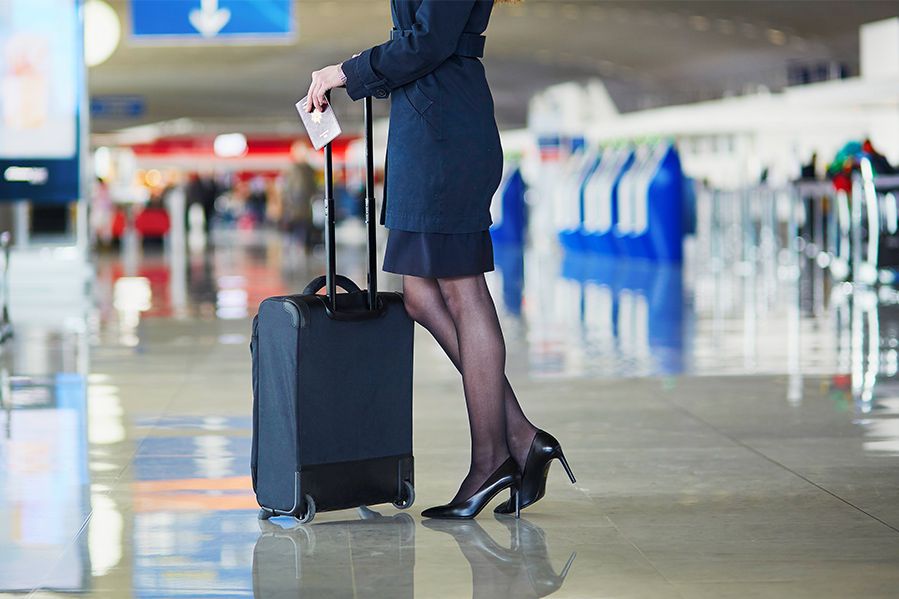 Is requiring employees to wear certain uniforms based on their gender discriminatory? A Washington state human rights watchdog says yes, and is going after a Seattle-based airline giant for their policy requiring employees to dress in male or female clothing, arguing the policy discriminates against the airline's nonbinary employees.
Are gendered dress codes discriminatory?
Alaska Air, You're Grounded
The Human Rights Commission of Washington state (HRC) is warning Alaska Airlines that forcing employees to choose between traditionally masculine and traditionally feminine dress is likely a violation of Washington state's anti-discrimination laws.
The HRC wrote that there's a "preponderance of evidence" that Alaska Airlines violated the rights of employee Justin Wetherell, who identifies as nonbinary, last year. 
The policy's since been updated, but prior uniform guidelines at Alaska Airlines required employees to choose between masculine or feminine uniform, accessories, and grooming.
The masculine uniform, for example, required a vest, tie, and pants. The feminine uniform allowed a dress or skirt, as well as makeup, jewelry, and nail polish. The former policy did not allow any mixing and matching of uniform elements, and employees with facial hair of any sort were required to wear the masculine uniform.
Justin Wetherell repeatedly asked for exceptions, finding that the binary choice of presenting as masculine or feminine was not consistent with their gender identity. 
All of their requests were denied, leading to repeated sick calls from Wetherell, who experienced extreme anxiety over having to present as male at work.
Mile High Flub
Alaska Airlines changed their tune when the American Civil Liberties Union (ACLU) got involved. 
The ACLU came to Wetherell's defense, arguing that the policy blatantly violated Washington state law which states it is illegal to "[require] an individual to dress or groom in a manner that is not consistent with that individual's gender expression or gender identity."
"These rigid, binary uniform requirements are more than a mere inconvenience," the ACLU wrote to Alaska Airlines. "By forcing our client and countless other employees to adhere to Alaska Airlines' preferred vision of how men and women should appear, the uniform policy demeans employees who do not conform to gender stereotypes and materially interferes with their ability to do their jobs under equal terms and conditions as other employees."
Additionally, the ACLU pointed out that the only thing the binary dress code does is reinforce "archaid and harmful gender stereotypes" that they are say are wildly outdated.
In response, Alaska Airlines revised the policy several times, even going as far as to claim that they are a "leader in the industry" on inclusive dress. They even promoted their newly relaxed dress code on social media.
Alaska Airlines is currently working with Wetherell and the HRC on an inclusive dress code, including a completely gender neutral option. But what that looks like - and if all parties agree on it - remains to be seen.
What do you think? Should employers have the right to enforce a dress code that forces employees to choose masculine or feminine attire? Or is it blatantly discriminatory to employees who don't strictly identify as male or female?
When it comes to workplace attire, who gets the final say?