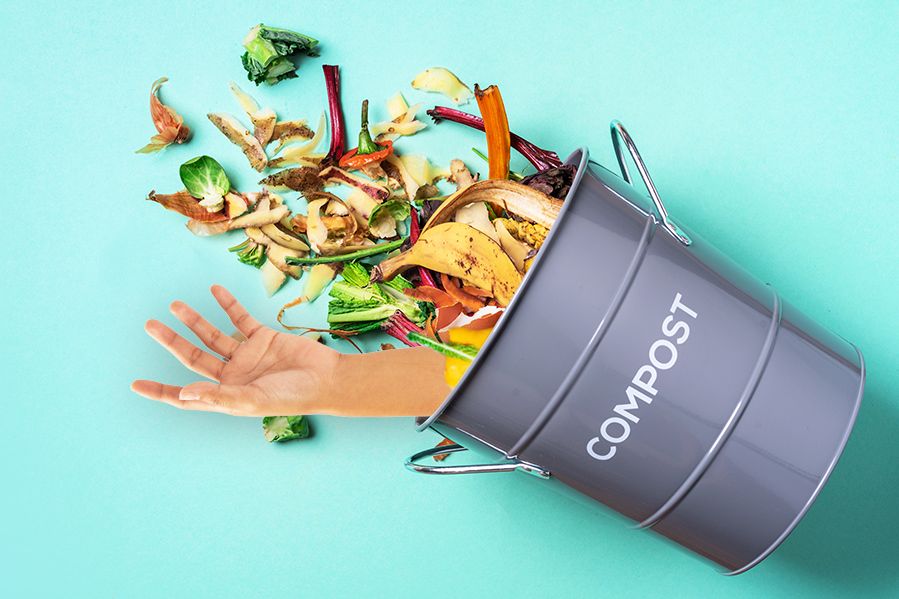 California Governor Gavin Newsom just signed a bill into law that will allow Californians to be composted after their death.
It's a headline that could've come out of a satirical website, only it's true. Starting in 2027, Californians will be able to be composted in what experts say is a more environmentally sustainable alternative to burial or cremation.
While many are undoubtedly thrilled that their remains might be used to someday plant a tree, California's Catholic leadership is not so happy about the Golden State's new eco-friendly post-death option.
Reduce, Reuse, Remains
Human composting is a relatively new concept in the world of deathcare. Only a handful of states legally allow residents to be composted; The first state to legalize human composting was Washington in 2019, followed by Colorado, Oregon, and Vermont. Now California joins the composting club.
To legally compost a human body, the remains are placed in a reusable vessel alongside plant material. It is aerated, encouraging the growth of microbes and bacteria.
Within a month, you're a pile of nutrient-rich soil, ready to be used to grow a tree in a forest or vegetables in a garden.
It's much more eco-friendly than burial or cremation, which require constant caretaking in a cemetery or the emission of fossil fuels into the atmosphere. In fact, by being composted, you can, in death, give back to the environment.
California's bill was in response to both the threat of climate change as well as the COVID-19 pandemic, which saw funeral homes so inundated with bodies that California actually had to suspend emissions regulations for cremations. Now, says author of the bill CA State Assemblywoman Cristina Garcia, Californians will have "an alternative method of final disposition that won't contribute emissions into our atmosphere."
And while many might find beauty in returning to the earth in such a cyclical manner, there's one group arguing that it's completely beneath the dignity of humanity.
Catholics Talk Trash
"More appropriate for vegetable trimmings and eggshells than for human bodies," is how the New York Catholic Conference described the process of composting. 
A similar bill is awaiting the governor's signature in New York.
At every turn, Catholic leadership has loudly announced their opposition to human composting. In Washington, for example, Catholic leadership declared that composting "fails to show enough respect for the body of the deceased." In Colorado, Catholic leaders said it was undignified, arguing that "the human body is sacred and the dignity of the human person is the foundation of a moral society." And in California, a spokesperson for the California Catholic Conference stated that composting bodies "would create an emotional distance rather than a reverence for [the deceased]."
But that isn't stopping lawmakers. Even with the protests of some religious officials, 'alternative' means of burial are growing in popularity. From composting to Viking-style funeral pyres, more and more people are looking for unique and sustainable ways to leave our earthly realm, and it seems likely that more states will legalize composting of human remains in the very near future. 
What do you think? Should we allow humans to be composted, or is Catholic leadership right when they say it's beneath the dignity of human beings? Would you consider being composted?