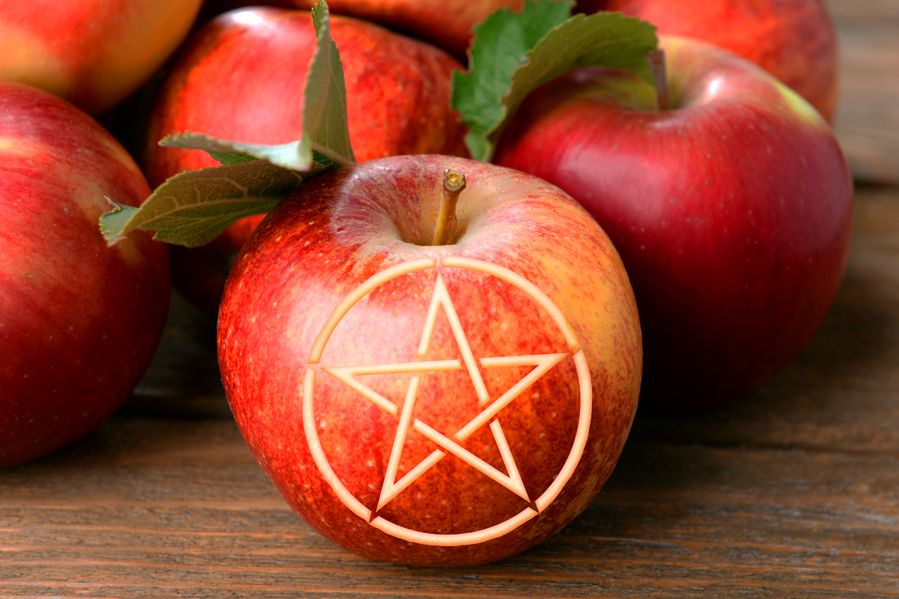 In the northern hemisphere, the change from the summer season to fall is announced by mother nature with an extra crispness in the air, fresh fallen leaves, and the sun gently setting earlier and earlier. But did you know that for many Pagans and Wiccans, the Fall Equinox - the first official day of autumn - is a holiday? Honoring ancient traditions and harvest festivals of years past, modern Pagans celebrate Mabon as a time of gratitude, reflection, and giving. And, as it is celebrated at a time of year when day and night are balanced perfectly in length, Mabon is the perfect time to both honor the past, and look towards the future.
Honoring the Equinox
Ancient Pagan civilizations honored the Fall Equinox with a massive harvest festival. Viewed as a time to give thanks for the years' bounty and to prepare for the tougher winter months ahead, this ancient holiday is often likened to the Pagan Thanksgiving. 
It's also commonly viewed as a grounding force. Mabon is the second of three major harvests on the Wiccan calendar, called the Wheel of the Year. Balanced inbetween the other two harvest festivals, Lughnasadh and Samhain, and taking place on a day when we see equal daylight and darkness, many view this as a time to bring balance to our lives.
Mabon itself is a relatively new idea for a very old tradition. Mabon is named for a Welsh god, the son of the Earth Mother goddess Modron in classic Welsh tradition. Modern Pagans began celebrating Mabon in the early 1970s, as a way to connect with their ancient roots. 
How to Celebrate Mabon
Want to know how to join in the festivities? It's all about apples. Apples are already one of the most common symbols of fall in the western hemisphere, but many say apples have an even deeper connection to Pagans.
If you slice an apple right down the middle, you'll notice a five-pointed seed shape resembling a pentagram. Pagan belief links this five-pointed symbol to the forces of Mother Nature herself - Earth, Air, Fire, Water, and Spirit.
That means many Pagans will be using apples this Mabon, whether that's making tasty baked goods like apple pie, or juicing them for apple cider. They're also a common decorative item, whether in fruit baskets or placed on an altar in one's home. 
So whether you're cooking with, decorating with, or bobbing for them, apples do a whole lot more than keep the doctor away. This Mabon, you might even find that they help bring you spiritual balance, or maybe even a closer connection to your ancestors, this autumn.