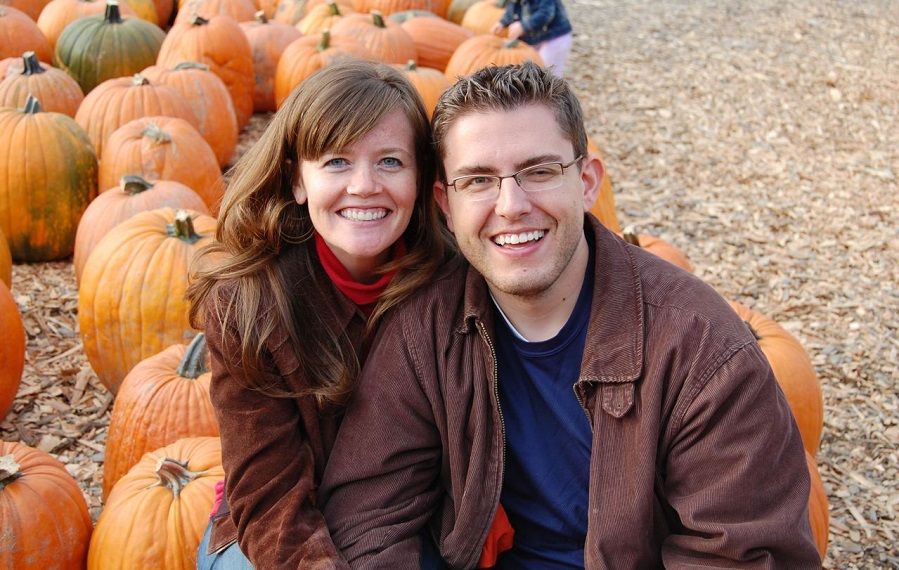 ---
Choosing between your heart and your faith can't be easy. But as one couple has discovered the hard way, faith doesn't always hold all the answers.
From the outside, Josh and Lolly Weed seemed to have it all figured out. Both are successful in their careers, active in their church, and have even raised four daughters.
The only problem? Josh is gay.
Josh Weed chose to suppress his sexual orientation and marry a woman because that's what his Mormon faith advised. His wife, Lolly, was fully aware that Josh was gay when the two were married. The couple believed that with God's help, they could work through any problems this small issue might pose.
For 15 years they did just that. But eventually, it reached a breaking point. The Weeds announced last month they are filing for divorce.
Going Public
The Weeds were launched onto the public stage back in 2012 when they published a viral blog post about their mixed-orientation relationship. They made the rounds in the media, proudly speaking about how happy their marriage was. In the process, they became inadvertent role models for many closeted Mormons seeking acceptance in their church.
While being homosexual is not a sin it itself, The Church of Jesus Christ of Latter-day Saints insists acting on the attraction is. For many gay Mormons, the choices are stark: leave the church, remain celibate, or enter into a heterosexual marriage. Josh and Lolly were a real-world example that option number three could work. That it could lead to happiness.
But that was a lie.
Unintended Consequences
Despite a close friendship and a semi-active sex life, Josh's internalized unhappiness and Lolly's need to be desired began to fester.
"Our marriage was absolutely beautiful," Josh wrote in an 11,000-word blog post explaining their decision to divorce. "Yet it contained an undercurrent of pain that we were not able to see clearly or acknowledge for many years, which made continuing in it impossible.
And, though the couple never advocated that other gay Mormons follow in their footsteps, they carried the guilt of that inevitability. They even dedicated an entire section of the blog post to profusely apologize to any LGBT people who they'd let down:
"We're sorry to any gay Mormon who received criticism, backlash, or hatred as a result of our story. Our coming out post gave a false hope: "See? I just knew there had to be a way for gay people to stay true to their faith by denying themselves and live a happy, healthy life!' We're sorry to perhaps send you back to the state of confusion you were in before you saw our story."
Josh Weed insists he never meant to mislead people, and has always been honest about his feelings. "The things I talked about in my coming-out post in 2012 weren't false. The joy I felt was real! The love I felt was real, but something in me wanted to die," he explains.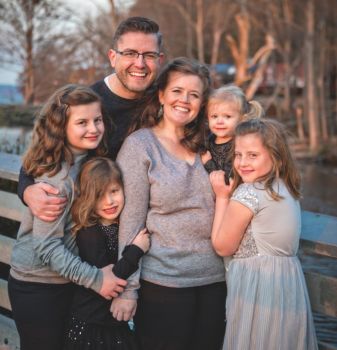 Confronting Hard Truths
Lolly broke the news to their children by comparing their father to a bat trying his best to fly like a bird because that's what the world expected him to do. Their eldest daughter reportedly replied: "Mommy, I don't want to hurt your feelings, but the spirit is telling me that this is the right thing to do. You guys aren't supposed to be married anymore."
Now, finally free to follow their own hearts, the couple have made it clear that whatever other Mormon mixed-orientation couples choose to do in the wake of their breakup, one universal truth cannot be ignored: "Platonic love is simply not enough, no matter how much we hoped it was. God designed us to need and want romantic attachment."
Despite this realization, Josh and Lolly say they have no plans to leave the Mormon church.