---
A recent John Hopkins study links the legalization of gay marriage to a marked decreased in teen suicide rates. Researchers compared data from states that had legalized gay marriage before the 2015 Supreme Court decision to those in which it was still illegal. Their findings, which were released earlier this week, are significant. The study found a 7% reduction in teen suicide attempts in states where gay marriage was legal. Seven percent may not seem like a lot, but it amounts to 134,000 fewer suicide attempts.
LGBT Suicide Rates
The researchers say the study was inspired by the astronomical suicide rates among LGBT youth. According to existing data, an astonishing 29% of LGBT adolescents attempted suicide in the past year, compared to just 6% of heterosexual adolescents. Researchers were curious if statewide acceptance of gay marriage a barometer of tolerance toward the LGBT community would have any effect on suicide rates. As it turned out, they were right.
Root Cause of Suicide Drop
However, questions linger about correlation vs. causation. What was the actual impact of legalizing gay marriage? It seems unlikely that simply changing a law could result in such a dramatic drop in suicide. What is far more likely, the researchers acknowledge, is that legal gay marriage is just part of the equation. States which embraced same-sex marriage before it became the law of the land tend to be more accepting to LGBT people overall. Such states are home to more advocacy groups, awareness campaigns, and greater access to mental health support. They are also less inclined to oppose homosexuality based on religious principles, which leads to another important point.
Religious Kids at Greater Risk
Statistics show that LGBT teens from religious families suffer the most. While some religious denominations have become more accepting of the LGBT community, many are still fiercely opposed to such ideas. In households that villainize homosexuality, for example, gay teens are forced to hide their sexual identity frequently resulting in serious mental health issues. Those who do choose to come out as gay are often rejected by their families. Being forced out of the house and onto the street is not an uncommon experience. In fact, as many as 40% of homeless teens identify as LGBT. Perhaps it comes as no surprise that suicide attempts are most common among LGBT teens who experience high levels of family rejection.
---
Bullying a Factor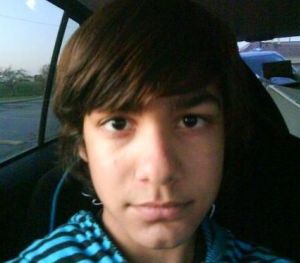 Bullying has also been identified as a major factor in teen suicide. Take the case of Billy Lucas, as just one example. Billy was a 15-year-old kid from Indiana who was relentlessly bullied by his peers for being gay. After being tormented for years and told to "kill himself" on numerous occasions, Billy finally gave in. In 2010, Billy hung himself in his grandmother's barn.
His death was widely publicized and kicked off a campaign to bring awareness to bullying of LGBT youth. From this campaign was born the "It Gets Better" project a successful non-profit group that has encouraged troubled youth to seek help instead of resorting to suicide.
What's Next?
The past decade has seen a massive shift in public opinion in favor of acceptance and equal rights for the LGBT community. Although the situation continues to improve, the high suicide rate among teens is startling evidence of a long uphill battle that is not over yet.
The John Hopkins study shows that changing the law can help people feel more accepted. We would be kidding ourselves, however, if we thought stopping there was sufficient. Addressing high suicide rates among the most vulnerable groups in society also requires a change in the way we think. It means teaching our children to accept people different from themselves for who they are: human beings.