To all our brothers and sisters: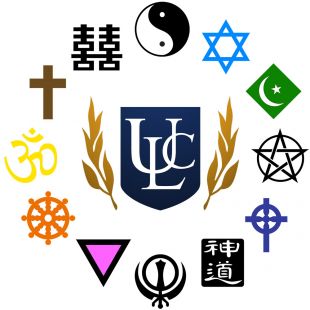 As members of a diverse community of faith, we have been saddened and disturbed to witness the recent uptick in threats against various houses of worship and religious centers across North America. This unprovoked hostility aimed at innocent, faithful people is not only unwarranted; it is unacceptable. Such divisiveness goes against the very tenets not only of our respective churches, but those of a free and civil society.
At least 100 Jewish community centers and synagogues have received bomb threats or hateful messages in January alone, yet their members continue to meet and worship together. Their resolve shows a strength of character wholly lacking in those seeking to undermine religious freedom through fear.
Our hearts break for the Muslim community in Quebec where a gunman opened fire at an Islamic Cultural Center, killing 6 and wounding many others. We hear the anti-Muslim rhetoric coming from even those in the highest offices, and counter it by standing firm in our message of interfaith solidarity. Our voices will not be drowned out!
The ULC's guiding belief is simple: we are all children of the same universe. No matter where you come from or what religion you practice, we all have common roots which bind us together. If spreading this message of inclusiveness and unity appeals to you, we encourage anyone who has not already done so to become ordained on our website.
Every individual deserves the right to safely practice their religion free from intimidation and fear. For all who have felt threatened, we hold you in our prayers during this time of distress. We champion our message of peace and justice for people of all faiths, Christian and Sikh, Buddhist and Wiccan, Baha'i and Hindu, Jewish and Muslim, atheist and spiritual.
We want you to know that you are loved. Let us walk hand in hand as friends and neighbors, strengthening our communities through compassion and cooperation. Only by working together can we overcome the obstacles which stand in the way of peace.
Sincerely,
Your brothers and sisters at the Universal Life Church