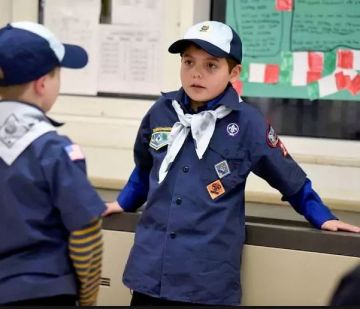 Back on January 30, the Boy Scouts of America made a historic change by opening up membership to transgender boys. It's a move that, unsurprisingly, has stirred up significant controversy. Some characterize the policy as sensible and compassionate a welcome shift in mindset that will help promote tolerance. Others were less than thrilled, arguing that the Boy Scouts are validating a false notion of gender identity.
Can Children Be Transgender?
Skeptics have been quick to put forth concerns about the policy change. Among the loudest voices are that of parents who flat-out reject the notion that children can be transgender in the first place. They argue that girls who identify as boys are actually just confused children struggling to understand themselves. These parents are also concerned that allowing transgender boys to join may encourage other kids to question their biological gender.
Lingering Questions
The policy also raises some important logistical questions that troops must sort out. For example, will transgender boys sleep in the same area as the other scouts, or will they be given their own quarters for privacy? What bathroom accommodations will be made? Moving forward, these issues will have to be addressed.
No Strangers to Controversy
The Boy Scouts have faced numerous controversies over the years. For example, sexual abuse was rampant within the organization for a long time before the pattern was discovered. Although policies have since been implemented to limit adult-child contact, prior to 1994 there had been nearly 2,000 reports of abuse.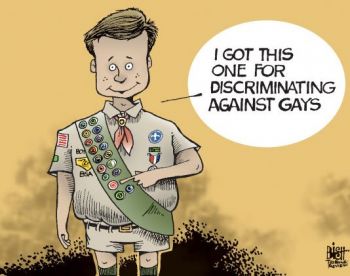 Religion has been another area of controversy for the Boy Scouts. As a self-professed spiritual organization, they actively prohibit atheists and agnostics from joining. However, the Boy Scouts do recognize many other religions besides Christianity. The organization doesn't require adherence to any particular religious philosophy, but the handbook does say that a Scout must be "reverent toward God" and "faithful in his religious duties."
Perhaps the most notable controversy involved its ban on gay people. For decades, homosexuality was expressly prohibited within the Boy Scouts. As social attitudes began to change in recent years, pressure mounted to allow gay children and scout leaders to join. In 2014, over 100 years after its founding, the Boy Scouts opened membership to gay boys and young men. Gay troop leaders were still prohibited for another 18 months, but that policy finally changed in July 2015.
Discrimination Continues
Although the policies at the national level are changing, many church-sponsored troops continue to prohibit certain groups from joining. Since they are technically owned by private religious organizations, these troops have the right to ignore the organization's national policy. In all likelihood, they will continue to refuse admittance to transgender children. Many transgender advocates are concerned about this ongoing discrimination.
Dropping Membership
After the policy change was announced, some news outlets reported a high number of inquiries about alternatives to the Boy Scouts. Indeed, there is some concern that allowing transgender kids will cause an overall drop in membership if families feel that the Boy Scouts no longer represent their values. Early indications point to a possible backlash: Trail Life USA, which bills itself as Christian-focused alternative to the Boy Scouts, has seen its membership numbers skyrocket in recent weeks.
On the other hand, many people were supportive of the organization's policy change. Reflecting this point of view, The New York Times opined:
"The Boy Scouts are recognizing transgender boys for what they genuinely are: boys. This extends the organization's values and programs to a wider pool. It also may help a new generation of Americans think more rationally and compassionately about gender identity."
Reactions
Back before the Boy Scouts allowed gay members, those opposed to the idea argued that gay troop leaders might use their position to promote homosexuality. However, that claim is now considered preposterous and ignorant. Proponents of including transgender youth in the organization say similar "boogeyman" arguments are again being employed, and that history will view this as a positive step forward. What do you think should Boy Scout troops be open to transgender boys?