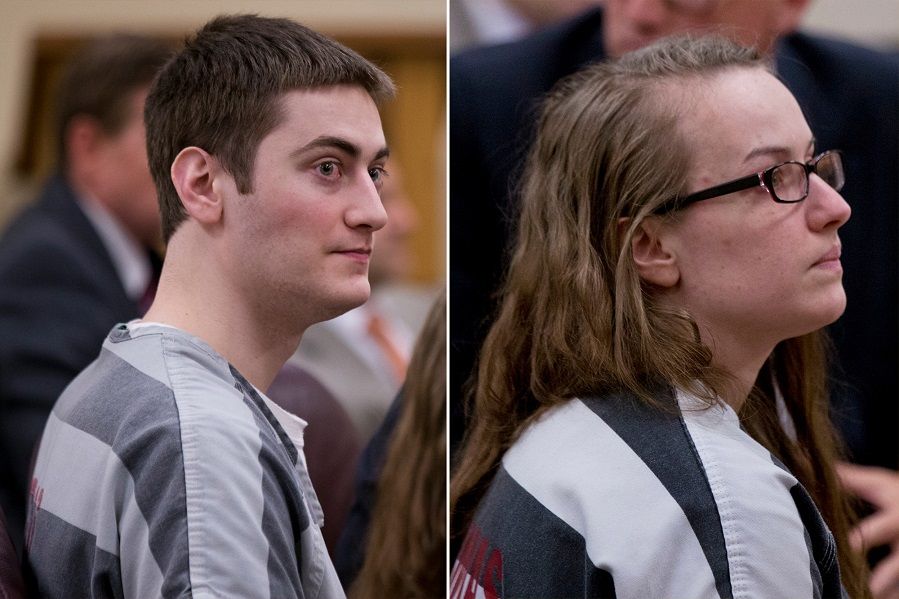 When their child was born prematurely, a devoutly religious Oregon couple decided to rely on faith healing instead of seeking medical care. Within hours, the child died. Now they're in handcuffs.
Parents Sarah and Travis Mitchell pled guilty this week to criminal charges relating to the death of their newborn. Authorities were first called to the Mitchell residence in March of last year after receiving reports of a dead newborn. A medical examiner arrived on the scene and discovered Sarah Mitchell lying in bed holding a deceased newborn in her arms.
What he didn't expect to find was a second newborn Mitchell had given birth to twins. The other child was alive, but in serious condition. The medical examiner pleaded with the parents to take their baby to the hospital. "Thank you for your input," was the only response he got.
Despite it being in desperate need of medical attention, the Mitchells refused to take their baby to get proper care. The child died hours later.
Putting Faith in God Consequences Be Damned
The Mitchells are members of Followers of Christ Church, a fundamentalist Christian sect with a supremely dark history. For decades, the Oregon chapter has rejected traditional medicine outright and put their faith in God to heal all of their ills an extreme version of a practice known as faith healing.
"They believe that God heals, which all Christians believe, but they take it a step further, thinking that God always heals," explains religion columnist Jonathan Merritt.
However, based on their morbid track record, God's light has not shone particularly brightly on the Followers of Christ Church. In fact, local authorities have documented a long history of children living in the sect receiving insufficient care for serious medical issues and frequently paying the ultimate price for their parents' beliefs.
Back in the late '90s, local newspaper The Oregonian conducted an extensive review of church records and found that 78 children had been buried in the Followers of Christ Church cemetery between the years 1955 and 1998. Of those 78 children, medical experts concluded that at least 21 of the children could have been saved with proper medical care.

The Church of Child Killing
The Mitchells are far from the only parents in the sect to face consequences for rejecting modern medicine. In fact, they are now the fifth couple involved with Followers of Christ Church to be hit with criminal charges relating to death of a child.
"For far too long, children in this church have been needlessly suffering and dying because their parents, as a condition of their religious beliefs, have refused to seek medical care for their children," said the Clackamas County District Attorney's Office.
Listening to former members of the sect which some describe as more akin to a cult an alarming picture emerges. "They have their own graveyard, and it's just full of children," reveals Myrna Cunningham, who used to belong to Followers of Christ Church. "There shouldn't have been that many children who died. It's terrible."
Why Is Faith Healing Still a Thing?
There's nothing wrong with putting faith in a higher power to help solve a problem, and prayer certainly has a place in our society. But when a life is in danger and there are clear alternatives proven to work, it's time to put the scripture aside and let the professionals step in. Especially if that life belongs to an innocent child.
Yet time and time again, religious parents have proven senselessly stubborn on the matter of medical care, believing that God will save their child - right up until He doesn't.
How many more children must be sacrificed on the altar of faith healing?