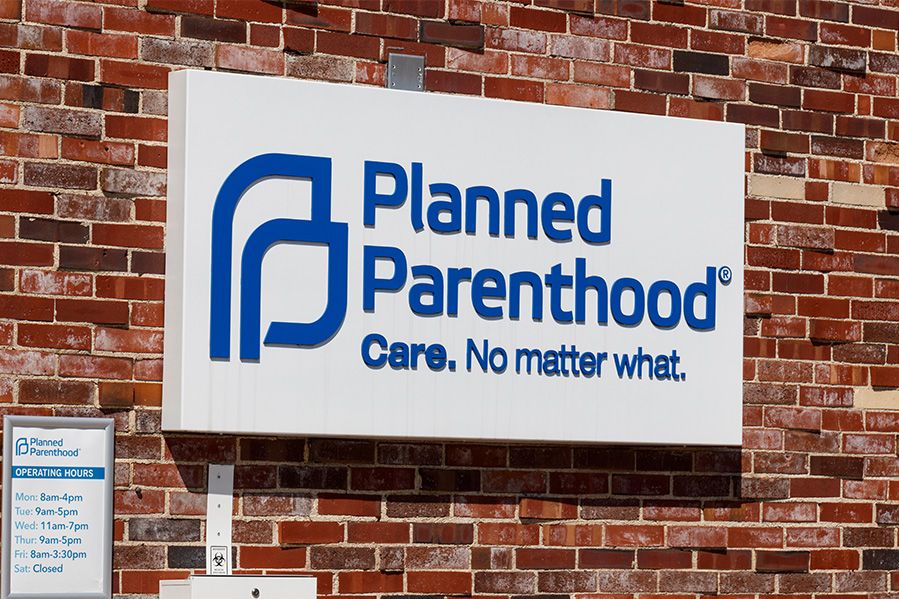 Where's the line between protesting and harassment? That's the needle a Washington state judge had to thread when deciding whether to allow a church group to continue protesting outside a Planned Parenthood in Spokane, Washington.
Judge Timothy B. Fennessy issued a permanent injunction against the Church at Planned Parenthood (TCAPP), prohibiting them from demonstrating outside Planned Parenthood locations. He says that their protest methods were simply too disruptive, interfering with the day-to-day operations of the organization in too significant a way.
The founder of TCAPP disagrees, arguing that it's a wildly unconstitutional ruling courtesy of a "leftist' judge.
The controversy represents the latest chapter in a long series of clashes between religious freedom and reproductive rights. 
The Church Doth Protest Too Much?
Here's what happened:
Some 200 protesters were routinely gathering outside of the doors of Planned Parenthood during business hours, shouting at patients and brandishing signs with messages such as "abortion is murder."
Planned Parenthood got fed up and filed an injunction last year, which demanded protesters stay at least 35 feet away from the entrance and said that protests can only begin at 7 PM, one hour after Planned Parenthood stops accepting new patients for the day.
TCAPP found a loophole, however. They insisted they have a right to protest on a small strip of city-owned property within the 35-foot buffer zone. And while church leaders kept their distance, they sent members (who were not named specifically in the lawsuit) back within the buffer zone, because police were hesitant to enforce the ruling against anyone not specifically named in the lawsuit.
Judge Fennessey found that the protests went over the line and were disrupting planned procedures and patient care. 
The judge then issued a permanent order, stating that "reasonable minds can only reach one conclusion, that Covenant Church intends to interfere with access to or safe and effective delivery of health care services."
On God's Side?
Ask the leaders of Covenant Church (who founded TCAPP), however, and they'll tell you that their demonstrations are legal, morally right, and that the injunctions will only encourage them further.
"I think the ruling is unconstitutional," said their founder, Ken Peters. "We think we are under the laws of god and the Constitution, which are higher than this leftist judge."
They say all the pushback against what they perceive as their constitutional right to protest will only embolden them to grow stronger.
Peters explains that "Christians, patriots, constitutionalists, Trump supporters [feel] super-backed into a corner and ticked off... It's only going to stir us up more, and it's only going to make us more aggressive and make us grow our movement."
Fighting For Rights
Critics say the protesters overstepped the line of exercising free speech by using intimidation tactics that were violating and harmful to women seeking services. 
However, members of TCAPP view the disruptions as not only necessary, but "a bit of civil disobedience" endorsed by God Himself.
It's worth noting that abortion has been a hot topic of national debate this year, especially following the passage of a recent Texas law that is effectively the strictest anti-abortion legislation in the country. That law sparked waves of pro-choice protests and demonstrations, as well as questions about potential legal challenges. 
What do you think? When free speech rights clash with a medical organization's ability to provide patient care, which should come out on top?