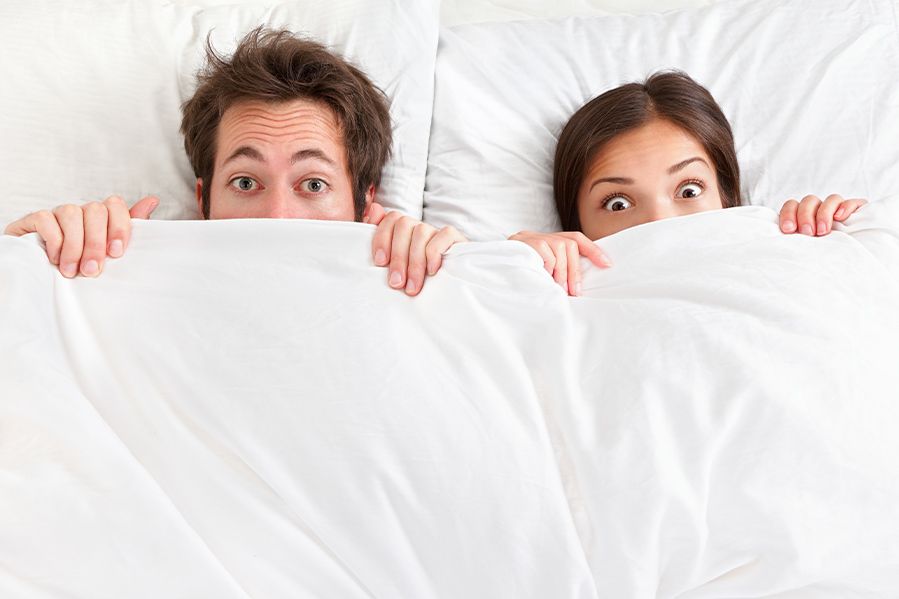 Since the dawn of humanity, people have been having lots and lots of sex. And at some point, religious teachings came in and said "don't do that unless you're married."
That left faithful young, unwed people stuck between a rock and a hard place, torn between honoring their god(s) and giving in to their raging hormones.
Until now.
Young Mormons have devised the ultimate loophole, a way to have sex without technically having sex; They've dubbed it 'soaking', and couples are even enlisting their friends to assist in their totally-not-sex.
Deities hate this one simple trick!
Soak It Up
So what is soaking, exactly? As one Mormon described it, soaking "is when a male places his penis in a woman's vagina and that is it. No moving. No thrusting. No orgasms."
The phenomenon is taking the Mormon world by storm, if the internet is anything to judge by. The 'soaking' hashtag has garnered some 25 million views on TikTik and news of its popularity got picked up on Twitter as well:
In an extra strange twist, apparently sometimes a friend will be asked to jump up and down next to the couple. If certain body parts happen to thrust together in all the commotion, well, that's not intentional.
While some Mormons say that soaking is just an urban legend, many claim it's real.
"It's kind of like a hush-hush thing. Everyone knows it goes on, but you wouldn't come out and say, 'Oh, yeah I soaked with my girlfriend' or whatever," one former Mormon told the New York Post. "It is definitely a real thing in the community, among teens and single Mormon college students."
A Controversial Loophole
Parents of Mormon teens are frustrated at the hashtag's explosion in popularity, fearing that it could lead to their children trying it – and getting unwanted pregnancies and STIs in the process.
For their part, the church has yet to officially address soaking, but insiders say church elders are angry at the tag's popularity online. Many expect them to address the act of "soaking" in the coming weeks.
Some view the whole ordeal as an inevitable symptom of the abstinence-based sex education common in Mormon communities.
"It's a common and negative side effect of sexually oppressing large groups of people, many of which are raised in homes with parents who believe they shouldn't even discuss sex with their children because it will inevitably lead to the child becoming sexually active," explains ex-Mormon V.G. Anderson.
Like other 'sex loopholes', the idea is ripe for controversy. And yet, hormonal Mormon teens feel compelled to try – or at least investigate – these workarounds. 
What do you think – is it reasonable for a religion to decree that its followers abstain from sex until marriage? Are loopholes like soaking truly acts of sin, or just the natural consequence of suppressing human behavior?