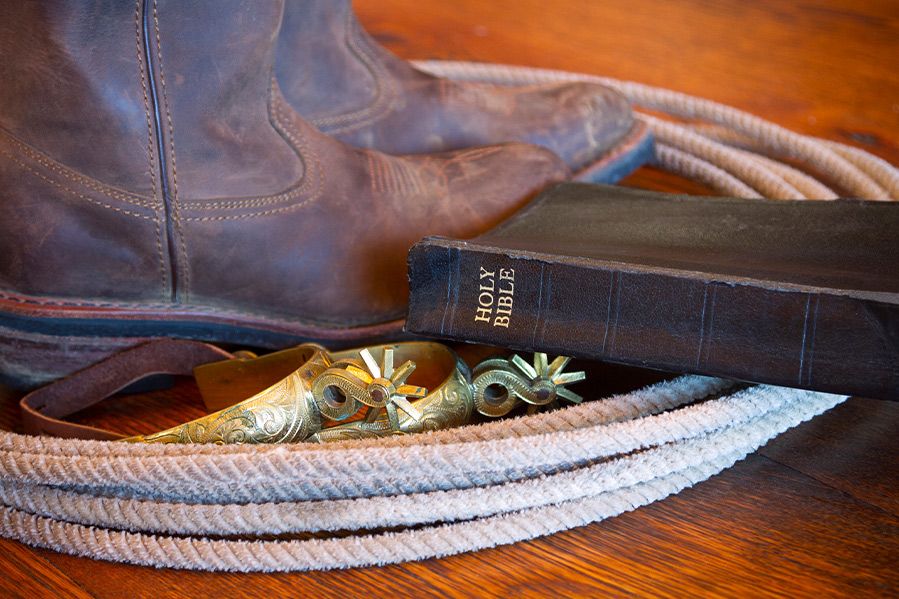 Can a religious text be endorsed by the government? One Texas lawmaker thinks so.
Texas state representative Glenn Rogers recently introduced a resolution to make the Bible the official state book of Texas. The resolution follows in the footsteps of Tennessee, Louisiana, and Mississippi, where similar resolutions have been introduced in recent years.
The text of the resolution, HCR 11, argues that the holy text has served "as a social and cultural touchstone that has been integral to the state's history and development," which divorces it from its obvious religious context.
Could this legislation pass? And if so, what would it mean for other religions in Texas?
Holy or History?
Citing the Bibles carried by Texas heroes like "Sam Houston, William Travis, Juan Seguin, and Davy Crockett," HCR 11 argues emphatically that the Bible and Texas history are simply too intertwined to untangle.
"Comprehensive recordkeeping was not carried out by local and state government during the 19th century; instead life events such as births, marriages, and deaths were written in family Bibles," the bill argues. "Many of these cherished volumes were passed down through the generations and are now included in the state's archives, providing a vital resource for historians."
The resolution also points out that some 30 Texas governors have been sworn in on a Bible believed to be Sam Houston's, calling that an "enduring inaugural tradition."
But there's still the pesky fact that the Bible is the holy text of the Christian faith. Because the separation of church and state prevents the governments from favoring one religion over another, critics argue this would be a constitutional violation.
Do the authors of this legislation make a convincing enough case that it's really a historical text they're endorsing?
Bible Battle
Secular groups and separation of church and state advocates say no, arguing that this resolution is a flagrant violation of separation of church and state.
One question critics had was… which Bible? The state resolution simply says "the Bible", but there are several different translations and editions in common use. King James? NIV? The Jefferson Bible?
While some 77% of Texans identify as Christian according to a Pew poll, the resolution seems unlikely to pass if recent history is anything to go by. Despite being majority-Christian states, similar resolutions have failed in Tennessee, Mississippi, and Louisiana, generally on the grounds that it's unconstitutional. 
What do you think? Is the Bible really "a prominent element in the rich fabric of Texas heritage" that can be separated from its religious context? Or is this an attempt by the state of Texas to officially endorse one religion over another?