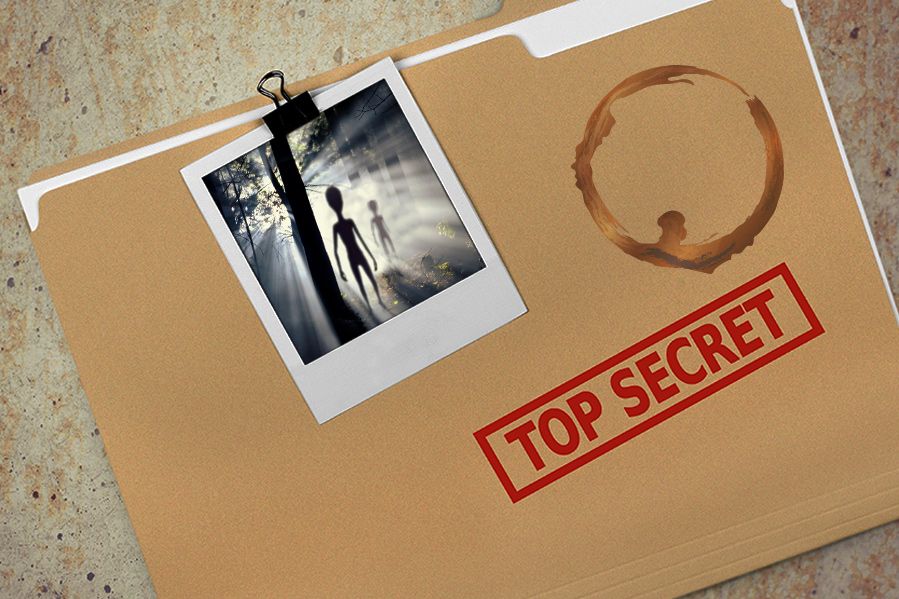 A former US intelligence official is blowing the whistle on the government's secret UFO program, alleging that the United States possesses aircraft of non-human origin.
The whistleblower says there's been a secretive century-long arms race by nations to retrieve crashed spacecraft and mine them for technological or military advancements.
David Grusch is a 36-year-old veteran of the National Geospatial-Intelligence Agency and the National Reconnaissance Office, where he served as the representative to the Unidentified Aerial Phenomena (UAP) Task Force, and later as co-lead for UAP analysis at NGA.
Now he's going public with what he knows.
Cue the X-Files theme.
The Truth is in Here
By all accounts, Grusch is well regarded by his peers in the intelligence community, dedicated and decorated. And now he believes the public has a right to know what he's been up to.
He says that for decades, the US military recovered vehicles both partially and fully intact, "of exotic origin (non-human intelligence, whether extraterrestrial or unknown origin) based on the vehicle morphologies and material science testing and the possession of unique atomic arrangements and radiological signatures."
"These are retrieving non-human origin technical vehicles, call it spacecraft if you will, non-human exotic origin vehicles that have either landed or crashed," he explains. "Well, naturally, when you recover something that's either landed or crashed. Sometimes you encounter dead pilots and believe it or not, as fantastical as that sounds, it's true." 
Now he's telling Congress, informing them of a lengthy "Cold War'" between nations "to identify UAP crashes/landings and retrieve the material for exploitation/reverse engineering to garner asymmetric national defense advantages."
Several other high ranking officials are coming out publicly or anonymously to back him up.
One of them is Karl Nell, a former US Army Colonel who worked with Grusch and served as the Army's liaison to the UAP Task Force. He says it is "fundamentally correct" that "at least some of these technologies of unknown origin derive from non-human intelligence."
Probing Deeper
Could this be it? Have we really found alien hardware or spacecrafts?
While impossible to say for sure, it certainly seems like there's something going on.
What was once relegated to the realm of fringe conspiracy theorists ranting about crop circles, cow mutilations, and human abductions is now mainstream, and even NASA has announced they're seriously investigating unidentified aerial phenomena.
It seems like everyone from former defense officials with access to classified information to former military pilots are coming out left and right to share what they know – that something is out there. 
Keeping the Faith 
And what, exactly, does that mean for the world of faith? In 2016 and 2017, NASA called upon some of the world's leading theologians and religious scholars, representing a wide cross-section of the world's major faiths, to determine how the world's billions of faithful would react to unequivocal proof that alien life exists.
Their findings? While the official report hasn't been released publicly, one theologian NASA consulted reported that the world's religious wouldn't have as tough of a time as one might think with the knowledge that aliens exist.
Still, many believe that it is evangelical Christians who would have the toughest time with this revelation, due to their often literal reading of scripture and belief that Jesus Christ died for humanity's – and not extraterrestrial – sins.
Hey… wait a second, why was NASA investigating how we'd all react to learning aliens exist, anyway?
Is that top secret, too?