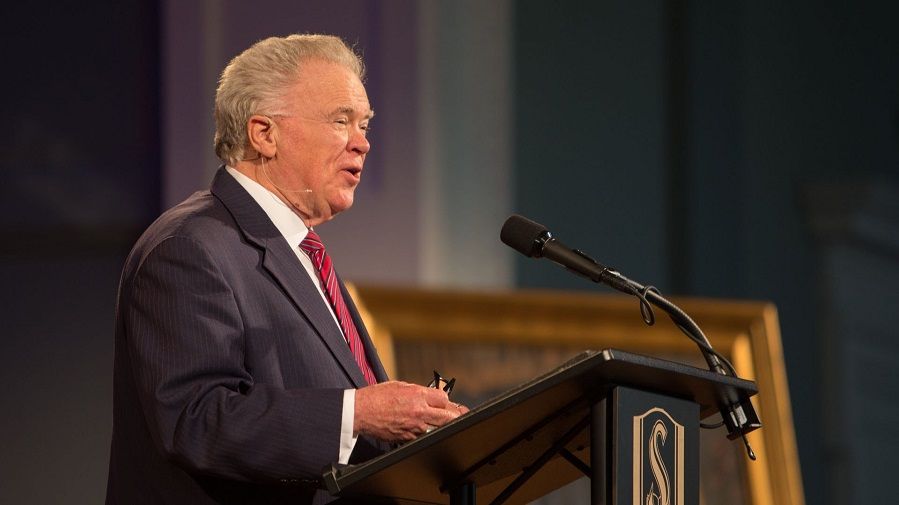 ---
75-year-old Paige Patterson, president of the Southwestern Baptist Theological Seminary, has come under fire after old sermons resurfaced revealing his dismissive attitude toward domestic abuse and utter disinterest for the safety of female parishioners - among other distasteful views.
The firestorm erupted some two weeks ago when a site called the Baptist Blogger posted a video of a sermon Patterson gave back in 2000. A woman had confided that her husband had beaten her. He suggested she endure the domestic abuse and pray over it rather than file for divorce. She returned with two black eyes. "I hope you're happy," she told him. "Yes...I'm very happy," Patterson responded, explaining that the husband had heard her prayers and come to church for the first time the next day a victory in his book.
Unsurprisingly, the revelations drew an outcry from women's rights activists and church members far and wide. Thousands of parishioners and church leaders are now demanding Patterson's removal just weeks before his scheduled keynote sermon at the Southern Baptist annual convention. Patterson is refusing to step down.
"Trust God to Judge"
Had Patterson apologized, the story might have disappeared from the headlines. But amidst the growing controversy, he instead doubled down on his views. "I can't apologize for what I didn't do wrong," he said in a statement.
Patterson also insists that he did advise at least several abused women to leave their husbands. But that claim seems dubious in light of a 2013 sermon in which he suggested women suffering from domestic abuse should never contact the authorities for assistance, and instead let God be the judge:
"Settle it within the church of God. And if you suffer for it, and if you were misused, and if you were abused, and if you're not represented properly, it's okay. You can trust it to the God who judges justly."
As outrage over these statements grew, the seminary apparently frustrated by internal criticism fired a PhD student who called for Patterson's firing on Twitter, claiming the student's "indiscreet" tweets did not "exhibit conduct becoming a follower of Jesus."
#MeToo Issues Exposed
In the days since the original blog post, more of Patterson's disturbing comments have surfaced. In a 2014 sermon, he told a story in which an attractive 16-year-old girl walked past him. In Patterson's words, "she was nice." When a young man commented: "Man, is she built!" he was harshly scolded by his mother. But Patterson quickly intervened: "Ma'am, leave him alone. He's just being biblical."
Another damning video uploaded onto the Southwestern Baptist Theological Seminary website mysteriously stopped working when the allegations picked up steam. It featured Patterson criticizing female seminary students for failing to adequately doll themselves up during a 2010 sermon. "It shouldn't be any wonder why some of you don't get a second look," Patterson reportedly said.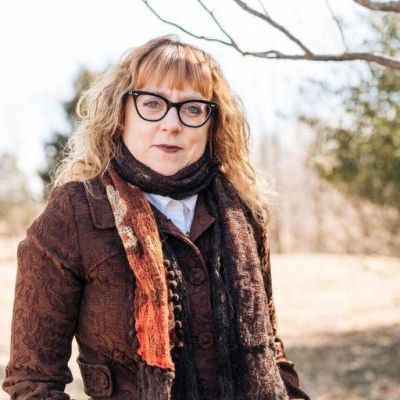 Searching for Justice
In the wake of the revelations, more than 2,000 women have signed a letter drafteddemanding Patterson's ouster. "The Southern Baptist Convention cannot allow the biblical view of leadership to be misused in such a way that a leader with an unbiblical view of authority, womanhood, and sexuality be allowed to continue in leadership," the letter says.
Among the signees is Liberty University professor Karen Swallow Prior. In her view, these issues have been simmering in the church for some time now:
"I've been in Baptist circles my whole life," she explains. "It is absolutely more than about Patterson This is about people and systems that have allowed individuals to get away with this behavior for decades. Things have changed."
In the past, Southern Baptist women frustrated by such blatant sexism would simply drift to more progressive denominations. However, this time it's different. Perhaps bolstered by the success of the #MeToo movement, these women have shown they're no longer afraid to speak out.
Is Change Coming?
Back in 2016, we wrote about the "Holy Hush" a pervasive issue in which the church silences victims and takes the abuser's side in cases of domestic violence.
There is an obvious and inherent hypocrisy here: people like Paige Patterson preach about living by the teachings of Jesus, while simultaneously looking the other way as a serious sin - domestic abuse - goes on unchecked.
The implications of this recent turmoil reach beyond any single denomination or church community. Patterson may be feeling the heat right now, but his is only the latest in a string of #MeToo revelations involving faith communities. These myriad stories have cast a revealing spotlight on church leaders, proving how out-of-touch, aloof and in some cases, complicit they have been when dealing with domestic violence and sexual harassment.
What do you think? Have we finally reached a breaking point?
---
[Update 5/23]: The Washington Post reports that Paige Patterson has been removed as seminary president. The Post also reported that another allegation emerged as the seminary's board was deciding whether or not to keep him on:
"Patterson allegedly told a woman who said she had been raped while a student at Southeastern Baptist Theological Seminary in Wake Forest, N.C. in 2003 that she should not report her allegations to the police and encouraged her to forgive her alleged assailant. Patterson was that seminary's president at the time. The story was published as the seminary's board was meeting. Patterson did not respond to requests for comment on the alleged incident."