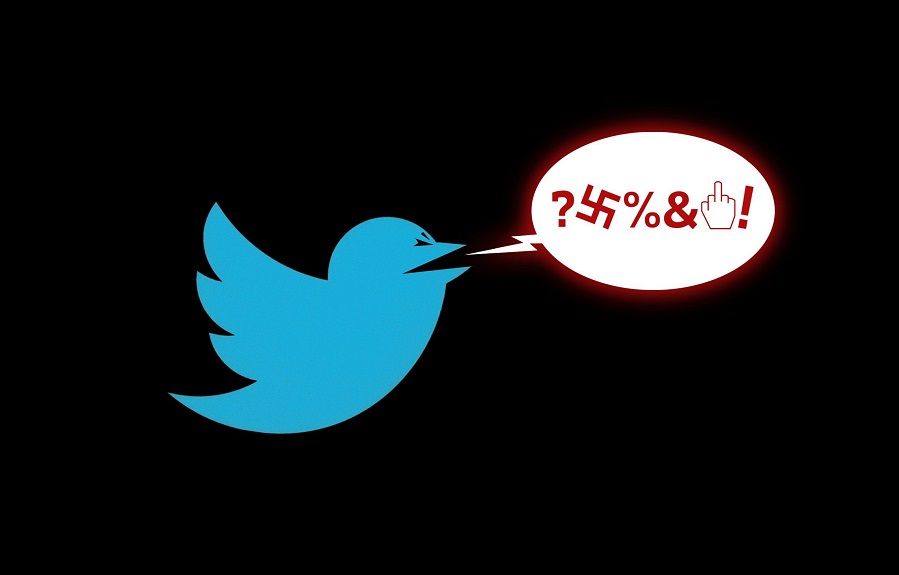 ---
Social media has created a world more connected than ever before, allowing people to easily communicate with each other at the push of a button. But this technology has an ugly side, too.
Twitter, which holds a reputation for being a particular toxic platform, allows users to volley hateful rhetoric back and forth from behind their phone screens. But some groups are targeted more often that others. According to a new report by the Anti-Defamation League, a Jewish civil rights group, Jews are on the receiving end of a surprising amount of hateful messages on Twitter.
A Wave of Hate
The ADL estimates that over 3 million Twitter users posted roughly 4.2 million anti-Semitic tweets between February 2017 and 2018. The findings were based on a sample of 55,000 tweets written in English each combed using a complex method of analysis to determine whether they included or contributed to negative stereotypes and conspiracy theories about Jews.
The ADL report suggests that the social media platform has been co-opted as a tool to spread anti-Semitism both in the U.S. and around the world. In their words, Twitter has become a "megaphone to harass and intimidate Jews."
Twitter Responds
Twitter defended itself in the wake of the report, pointing to over 30 changes it initiated on its platform over the past 16 months to protect all users from abuse and the spread of hateful images. "We are an open platform and hold a mirror up to human behaviors, both the good and the bad," the company stated. "Everyone has a part to play in building a more compassionate and empathetic society, including Twitter."
Bigger Than Social Media?
Although this response was encouraging to some, ADL national director Jonathan Greenblatt thinks the problem extends far beyond social media. He contends that the Twitter findings are symptomatic of increasingly hostile attitudes toward Jews across society, which he blames on emboldened extremists and the "divisive state of our national discourse."
And the data back up his claims.
Reported incidents of anti-Semitism in the U.S. spiked in 2017, reaching numbers not seen in decades. FBI reports from 2016 show that Jews were targeted in over 50 percent of all religious hate crimes (more than twice as much as Muslims), despite making up only 2 percent of the U.S. population. According to FBI officials, Jews are "consistently among the top three most targeted groups" in America's largest cities.
Also concerning: a recent study discovered Americans are astoundingly ignorant about the Holocaust. The history of Jewish persecution - once common knowledge - is no longer so.
Bigotry Revealed
Interestingly, the ADL report discovered eruptions of online anti-Semitism in the wake of certain news events, including a white nationalist rally in Charlottesville back in August 2017 and the October New York Times story on sexual assault allegations against Jewish movie producer Harvey Weinstein.
In another example, when former White House press secretary Sean Spicer remarked that Adolf Hitler "didn't even sink to using chemical weapons," Holocaust-deniers eagerly jumped on Twitter and used Spicer's comments to promote the idea that Nazi gas chambers were "fake news."
It's important to note that these sentiments are not relegated to the dark corners of the internet. Increasingly, anti-Semitism is seeping into the mainstream. If you follow us on Facebook, you might remember a story about a Washington D.C. city councilman who accused Jews of controlling the weather:
Promoting Tolerance and Acceptance
Despite what might seem like a bleak outlook, there are reasons to be optimistic. Councilman Trayon White apologized for his comments and met with numerous Jewish community members in an attempt to reform his views.
More recently, a Facebook user named Quai James posted a video mocking the haircut of a young Hasidic Jewish boy. The video quickly went viral and received widespread condemnation from Jewish organizations around the globe. But to his credit, James owned up to his disgraceful actions in a heartfelt apology video posted to Twitter earlier this week:
Good afternoon to everyone watching .. I'm truly sorry for my actions .. @FonrougeGab pic.twitter.com/HaO4cwGaWN

Quai James (@quaijames) May 8, 2018 Share your reactions in the comments below.