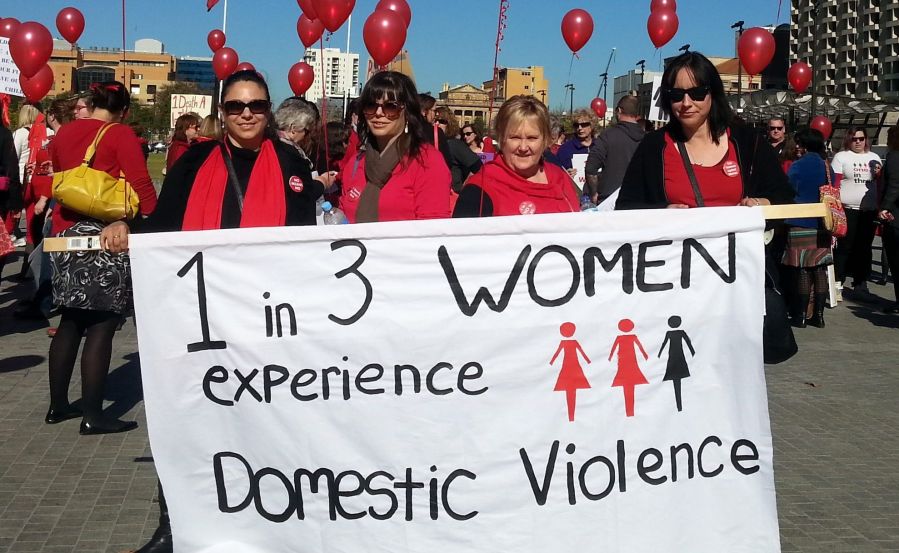 ---
October is Domestic Violence Awareness Month, and organizations around the country are holding events to highlight the issue. Those showing support include many churches and religious groups. Although nobody doubts they have good intentions, their efforts are undermined by claims that religious organizations have actually been contributing to the problem for years. Mounting evidence points to a disturbing fact: the church has a history of silencing victims of domestic violence. Academics refer to this phenomenon as the "Holy Hush". Below, we'll try to get to the bottom of it.
Holy Hush
The "Holy Hush" refers to a suppression of serious issues within the church principal among them domestic violence. The crux of the problem this: parishioners rely on members of the clergy for guidance. They confide in them, and trust in the advice they receive. For some, this line of communication is the only viable outlet for voicing personal problems. However, most clergy members have zero training when it comes to handling domestic violence issues. This causes clergy to give advice that is superficial at best, and, in some cases, is downright dangerous. The end result is that victims are discouraged from coming forward to tell their stories for fear of ruffling feathers or making things worse.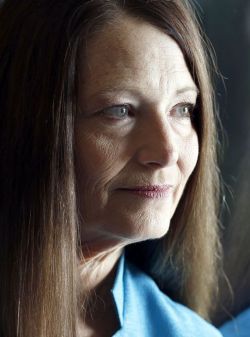 Testimony
One of the many women who can attest to this problem is Dallas resident Connie Nash. She came to church one day literally "black and blue" from her husband's beatings. Embarrassed, lost, and hurting, she sought counsel from her pastor a person she deeply trusted. But instead of offering any tangible help, he advised Nash "to keep forgiving" and "keep asking God to make her a better wife". Moreover, the pastor reminded her that divorce is a sin and that she would no longer be welcome if she chose that route. Taken aback with this response, Nash says that was the moment when "a light bulb went off" in her head. It was suddenly clear that the church could not offer any meaningful assistance. Nash divorced her husband, and left the church.
However, many victims never have that "light bulb" moment. The church is a deep part of their identity, and they don't see divorce as an option. They listen to their pastors and seek to contain the abuse, but refuse to flee it. One woman aptly summed up the troubled mentality of many domestic violence victims, explaining, "I'd rather be dead than divorced".
Traditional Attitudes
When told about an abusive relationship, religious leaders will often minimize the issue and treat it like a bad argument. Sometimes, they will recommend counseling as a solution. If that doesn't work, victims are instructed to simply pray for their marriage and hope it gets better. Some "solutions" are downright dumbfounding as Connie Nash's case illustrates, women are frequently told that they must change their behavior in order stop the violence. By implying that the victim is at fault, not the abuser, the church displays a horribly antiquated view of morality.
Note: although some assume that only women suffer from domestic violence, in fact the problem affects both genders; roughly 10 percent of men in the U.S. report experiencing abuse at the hands of their partner.
Changing Ways
The inability of religious leaders to properly address this issue is underscored by the church's traditional attitudes toward marriage. There is an expectation that a couple must stay together at all costs no matter how miserable their lives become. Every relationship goes through a rough patch here or there, and the church is right to encourage couples to pursue counseling while working to improve their marriage. However, when it comes to cases of dangerous and violent behavior, the church shows itself to be stubborn, out-of-touch, and ineffective.
The tendency to brush off victims' cries for help raise several questions. First, what is the advantage of counseling against divorce when the health and safety of parishioners is at stake? And if divorce is a sin, what does that make beating your spouse? A less-egregious sin? Finally, if a marriage turns into a one-way relationship between abuser and victim, can it really still be classified as a holy union in the eyes of God?
Leadership Problem
To be fair to individual clergy members, this is a top down problem. It starts with church leadership, who've been largely unwilling to address domestic violence issues or provide proper training to clergy. Without training, confessions of abuse will only continue to be met with bad advice. Startlingly, this abuse is taking place right under the noses of church officials a study found that 74 percent of clergy members underestimated the rates of domestic violence within their own congregations.
Moving Forward
Ending the "Holy Hush" starts with creating an environment of trust in the church. If a victim believes their story will be dismissed or marginalized, they won't come forward. Fortunately, some congregations have recognized this and are taking tangible steps to address it. Pastors are reading up on signs of domestic violence to more easily spot it, and have begun incorporating the topic into their sermons to spread awareness. This is a good start, but we still have a long way to go. We'd like to hear your thoughts:
Have you ever experienced the "Holy Hush? Why do you think some religious organizations are hesitant to acknowledge the issue of domestic violence?