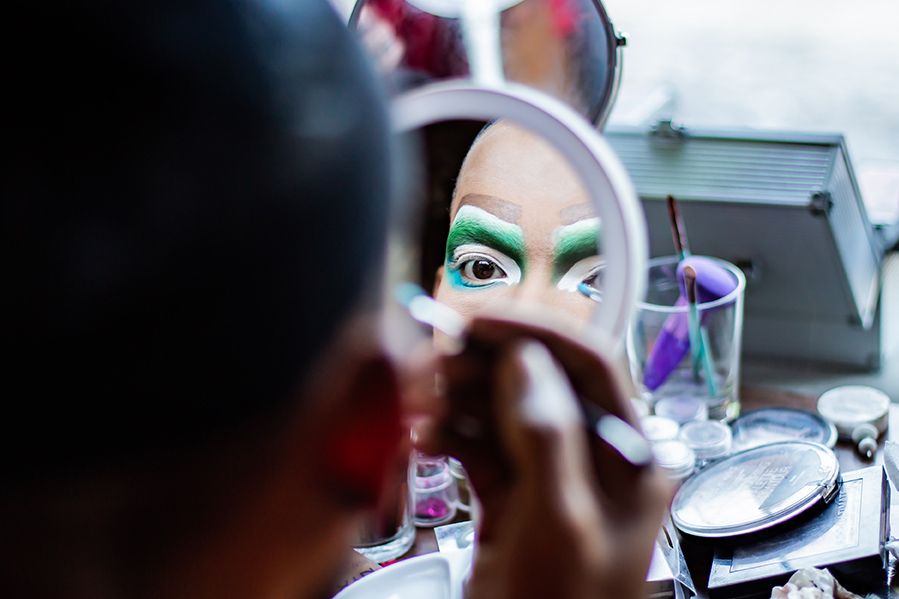 A United Methodist pastor from Indiana was fired by his church after he dressed up in drag for a television show. 
Pastor Craig Duke, head pastor at Newburgh United Methodist Church, says he simply wanted to show support for his pansexual daughter Tiffany with his appearance on the HBO series "We're Here." The show follows a team of drag superstars as they makeover America one small town at a time. 
Pastor Duke agreed to take part and get a drag makeover to show his allyship to the LGBTQ community and to share his belief that God unconditionally loves us all.
Now he's out of a job. 
What a Drag
On the show, viewers saw the pastor receiving a drag makeover, practicing his dance routine, and ultimately putting on a drag show.
Following the airing of the episode on November 8th, Pastor Duke was "relieved of his pastoral duties" by Newburgh United Methodist Church.
A letter sent out to church congregants by the administration states that "there is a diversity of opinion regarding the moral implications of Rev. Duke's actions," and as such, "he will not... be returning to the NUMC pulpit."
Showing Support
Despite the outcome, Duke says he wouldn't change a thing.
"It was an incredibly wonderful, refreshing, deepening, powerful spiritual experience," the former pastor says of his makeover and time on the show.
In fact, Duke revealed that it challenged his conceptions about the church's teachings about acceptance:
"I experienced as much love and acceptance, and dare I say more, within the drag culture and the LGBTQ community than most people would experience within the settings of the church. Not one person questioned what I was doing there; it was complete acceptance."
As Duke said on the show, "I'm hoping it's a bridge – for my daughter, for the church I serve, for the denomination I love and for me – and I'm hoping my voice will become stronger."
Conflict Brewing
The United Methodist Church is in a major, yearslong debate over whether LGBTQ individuals can become clergy, and whether United Methodist ministers can officiate over same-sex marriages. Some in church leadership feel the issue is irreconcilable, and predict that a denominational split is potentially on the horizon.
To date, conservative factions of the church have successfully maintained its official stance that homosexuality is "incompatible with Christian teaching."
As this latest saga with Pastor Duke illustrates, LGBTQ issues remain a clear problem for church unity moving forward. 
What is your reaction?