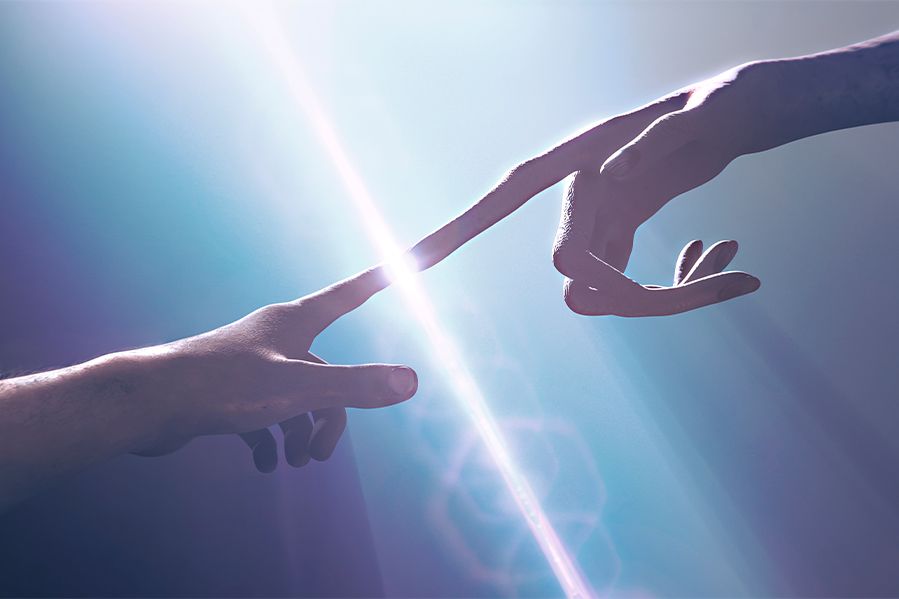 If you needed further proof that something is going on in the skies above, NASA has formally announced that they're going to investigate UFOs.
NASA is putting together a team to take a look at "observations of events that cannot be identified as aircraft or known natural phenomena," it said in a recent statement on its website. 
The announcement comes on the heels of landmark hearings in Congress on Unidentified Aerial Phenomena, or UAPs, as the United States moves towards adopting a more serious stance towards understanding unidentified flying objects in our airspace.
What was once primarily the realm of conspiracy theorists is now being studied by the top space agency in the world, and is being reported directly to Congress.
What, exactly, is out there?
NASA Officially Probes UFOs
NASA took great pains to underline in their press release that they aren't researching little green men from beyond the moon. There is "no evidence UAPs are extra-terrestrial in origin," the release stated.
But whether UAPs are a natural phenomenon or aircraft from foreign countries, they potentially represent a grave threat to aircraft and national security as a whole. 
Additionally, NASA said that the spirit of scientific discovery compels them. "We have the tools and team who can help us improve our understanding of the unknown," they wrote. "That's the very definition of what science is. That's what we do."
But for the true believers – even those in government – that's just NASA-speak for "covering our butts." 
Luis Elizondo, former head of the Pentagon's Advanced Aerospace Threat Identification Program from 2010 to 2017, says that UAPs are very, very real.
He concedes that they're not necessarily extraterrestrial in origin… but that is a possibility. In 2017, he told CNN that "there is very compelling evidence that we may not be alone."
UFOs Go Mainstream
The possibility that UAPs are alien-related likely crossed NASA's mind, at least as a possibility. According to theologian Rev. Dr. Andrew Davison, in 2016 NASA recruited leading scholars of all the world's major faiths to find out how billions of the world's faithful might react to unequivocal evidence that we are not alone in the universe. 
The results have yet to be released, but some scholars say Christians would have the hardest time swallowing that pill, pointing to their belief that God created the universe in six days, their opposition to the theory of evolution, and some biblical literalists' beliefs that the earth is only 6,000 years old.
And the idea of UAPs is certainly on the minds of the Defense Department and Congress. Last month, Pentagon officials briefed lawmakers on UAPs in what is believed to be the first congressional hearing on unidentified aerial phenomena in 50 years. They were shown footage and heard testimony about unidentified aircraft in US airspace pulling off maneuvers that seemingly defied the laws of physics.
Certainly, the public perception of UFOs/UAPs is slowly but surely changing. And that seems to be what NASA wants.
"One of the things that we tangentially hope to be part of this study, simply by talking about it in the open, is to help to remove some of the stigma associated with [the study of UAPs]," said NASA researcher Daniel Evans.
And as the stigma washes off, it seems likely we're only going to hear more reports of UFO sightings in the very near future. You may want to buckle your asteroid belt.
What do you think? Extraterrestrial, foreign aircraft, or something else entirely? Is the truth out there, and if so, how close are we to discovering it?