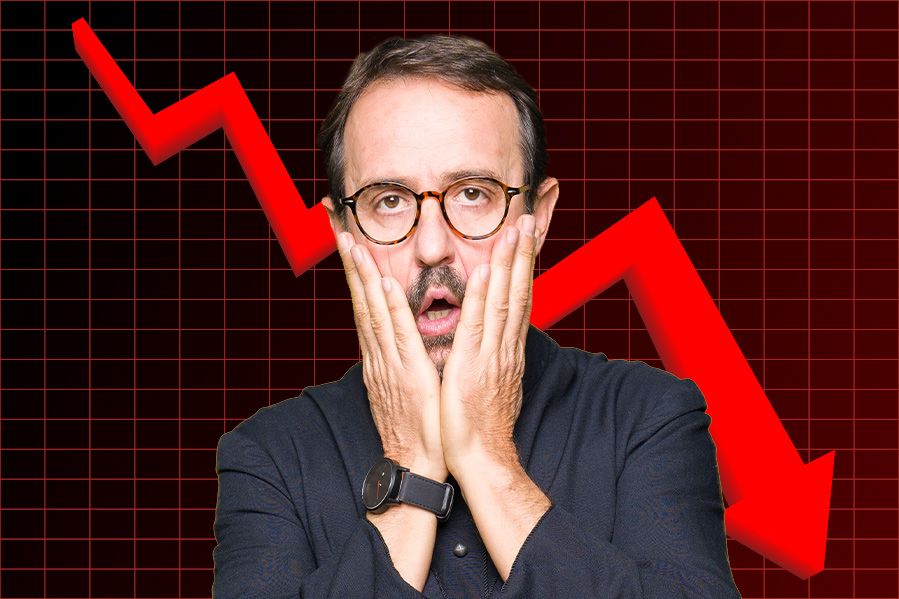 The following guest sermon was submitted by ULC minister Angela Winkler. All ULC Ministers are invited to contribute their own sermons for consideration/publication. To submit a sermon, please email it to sermons@themonastery.org.
---
A new Gallup poll shows that for the first time, fewer than 50% of Americans are members of a church. Good, it's about time they came to their senses.
It's been a long journey, but it finally seems there is a light at the end of the proverbial tunnel for the extinction of organized religion. 
Religion, and the extremism which grows from it, is a cancer on the breast of freedom. The only solution that will ensure a free and just society is for traditional religious bodies to be dismantled – the sooner the better, in my opinion. 
Escaping the Dark Ages
A few years ago I wrote a guest sermon for the ULC on this very subject. Back then, I said that America was being held back from a new Age of Enlightenment by religion's insistence on keeping us in the Dark Ages, and I stand by that.
Take Christianity, the largest religion in America. It's teachings simply do not square with science. There's the obvious: The majority of Evangelicals to this day deny basic biological truths like evolution or the age of the earth, insisting that the earth is but 6,000 years old and that humans didn't evolve from apes but rather came from Adam and Eve.
Some believe we lived side-by-side with dinosaurs (they're only off by 65 million years). Others are adament that dinosaurs are a 5G-style hoax. This type of thinking is quite obviously retarding our potential as a people.
The brainwashed religious masses even inject this hogwash into our public school systems too, fighting tooth and nail to get 'intelligent design' taught alongside evolution in classrooms across America, as if they're somehow equal theories.
A Brighter, Religion-Free Future
Religion also holds us back culturally. These so-called "believers" only believe in liberty and justice for some – namely, themselves. Christianity in America is indeed built on the backbone of hate of the "other." Don't forget that most slave owners in this country were themselves very devout Christians.
Perhaps following in their ancestor's footsteps, even today white evangelicals can't even admit that black lives matter. In fact, a study found that only one-third of white evangelicals are motivated to address racial injustice. The sins of the past are very much alive in present day evangelicalism.
It doesn't stop there. Ask any LGBTQ+ person about the compassion of the church and you'll get laughed at. From old battles like Don't Ask, Don't Tell and the Defense of Marriage Act, to modern mistreatment like the movement to block trans people from using their preferred bathroom, millennials have been witness to a 'greatest hits' of religious opposition to letting our queer brothers and sisters live their lives without being hassled.
As our society moves toward LGBTQ+ acceptance more broadly, younger generations are shocked to contrast that with the poor treatment gay and transgender youth receive from the church. 
For decades, religion has taught these folks to be ashamed of who they are. But no longer! There is a rebellion taking place before our eyes. 
Don't believe me? Consider the recent headlines featuring rapper Lil Nas X, and how he's bravely confronting the issue head-on. 
No wonder young people are leaving the church in droves. But the job is not done yet.
There is Hope Yet
Thankfully, the ship is slowly but surely righting. America is less religious than ever, and the trendline is moving farther in that direction each year.
To truly forge a new path, a better path, in science and social justice, we must wean ourselves from the teat of organized religion and rid ourselves of its strangling rules.
The great thinkers of the Age of Reason embraced modernity and made untold advances in the sciences, arts, and politics. It was an age of great change and high culture, a step back from blind piety and holy wars.  
The Universal Life Church was founded on similar intellectual reasoning: that for society to evolve, people must be allowed to worship however _they _see fit – not according to arbitrary rules put in place by church leaders with antiquated views. 
Freedom and choice are central to creating a future where religion is a constructive (as opposed to a destructive) force, and I'm proud to be a ULC minister under the banner of those ideas. 
The sooner we decide that organized religion has had its time, the sooner America can enter a new Age of Enlightenment. I, for one, welcome it.