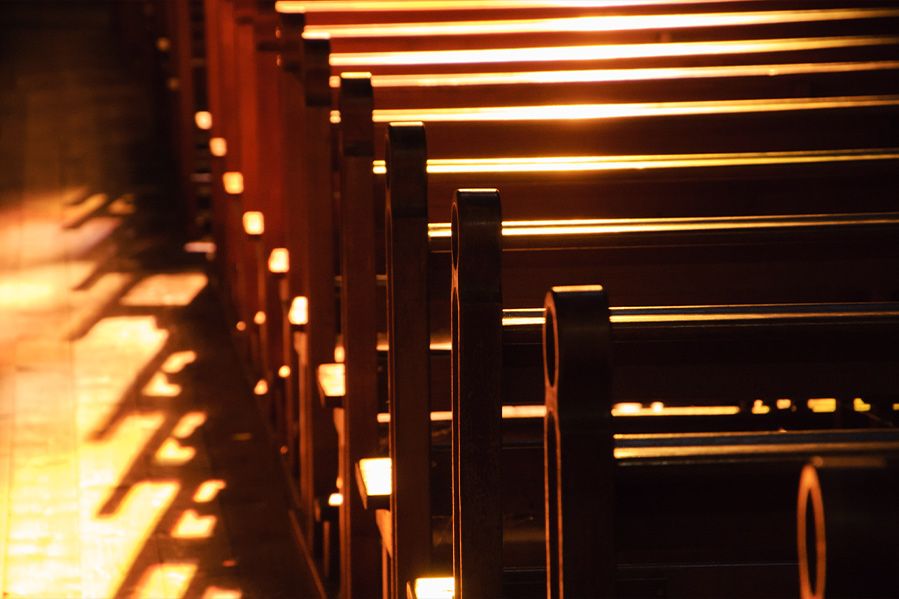 The following guest sermon was submitted by ULC minister Bradley Blaire. All ULC Ministers are invited to contribute their own sermons for consideration/publication. To submit a sermon, please email it to sermons@themonastery.org_._
---
A new poll out from Gallup shows that faith is down across America. Less than 50% of Americans report being members of a church. If that's not a huge warning sign, I don't know what is. 
The last year has certainly not helped the institutions of faith that built this country. Some church doors have been closed for over a year due to the COVID-19 pandemic, forced to take their sermons online.
Anyone who's ever gone to church knows what a crippling blow this was. Church is built on community.
Some people are celebrating the decline of faith and churchgoing in America. But not me. Religion, and Christianity in particular, is part of the fabric of this nation. We'd be foolish to turn away from it in this time of grave need. 
America is Built on Christianity
While America was not founded as a theocracy, it is built on Christian morality. Our founding documents use biblical language and Christian rhetoric at every turn. The Declaration of Independence, for example, states:
"We hold these truths to be self-evident: that all men are created equal; that they are endowed by their Creator with certain unalienable rights; that among these are life, liberty and the pursuit of happiness."
The document concludes with the following:
"With a firm reliance on the protection of Divine Providence, we mutually pledge to each other our lives, our fortunes and our sacred honor."
These statements were not inserted haphazardly. All 56 men who signed that document knew that 'our Creator' means the Abrahamic God.
Indeed, while the founders did not want the establishment of a national church, they almost unanimously agreed on the value of promoting Christianity in public life. Even Thomas Jefferson, a deist, was often keen to link the United States and religion. His (rejected) design for the seal of the United States was a depiction of Moses leading the exodus of the Israelites out of Egypt.
God is everywhere in this great country - 'In God We Trust' is printed on our currency. 'Under God' is in our Pledge of Allegiance. But more importantly, the freedoms that we are lucky to enjoy are granted to us not by man – who is fallible, shortsighted, and easily corrupted – but by our Creator, who is infallible and of enduring spirit. 
The Heart of the Nation
We've established how important Christianity was in shaping America's past. I believe it's also important to shaping America's present, and future.
You could argue that never has this country, deeply divided as we are, needed faith MORE than right now. The worst mistake we could make is to plug our ears to God's word when it matters most. 
As we rebuild from the COVID-19 pandemic, we'll need strong arms around us. Church is one of our most valuable community resources, a place where neighbors become our extended family. A place of helping, healing, and spiritual growth. A place where we can anchor ourselves in Christ.
Humans are social animals. In every small town in America, there is a house of God where the community gathers each Sunday to pray and lift each other up. It is the soul of the community.
It stands to reason, then, that attacks on religion put the very soul of this nation at risk. We must not roll over when challenged by those who would seek to tear down this way of life.
Faith will endure.