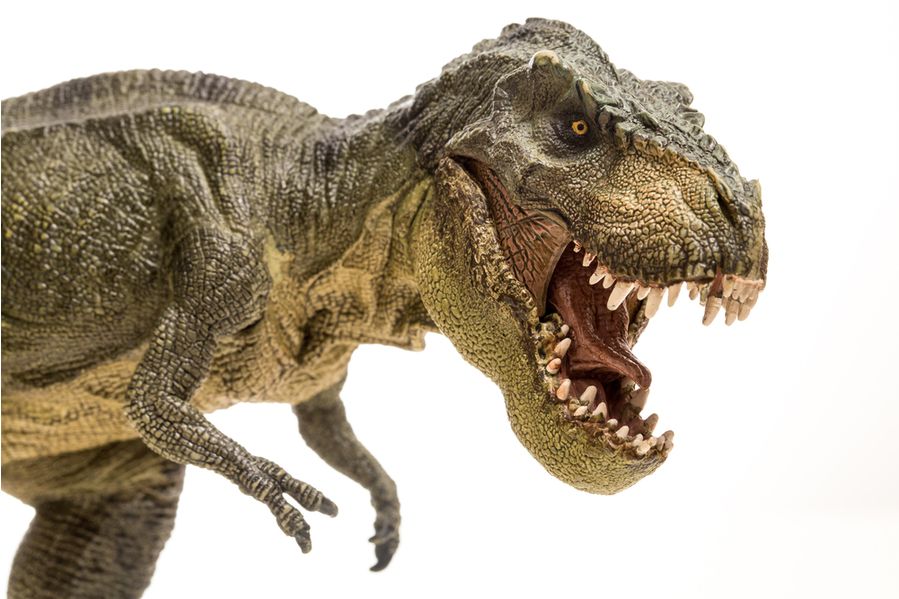 Are dinosaurs a hoax cooked up by a shadowy cabal of scientists, perpetuated by the liberal media, to trick people out of believing in Christ? One internet group thinks so, and they're calling for the removal of a Tyrannosaurus Rex statue outside of a Tucson, Arizona McDonald's location.
The folks leading the anti-dino crusade call themselves Christians Against Dinosaurs (CAD) and boast nearly 30,000 members in their private Facebook group. Like many things on social media, it's tough to tell exactly where the line between irony and sincerity is drawn.
The group appears to be filled in equal parts with trolls who find the very concept of the page funny, and legitimately aggrieved Christians who have a *ahem* bone to pick with dinosaurs. 
Level of sincerity aside, their social media campaign targeting the Tucson T-Rex dug up a whole lot of trouble.
Outrageosaurus-Rex
"Please help! This McDonald's has this dinosaur and refuse to remove it! This is in Tucson, Arizona. Call the manager and demand the removal of this blasphemy!" read the post that started it all. Published by CAD member Josh Brown, the post also included the address and phone number of the McDonald's restaurant.
The statue in question is a beloved Tucson landmark, a lifesize replica of the world's most popular dinosaur that was built in 1994 to coincide with the release of Jurassic Park. Its status in the community led to intense debate over the calls for removal.
Local reporters actually reached out to Mr. Brown, who doesn't think there's anything funny about the dinosaur hoax. "It seems to me that every dinosaur story and display or dinosaur themed event is furthering the myth that the Earth is much older than the Bible says it is," he told reporters.
"Yes, the dinosaur should go unless they're willing to compromise with a plaque of some kind stating that it's a fictional character." 
(Might we suggest Ronald McDinold?) 
For what it's worth, it sounds like the T-Rex isn't going anywhere. "Absolutely not," insists restaurant management. "People really seem to like it. It's a landmark really." And despite employee fears of harassment or even protests outside the McDonald's, they've yet to hear a peep from the anti-dino crowd.
Jurassic Snark
It's worth noting that even the most science-denying, die-hard Young Earth Creationists don't believe that dinosaurs themselves are a hoax. Most believe that humans and dinosaurs coexisted 6,000 years ago, Noah had two of each species on his ark, but they eventually died out due to changing climate and over-hunting by humans.
One might argue that "dinosaurs never existed" really isn't that far removed from "dinosaurs are 6,000 years old". Both positions ignore science dating back to 1842, when dinosaur science began in earnest.
A charitable interpretation of "Christians Against Dinosaurs" would be that, perhaps, that's been their point all along - to ironically poke fun at scientific ignorance.
To paraphrase Jeff Goldblum in Jurassic Park: trolls, uh, find a way.
And in case you have a deep interest in combatting trolls AND learning about dinosaurs, a rival Facebook group has popped up you might want to consider joining: Dinosaurs Against Christians Who Are Against Dinosaurs (DACWAAD). No, we're not kidding. 
All that aside – what do you make of Christians Against Dinosaurs? Clever trolling, or are they actually sincere? And on social media, where, exactly, do we draw that line?