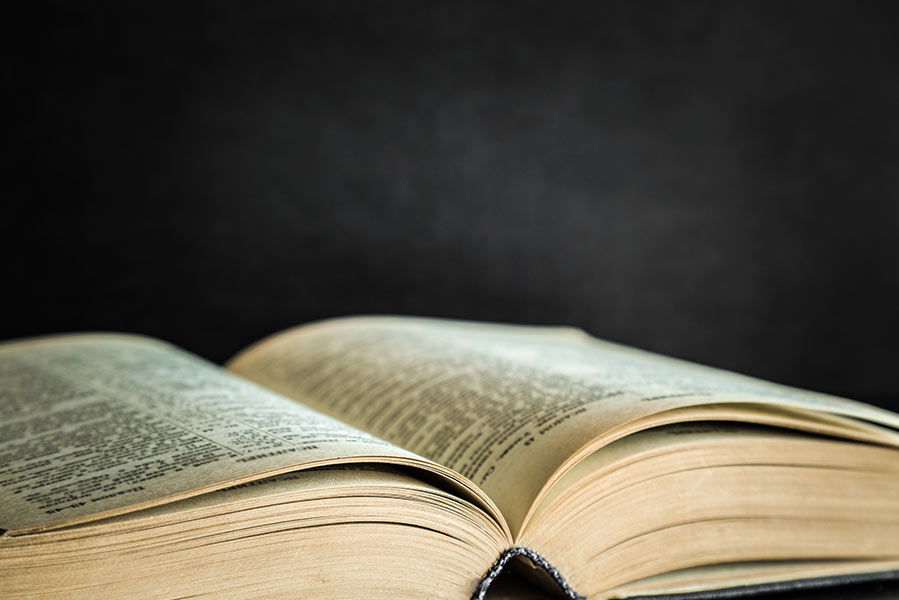 ---
Whether you're a Christian or not, you've undoubtedly heard about the seven deadly sins. As a concept, the seven deadly sins are ubiquitous in Western culture. But what exactly are they, where did they come from, and why are they sins?
The modern list is as follows:
Pride
Greed
Lust
Envy
Gluttony
Wrath
Sloth
Simply memorizing the list, however, is about as useful as memorizing Einstein's famous formula: E = mc2. Without context, rote memorization won't give you the nuance needed to understand their meaning.
For Christians, Catholics and Protestants alike, the idea of these ultimate sins dates back to Evagrius Ponticus (345 399 AD), a Christian monk who made a list of what he called evil thoughts. Interestingly, he listed eight of them. Translated from the original Greek, his list was as follows: Gluttony, Fornication, Avarice, Pride, Sadness, Wrath, Boasting, and Acedia.
Christian theologian John Cassian (360 435 AD) soon translated them into Latin, at which point they became part of the Catholic Church's spiritual pietas (devotions). A century later, Pope Gregory I (540 604 AD), better known today as Saint Gregory the Great, reduced the list to seven by combining some sins and adding others-- essentially creating what we know now as the seven deadly sins.
You may be surprised to learn that each sin has a greater meaning than what you might think just from the surface.
1. Pride
Pride has long been considered the most serious sin of the seven deadly sins because it is the one that perverts man's dignity and moves him further from God. And at its most basic meaning, pride means that you lack humility and put yourself above anything and everything else, including God. Dante (1265 1321), the great author most famous for Dante's Inferno, defined pride as "love of self perverted to hatred and contempt for one's neighbor." The Book of Proverbs warns that "Pride goeth before destruction, a haughty spirit before a fall" (Proverbs 16:18). Benjamin Franklin considered pride the most egregious sin and the hardest sin to conquer.
2. Greed
Greed, or avarice, cupidity, or covetousness, is a sin as old as time. While most people think of greed as applying only to material things, especially money and wealth, it also applies to such things as the hoarding, theft, or robbery of essentials like food, water, land, or materials. Keeping essential items to yourself and denying them to those who need them more is the embodiment of greed.
3. Lust
Lust is primarily defined as an intense sexual desire that can lead to sexual immorality, like adultery-- or even sexual violence. But lust can also be the want of other things beyond the sexual - it can be the excessive desire for power, money, authority, or pretty much anything else. Lust is a sin that can cause one to run over others in an attempt to sate their own out-of-control desires.
4. Envy
Envy likewise is similar to but different than greed and lust. While all three represent excessive desire, envy includes resenting those who have what you want and wish you had yourself. It is jealousy of others, that can lead to resentment of the individual who has the material items, appearance, or even personality traits that you don't have. It can also manifest in jealousy of others' successes- personal or career. God's Tenth Commandment given to Moses addresses envy directly: "Thou shalt not covet thy neighbor's house, his wife, his servant, his ox or donkey, or anything that belongs to thy neighbor" (Exodus 20:17).
5. Gluttony
Gluttony is the overindulgence of something to the point of waste. Most associated with an excessive desire for food, gluttony is considered a sin because it leads to withholding from the needy. Gluttony is a selfish impulse and was particularly in the pre-Industrial age when famine or war made food scarce. Italian philosopher Thomas Aquinas even outlined five different ways one might commit gluttony: eating too expensively, eating too daintily, eating too soon, eating too much, and eating too eagerly.
6. Wrath
Wrath has to do with uncontrolled feelings of anger, rage, and/or hatred directed at an individual or an entire group based on a perceived wrong or injustice committed by the object of your wrath. It generally also encompasses a desire for revenge. Wrath is a particularly self-destructive sin, as it can manifest as feelings of misanthropy, anger, and even self-harm or drug and alcohol abuse.
7. Sloth
Many think of sloth as a sin of laziness. And while that is partially true, the sin of sloth goes beyond simple lethargy. Sloth is a general indifference in anything, but particularly God. Sloth is the shirking of your duties and the habitual disinclination to exertion of any kind. In that sense, sloth can also be extended to failing to exercise and stay physically fit. British statesman Edmund Burke even described sloth as the failure of good men to act against evil.
It's not hard to see why pride is considered to be the father of all sins and why it ranks number one on the list of seven deadly sins. The other six sins all come from the insistence on putting yourself and your wants and needs above those of anyone else. Still, all seven of these capital vices lead directly to even graver sins according to Christian tradition. And even removed from their Christian origin, recognizing and avoiding these seven negative personality traits can make you a better person and promote personal growth. And self-improvement is something we should all strive for.