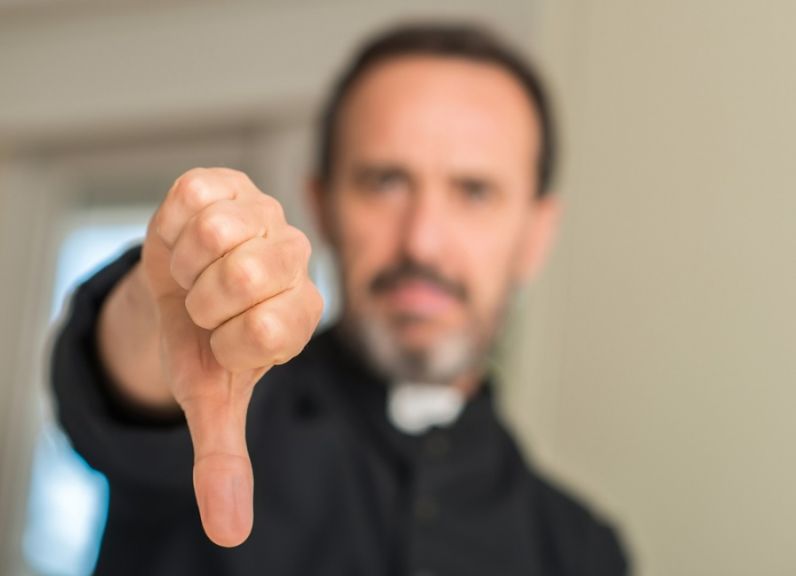 ---
If you've participated in any sort of political debate in the past couple years, you've probably encountered the term "snowflake" at least once or twice. It's a jeering term typically assigned to a certain type of thin-skinned person who is perpetually offended and eager to let the world know about it.
The stereotype of these so-called "snowflakes" is somewhat well defined: young, liberal-leaning, and non-religious. So too is the general persona of those who gleefully employ the term as an insult: older, conservative-leaning, and Christian.
But what happens when these folks encounter things they don't like? Do they shrug their shoulders and say "live and let live," or do they throw tantrums of their own? If recent news stories are any indication, self-assured Christians might have more "snowflake" in them than they'd like to admit.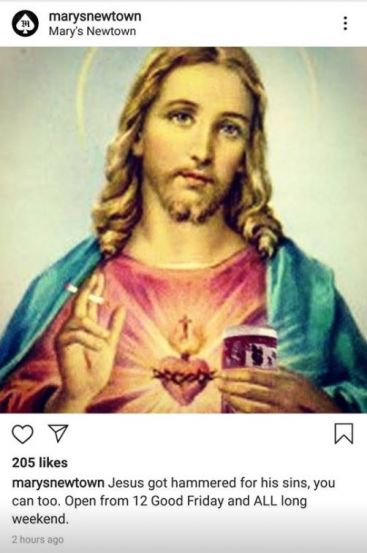 Bar Advertisement Sparks Outrage
An Australian pub's hopes for a sales bump over the Easter weekend turned sour after it posted a photo on social media showing Jesus Christ with a beer in one hand and a joint in the other. The image read: "Jesus got hammered for his sins, you can too. Open from 12 Good Friday and ALL long weekend."
Unfortunately for the bar, the only thing risen following their post was the level of outrage online. The owners were soon inundated with a wave of angry messages from offended Christians.
But it didn't stop there. The incident caught the attention of a local Orthodox church group, which called on its followers to launch a coordinated campaign against the establishment and leave bad reviews to hurts its business. "Brothers and sisters, PLEASE give this place a bad rating, they are Mocking our Lord Jesus Christ," the church wrote on its Facebook page.
Crusading for Jesus
Christ's online defenders came out fast and furious, responding within hours. "Any place that needs to mock someone's faith to sell their business is a disgrace," wrote one reviewer.
"I am extremely disgusted and appalled by the distasteful and disrespectful advertising for the Easter period," wrote another. "You've lost a customer (and probably a lot more) by that ignorant stunt."
The bar eventually published an Instagram apology, insisting the picture was never meant to offend anyone. "We took it down because people started to make threats of rape and murder," explained co-owner Jake Smyth.
Reading such vitriolic reactions to an image poking fun at Christianity, it's hard not to draw parallels between this behavior and that of devout Muslims who condemn depictions of the Prophet Mohammed. Are some Christians really so sensitive that they cannot tolerate a joke?It appears so. And, as it turns out, it takes far less than Jesus enjoying a beer to generate legitimate anger in Christian circles.
Much Ado About "Easter Worshippers"
Following the horrific terrorist attacks in Sri Lanka over the weekend, journalists and public figures all over the world offered messages of support to the victims and their families. Some of those killed were tourists and travelers staying in major hotels, while others were Christians who had been attending Easter services at the time the bombs went off. As the details became more clear, certain media reports, as well as a number of prominent politicians, referred to the victims as "Easter worshippers" in their posts:
But many prominent Christians took issue with this relatively innocuous wording, arguing that it intentionally downplayed the faith of those targeted in the attacks:  
This seems like a strange detail to get hung up on, considering "Easter worshipper" is practically synonymous with "Christian." It's not like they were being referred to as "people of unknown religion." Plus, the victims were literally in the middle of worship on Easter.
It's worth pointing out that many of the Christians up in arms over minor verbiage are the same people who have openly mocked and rolled their eyes at to give just one example the argument that Muslims in America are subjected to "microaggressions" and other forms of mild discrimination. All too often, the response to such claims is "don't be such a snowflake."
But after this past week, it might be worth asking: who are the real snowflakes?
What do you think? Are Christians right to be offended by these slights against their religion, or is it time for them to grow the thick skin they accuse others of lacking?