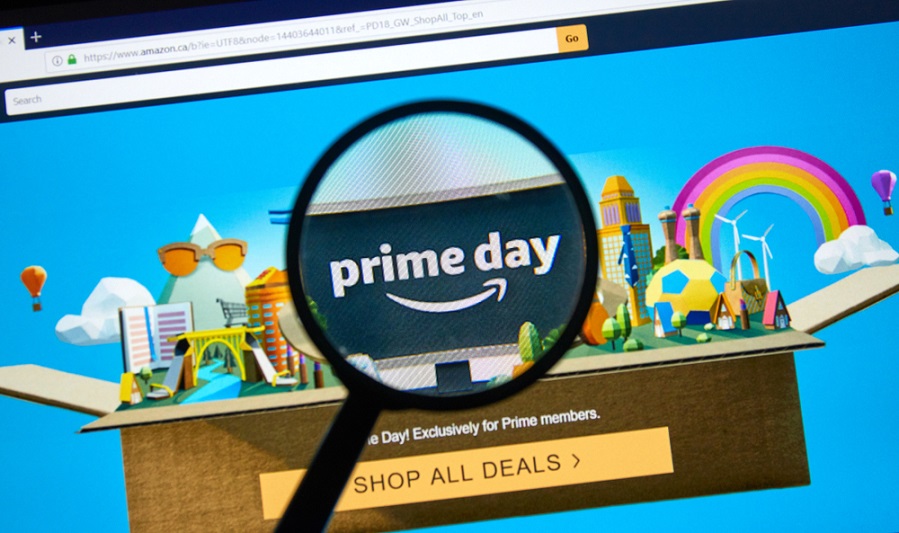 ---
As we close in on the final hours of Amazon's "Prime Day" sales event, the annual online consumer frenzy in which shoppers can enjoy deep discounts across thousands of products, it's worth considering: has shopping replaced other faiths as America's biggest religion?
Let's consider the evidence. The country's religious landscape is constantly changing, but on the whole, Americans are becoming less religious over time. The increasing secularization of America and the dramatic rise of religious "nones" has been well documented here and in other publications; fewer and fewer people say they believe in a higher power than past generations, and only a fraction of believers regularly attend church services.
So what are they doing instead? Well for one, they're buying stuff.
Consumer Worship
It's no secret that Americans love to spend money on things. From the latest-model smartphones, to flat screen TVs, to fancy blenders that make the best margaritas (or so the packaging claims), we daily fight the urge to buy shiny new products that promise to improve our lives. Consumer culture in the United States is so strong that we even have a holiday dedicated specifically to shopping Black Friday.
We also came up with the idea of putting all these things in one place for easy buying convenience; the first modern shopping malls were conceived and built in the U.S., a model which soon spread around the world.
Buying as a Religous Experience
When you think about it, are malls so different from churches?
Both are grand palatial spaces intended to inspire awe in their visitors, entice them to spend money (either at the register or through tithing) and, most important of all, encourage them to come back. Malls, just like churches, seek to create a community space where people are drawn to congregate.
The holy texts of this new consumer religion are big signs with prices slashed out to reveal incredible savings "for a limited time" or "this weekend only." Instead of communion, there's a food court. In place of choir vestiture, the latest styles at Macy's. Each time you return, you'll spend some money. The trip becomes a habit.
Except in this competition for people's time and attention, traditional houses of worship are losing out. Attendance is down across the board, particularly at smaller churches, forcing some faith leaders to get creative in order to win followers back.
And yet, even as people have abandoned their pews at church for the aisles of Nordstrom and Target, online shopping has exploded further evidence that Americans' love of things is not simply a fad. Consumerism is a powerful force, and it looks to be here to stay.