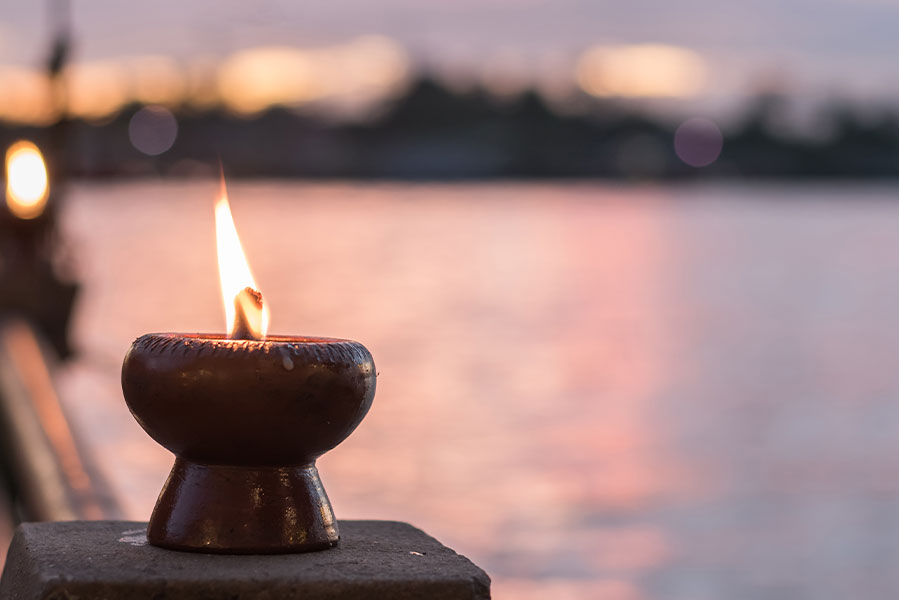 ---
So what are you? Are you an Atheist, a Christian, Spiritual Humanist/Agnostic, Jewish, Pagan, Muslim? It is sometimes helpful to feel connected to a particular group, but not in the way they'd like you to believe. If your group/religion dictates a firm and unquestionable philosophy in relation to God and considers themselves the one and only spiritual/non-spiritual path, then you are headed down a very closed-minded and arrogant road that can be fueled by anger, pity, pain, and separation.
In observing the world's religions, the workings of the natural world of creation and the harsh controversial elements of human nature, it is only fair to recognize that the old phrase "I have been blessed by God" is an antiquated and unrealistic way of looking at our good fortune. If one innocent child lives in an environment that promotes good health, education and stability, and the child flourishes because of it, we say the child has been blessed by God. If another innocent child lives in an environment that is devoid of wellbeing, education, and stability, and the child flourishes despite these conditions, we say the child has been blessed by God. If, still, another innocent child is abused and murdered, we are left with where are the blessings of God for this child? Why is one person blessed and another isn't? "I survived the fire and you didn't, therefore I was blessed by God because my beliefs were correct, and you weren't because you didn't believe as I do." This is a very sad analogy, but common. And then there's the question, "How can God allow such atrocities?" The popular answer is that God gave us "free will" and because of this, individuals of evil nature inflict harm on the innocent. So we are taught that God directs us and doesn't direct us all at the same time.
"The Lord moves in mysterious ways". "Something good will come of it. There are many ways of rationalizing God's interaction or lack of it, but there is only one that seems to make sense in this complex and unpredictable world. Albert Einstein said, "In view of such harmony in the cosmos which I, with limited human mind, am able to recognize, there are yet people who say there is no God. But what really makes me angry is that they quote me for support of such views." He kept the door open, but not in the conventional way most view God. He also claimed, "A man who is convinced of the truth of his religion is indeed never tolerant. At the least, he is to feel pity for the adherent of another religion, but usually, it does not stop there. The faithful adherent of a religion will try first of all to convince those that believe in another religion and usually he goes on to hatred if he is not successful. However, hatred then leads to persecution when the might of the majority is behind it." As we all know, Einstein was a wise man.
Spiritual Energy
Being connected to a religion is not a bad thing, but the religion "must be taken with a grain of salt". It can bring about superstitions and false beliefs against others when they may truly be on a very positive and loving path. Religion is merely a humanized way of relating to something that we are not able to fully comprehend, Spiritual Energy. We all sense it on some level, whether we acknowledge it or not. In removing the psychological barricades that keep us from being open, we can learn to recognize the underlying creative force within our religion. We can rise above the primitive prejudices and sometimes questionable teachings that have been drummed into us for thousands of years, leaving us with the ability to focus on the fundamental principles that bring us together, rather than divide, in a positive way. There are positive aspects to be taken from all paths, as well as negative. Learning to discern between them is the tricky part. It can be a psychological cesspool of fears, contradictions, and misinformation that can take a person on an emotional and hateful rollercoaster ride, if they have difficulty navigating the waters.
In rationalizing the workings of what we call God there is only one explanation that makes sense. In hearing the term, "God works through us", this appears to be the truth of the matter. It's not the religion, or lack of it, that graces us with this power. It's just there. The Creative Power of the universe works through every living thing on this planet and beyond. Everyone has been blessed by, and draws on, this Creative Power, whether we know it or not. Some call it Chi, the Life Force, the Source, Spiritual Energy, Christ Energy, Universal Energy, the Great Spirit, and the list goes on and on. We receive this power when we're born, and we live with its flow every day of our lives. It is not partial, it does not judge, it does not bless us beyond our personal gifts which we acquire through our genetic composition and through our initial entry into this world. It is pure in its neutrality. We are the ones that create the polarities of good and evil, love and hate. We are the ones that learn to use the Creative Energies we've been given, or not. And most of us are not really aware of it, or of the potential within it. No matter who you are or what you've done it is always present.
It's hard to conceive that there might be no punishment for our indiscretions and no spiritual elevation for our virtue in the afterlife when we've been taught to think in terms of heaven and hell. Justice is a strong and much-needed tool within our social structure, but it is just that, part of our social structure. We have also been taught by our parents, peer groups, schools, and churches, to be prejudice against various skin colors, gender preference, as well as religious backgrounds. So many of us accept these prejudices as being the truth. They are viewed as being the correct way of looking at the world, when in fact we are simply echoing the indiscretions and lack of conscious evolution of our ancestors. Same old, same old, and we're too afraid, or pressured by our peers, to make the necessary changes. So rather than opening new doors to a deeper universal knowledge, acceptance, and spirituality, we just go deeper into the old ways of thinking. Instead of moving beyond the harmful and dividing philosophies of the past, we are prone to promote and encourage them in our children and in anyone else that is willing to listen and adhere to them. Generally, we do this on a subconscious level, unaware that what we transmit is false. We don't fully understand what it is, where we're coming from and where we need to go.
The Veil of Belief
People will always try to sway your thinking in an attempt to enlighten you to the practicality of their personal and/or group philosophies. They have anchored themselves to a particular path and sometimes become fully invested in it. They aren't able to let it go, even when they come to recognize that the path they've chosen, or inherited, is incomplete and misdirected. If one is invested in their status within a religion, they are reluctant to walk away because the position they've acquired has become part of their ego. Instead of moving on they rationalize it, attempting to mold it to suit themselves. They continue to display the philosophies of the old ways while thinking in another. The conflict within can take its toll when what is being taught is only what the congregation wants to hear.
When the veil of hardened beliefs is lifted there is a sense of freedom that melts into our being. We begin a process of reconstructing our spiritual reality, allowing us to accept others freely and in a loving way. You can actually learn to see the Spirit in all. There's so much more than you know.