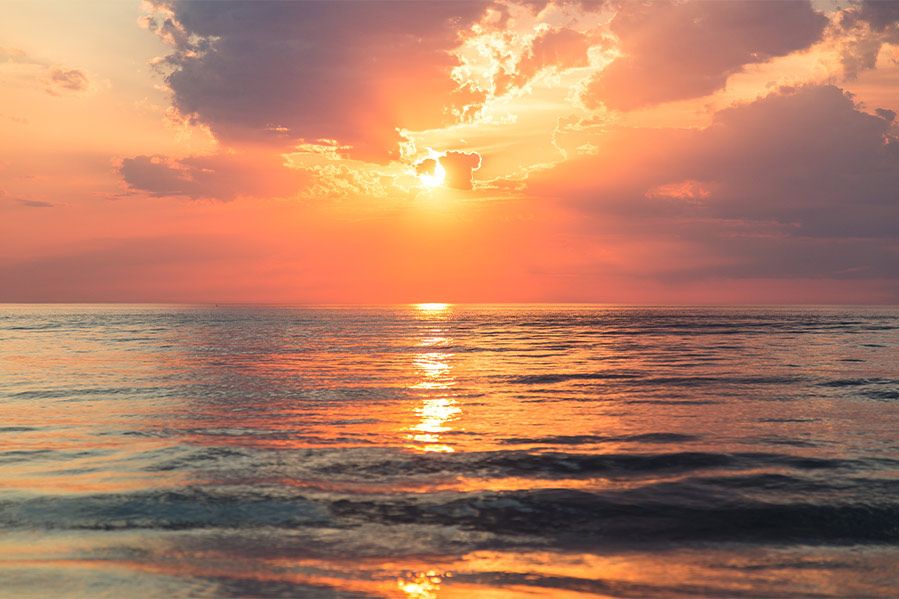 The following guest sermon was submitted by ULC Minister Jeanette Harlow. All members of the ULC community are invited to contribute their own sermons for consideration/publication. To submit a sermon, please email it to sermons@themonastery.org.
---
I recently read someone's perspective that honoring mother Gaia is somehow Idol worship. I was surprised. I recognize that we all have our individual perspective. That there are as many perspectives as beings in this universe. My surprise came from thinking (my perspective) that we were past all that dogma. That we didn't need to see what is outside as separate, as less than or different in some way.
My idols include, the sunrise, the sunset, the moon. the sun and stars; the night breeze, the air filling my lungs, the grass growing under my feet, the changing colors of the leaves; the love in a mother's eyes, the awe felt by a father holding his child for the first time. My idols are too numerous to list. Is this a bad thing? I am an idol worshiper for sure.
Aren't we all worshipers of things outside ourselves? But are these things, is this holy earth, this beautiful blue ocean planet floating in space truly outside or separate from ourselves? I think not… again, my perspective. We are nurtured, sustained, enlivened, renewed and made in God's image. Isn't God/Goddess truly all around us and in us? And if so, where is the separation?
I've also heard it said that we are here to somehow govern the earth. Some have used this to make all our abuse of the earth and its flora/fauna ok. We are not here to govern. We are here to be stewards, caretakers. We grow more competent in our stewardship as we appreciate that which we have been given. As we care lovingly for all the gifts Gaia as shared unconditionally with us. As we acknowledge these gifts, we acknowledge her sentience, we see truly who and what she is.
Well, I guess I need to ponder, meditate and think more on what is idol worship. For it eludes my personal perspective.
Within Her Beating Heart
Before my sleepy eyes
I dreamt this time
this world
this now
I call, I wait
The sun beams its vibrant light
On my heavenly heart
And all is well
The titter birds swoop and sing
Loud they call and I look
Watching, wondering
Which way they fly and why
Back and forth they come
Searching for I know not
The light beams arc and flow
Deep into my soul
I live I laugh I know
I call and wait
For what do I wait
For who or is it whom
I plunge my energetic hands
Into the crystals of light
I spin and sink and rise all
In one breathless moment
Waiting, loving, giving
Wondering what and when
Will the prize be opened
before my sleepy eyes…
When the earth calls I answer
When the rains fall I lift my face in smile
Seeing rainbows everywhere
The dragon on my cheek smiles sweetly beneath Goddess' feet
And she…She serene as always
Holds my passion still within her beating heart
May 18, 2009 Rhea Summer Rain