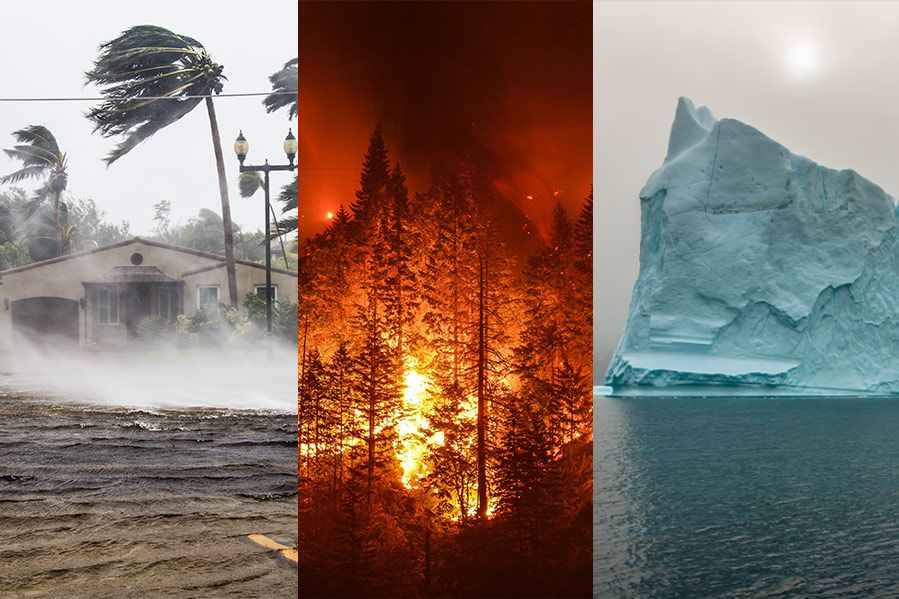 The following guest sermon was submitted by ULC Minister Astrid Birch. All members of the ULC community are invited to contribute their own sermons for consideration/publication. To submit a sermon, please email it to sermons@themonastery.org.
---
I don't have to tell you that 2020 has been a year of enormous upheaval: neverending civil unrest, atrophied political discourse, and oh, yeah, COVID-19.
And as if we didn't have enough on our 2020 plate already, Mother Nature, Gaia herself, is yearning out in pain. One needs only to look at the numerous natural disasters occurring at home and abroad to see that something is gravely wrong with our little corner of the Universe.
The question is, are these the death throes of the Goddess, or just a cry for help?
Take, for example, Hurricane Sally, a tropical cyclone hitting the Gulf Coast with unusual might. Sally's leaving a wake of abject destruction in her wake, devastating parts of Florida and Alabama with winds over 100 MPH and rainfall totals measured in feet, not inches.
She's even conjuring up tornados in affected areas too, because why not.
On the other side of the United States, wildfires devastate the entire West Coast, as California, Oregon, and Washington are quite literally constantly on fire. For days now, San Francisco, Seattle, Los Angeles, Portland, Or., and Vancouver, B.C. all ranked in the top ten for worst air quality on the planet, beating out Shanghai, Hanoi, and Tehran.
Wildfire smoke is giving the entire coast an orange haze, choking the lungs of human and animal alike. When the post-apocalyptic world of Mad Max appears to have better air quality than Portland, we've got a major problem.
Travel a bit up north and you'll find an ice shelf the size of two Manhattans breaking off the coast of Greenland, a result of record high summer temperatures. In recent years, Greenland's ice melted beyond a point of no return, a change so significant that it's caused a measurable change in Greenland's gravitational field.
Head down south and you'll find much the same in Antarctica, where the Pine Island and Thwaites glaciers are experiencing rapid change in vulnerable points, risking their own collapse. Should that happen, sea levels worldwide could rise up to 25 feet, devastating coastal communities worldwide.
What do all these natural disasters have in common? Why are they coming all at once?
These are not normal occurrences. These are the results of a century of industrialization, capitalism, and human arrogance.
Of a desire for profit over maintaining a spiritual connection with the land on which we live.
Of human-made climate change, accelerated each year by our own hubris.
These are the punishments of our own doing.
Mother Earth and the human body are remarkably similar. When sick, they let you know. That's what's happening right now. 
We'd be fools to ignore Her cries of pain.