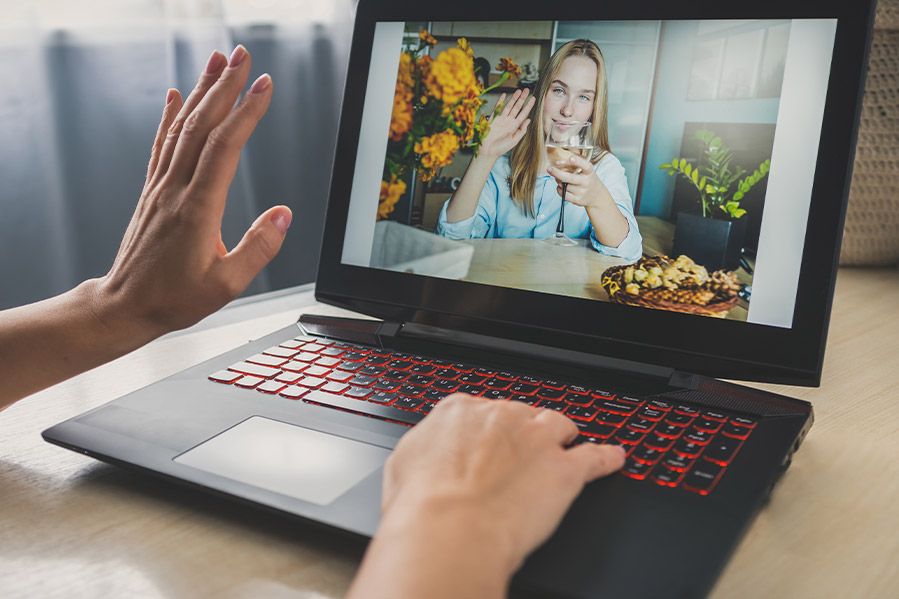 The following guest sermon was submitted by ULC Minister Sean Davidson. All members of the ULC community are invited to contribute their own sermons for consideration/publication. To submit a sermon, please email it to sermons@themonastery.org.
---
In case you haven't heard, Thanksgiving isn't really a thing this year. 
In order to get the coronavirus under control, numerous U.S. governors have put in place stay-at-home orders, the most extreme of which ban gatherings with individuals outside your household. That means millions of people will be spending Thanksgiving alone, or with a roommate, instead of with their families.
And while some of us might consider it a blessing to have an excuse to avoid hearing Uncle Bob's latest hot political takes (I know I will), most of us are understandably upset that Thanksgiving is de facto canceled this year - even if we recognize the shelter-in-place orders as necessary to limit the spread of the virus heading into a long winter.
But 400 years after the Pilgrims' arrival at Plymouth Rock - and their own infectious diseases wiping out millions of Native Americans - I can't help but notice a dark sense of irony.
The Original Turkey Day
The first Thanksgiving took place in 1621 in Plymouth. It was in celebration of the Pilgrims first successful harvest, and lasted three days. Per Edward Winslow, an attendee of the first Thanksgiving, 90 Native Americans and 53 Pilgrims attended. 
Not much is known about the original harvest festival that came to be known as Thanksgiving, and most of what is known stems from Winslow's single primary text. What we do know is the headcount, and that the Native Americans in attendance were members of the Wampanoag tribe. The relationship between the Wampanoag tribespeople and the Pilgrims was brokered by Tisquantum, also known as Squanto, the last surviving member of the Patuxet, who had been otherwise completely wiped out by, you guessed it, disease. Tisquantum spoke flawless English due to his time in Europe, which he was brought to after being kidnapped and sold into slavery in Spain. As the Pilgrims had settled in Tisquantum's former home, he was familiar with the land, taught the Pilgrims to plant corn and to fish, and established trade relationships between them and the Wampanoag nation.
And thus, the first Thanksgiving, a celebration on the Pilgrims' part of a successful harvest and simply surviving the harsh New England winter, which took nearly half their numbers. And that meal is both familiar and different to our modern day turkey day spread - waterfowl, venison, lobster, pumpkin, nuts, berries, and squash were all on the table.
Thanksgiving is Canceled
Now, four centuries later, Thanksgiving is all but officially canceled this year. Blue state and red state governors alike are imploring their citizens to stay home and celebrate Thanksgiving with members of their household only. Some are going beyond asking, instituting statewide mandates banning indoor gatherings. Washington governor Jay Inslee, for example, announced sweeping restrictions on businesses and individuals ahead of the upcoming holiday, banning gathering with anyone outside your household unless all parties quarantine for two weeks and test negative for COVID-19.
The irony of a deadly virus, for which the population at-large has no immunity, ruining the Thanksgiving holiday is not lost on me.
Perhaps it is the repayment of a debt 400 years in the making.
"Novel infections did most of the dirty work of colonization," says Elizabeth Fenn, a history professor at the University of Colorado Boulder. Indeed, Native American tribes were utterly devastated by disease brought by European colonizers and settlers, with scores of tribes getting wiped out at a rate upwards of 90%. Having never been exposed to diseases from Europe, they were essentially biologically defenseless.
There is much scholarly dispute over just how much credit to give disease, particularly smallpox and measles, in the slaughter of Native Americans. While 20th century analysis generally puts the figure at 70-90%, many modern historians tend to think that's letting European colonizers off the hook for their often violent subjugation of native populations.
Still, the irony is rich. 400 years later, on what should be a celebration of family and community, many of us will be socially distanced, reduced to spending Thanksgiving on a Zoom call with our loved ones, instead of around the table.
I myself am foregoing Thanksgiving this year, and will be alone in a ~500 square foot studio apartment. It is not ideal. It is painful. I've cried over it. But it is necessary, so that I may have more Thanksgivings with my family in the future. Future joy is worth the hardships now.
Karma or Consequence?
Is it karma that the very descendants of the original Mayflower Pilgrims will be spending Thanksgiving desperately trying to avoid a deadly pandemic they lack immunity to and were woefully unprepared for?
Well, probably not. 
If anything, this upcoming holiday season, where millions will be spending Thanksgiving, Christmas, and New Years socially isolated, is the direct result of our collective societal sin of not masking up.
"The more people who wear a mask, the more the community is protected and therefore the more you individually benefit," said Dr. John Brooks of the CDC's COVID-19 response team. In fact, according to the CDC themselves, if we increased universal mask-wearing by just 15%, lockdowns would likely not even be necessary and we could reduce economic losses by $1 trillion.
And yet, even this has proved too tall an order for millions of Americans, whose strong resistance to doing the bare minimum to not potentially kill their friends and neighbors has cost 250,000 Americans their lives, with no end in sight.
We can blame the Pilgrims for yams at Thanksgiving (seriously, does anyone like those?), but not for our current situation.
This one's on us.