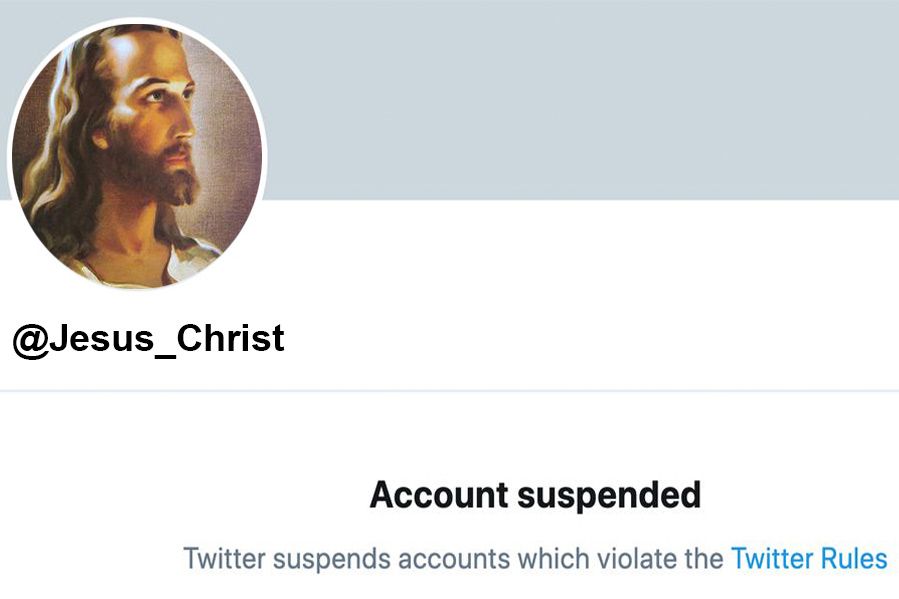 The following guest sermon was submitted by ULC Minister Barry Herman, Jr. All members of the ULC community are invited to contribute their own sermons for consideration/publication. To submit a sermon, please email it to sermons@ulc.org.
---
Unless you've just crawled out of a deep hole that lacked an internet connection, you've probably heard of "cancel culture." Depending on who you ask, though, you might get different definitions.
Some say "cancelling" is a concerted effort to ruin a person's career, to de-platform them, and to essentially ostracize them from polite society. Others argue that cancelling is just a modern, social media-fueled version of holding people accountable for their actions. 
No matter how you want to define it, one thing is abundantly clear in my view:
If Jesus were alive today, he'd be cancelled.
That's right, God's only son, who died for our sins, would be cancelled by Twitter. Here's why.
Down Goes Jesus
Jesus sought to do good in his day by touching the hearts and minds of his contemporaries, from the lowest beggar to the highest politician. He led by example, showing compassion and humility before all, even washing the feet of the disciples. He acted thoughtfully, chose his words carefully, and was respectful to all, especially those he disagreed with.
Contrast that with the cultural and political discourse of today. Whereas Jesus' style of communication might be likened to a warm hug from a friend, current discourse can be likened to a punch to the face, complete with iron knuckles.
The point is this. Jesus acted thoughtfully, he didn't grab (metaphorical) megaphones and screech his message into the void. That thoughtfulness would be condemned today as impotent inaction, an insufficient contribution in the culture war.
Think of what would happen if He did indeed descend from the heavens to live among us. The Twitter mob would tear him to shreds.
It's not hard to imagine some blue check Twitter personality tweeting, "Jesus is back. Before you bow down, remember that this is the same guy that refused to speak up on the subjugation of women," or, "Remember Jesus' famous quote condemning slavery? Yeah, me neither."
That's not to mention Jesus' traditional beliefs regarding marriage, divorce, and abortion. I don't even want to imagine what they'd say about Jesus' "outdated" values.
Let's Change Together
Jesus believed in leading by example. He didn't virtue signal; He didn't share empty platitudes. He showed the world the ultimate kindness and empathy, and it's been changing the world for the better for 2,000 years.
But recently, our discourse has soured. Cable news went from information, to infotainment, to outright fear-mongering. The internet went from a tool to share knowledge and expand one's horizons to a tool to spread hatred and dogpile on the latest easy target.
And the rest of us are left wondering what happened to those high ideals.
If Jesus were alive today, he'd be torn apart by a culture that seeks to be outraged and looks for the worst in people.
Perhaps we can work together to change that. As Jesus tried to teach us, change comes from within.