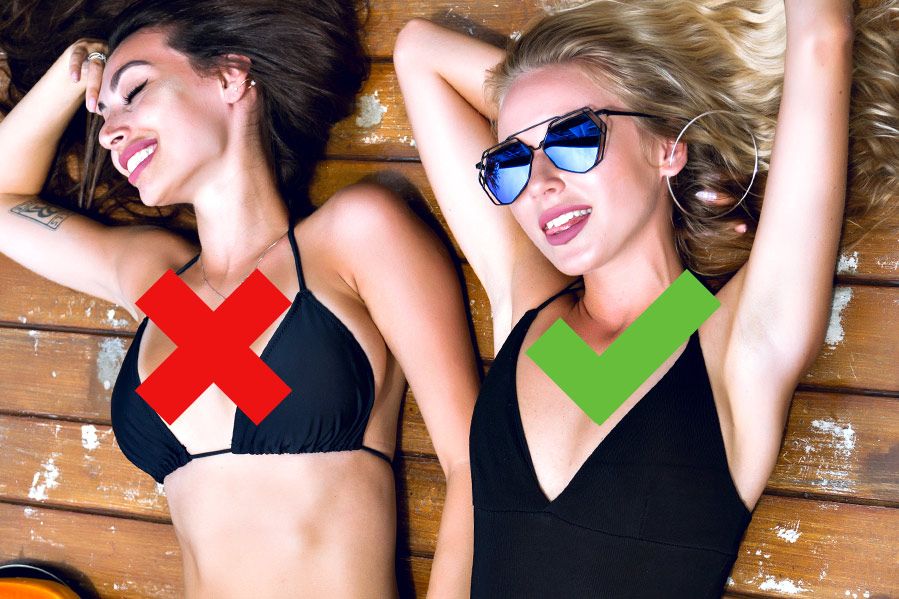 A youth pastor is apologizing for enforcing a 'one piece swimsuit' rule for his female summer camp students. 
"I have been a youth pastor on and off for over 20 years, and I have issued the ridiculous ultimatum to my female students at summer camp 'ONE PIECE SWIMSUITS ONLY,'" the viral Facebook apology from pastor Bryce Brewer says.
"I am sorry to my female students as they desperately tried to search for a swimsuit in the days leading up to camp. I am sorry if you felt sexualized by us telling you to cover up. I am sorry I didn't teach boys to be men, and laid that responsibility on young women."
The apology post went viral and has been shared nearly 100,000 times. The full post can be found here:
Swimsuit Issues
For his part, Pastor Bryce Brewer's lengthy apology seems sincere. He lists five points on which he believes he was misguided, including failing to "teach boys to control themselves" and "[laying] the weight of purity on a girls swimsuit while she was swimming, and not on the boys responsibility to not be gross."
Still, not everyone agrees that he even needs to apologize. As one commenter put it, "Yes there are males that do not know how to control their urges, but when a young lady runs around almost totally naked and leaving almost nothing to the imagination, then I do place that responsibility on their shoulders. WHAT is the reason for this type of dress if not to draw attention to their bodies?"
Modest is Hottest?
This debate comes during part of a larger reckoning in faith circles over the past few years regarding female modesty and body shaming – reminding some people of other recent examples of male religious figures overstepping their bounds. 
Last month, Christian singer Matthew West released a single titled "Modest is Hottest," whimsically wishing in the lyrics that fashion trends for his daughters would be "a little more Amish, a little less Kardashian" and stating that "what the boys really love is a turtleneck and a sensible pair of slacks."
The music video, deleted by West after facing backlash from angry teens and parents alike, featured lines like: "If I catching you doing dances on the TikTok in a crop top, so help me God, you'll be grounded 'til the world stops."
The backlash was swift and instantaneous. One parent told TODAY that she believed the song was simply sending the wrong message to young girls.
"What a girl wears does not equal her worth," Lyssa Creutzinger stated. "Girls don't wear clothes because it's what 'the boys really love.' If you're comfortable in modest clothing, rock it, and if you want to dance on TikTok in the clothes you love, don't let people like Matthew West tell you that's 'bad.'"
Others were reminded of the video of an overweight pastor who declared in a sermon that wives should stay slim and fit for their husbands, always have perfect makeup on, and be available for sex.
As one might expect, it didn't go over too well – that pastor was forced to be placed on leave. 
What do you think? Is it time for society to let girls dress the way they want, and to stop blaming their clothing choices for the wayward gazes of boys? Or is modest, as the song goes, truly hottest?