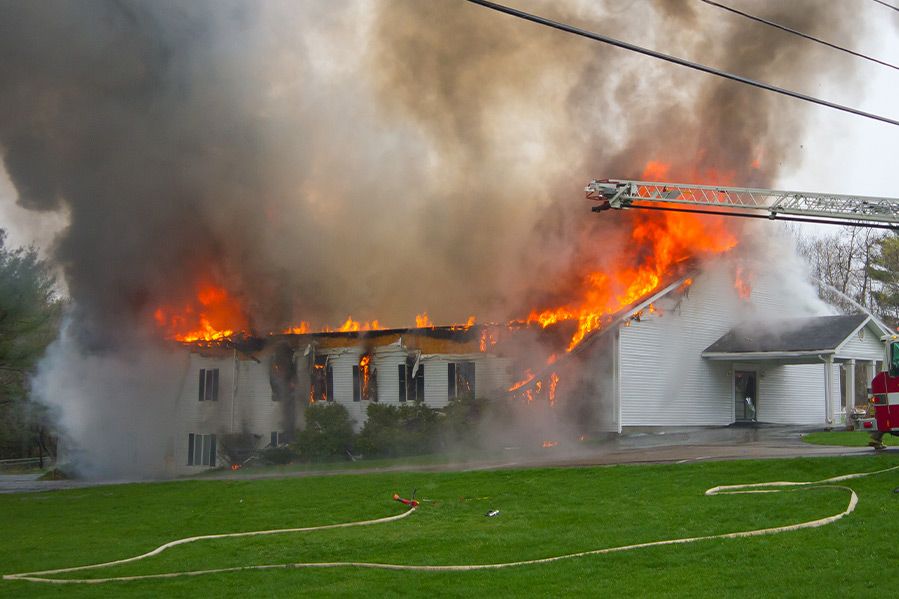 A wave of church arsons has hit Canada in what is believed to be direct retaliation to the discovery of over a thousand bodies of indigenous children in unmarked graves. The graves were all located on the sites of former residential schools, many of which were run by the Catholic Church. 
The grisly discoveries have shocked Canada, made headlines around the world, and pulled back the curtain on the country's dark history of indigenous "re-education."
Between the 1870s and 1990s, Canada sent 150,000 indigenous children to residential schools around the country in an effort to fix what the Canadian government called "the Indian problem." Scores of children were torn from their homes and sent to these schools where they were beaten for speaking their native languages and often malnourished and abused sexually in what Canada now officially recognizes as "cultural genocide."
Now, with more than a dozen Christian churches set ablaze in the month since revelations came to light, it seems apparent that the perpetrators are trying to take justice into their own hands.
Some don't think that's such a bad thing. Harsha Walia, Executive Director of the B.C. Civil Liberties Association, tweeted "Burn it all down" in response to the arson reports. That message was heavily criticized and was later deleted.
Fires "Not in Solidarity"
However, indigenous leaders see things differently. They have a message for the arsonist(s): Please stop.
"Burning down churches is not in solidarity with us indigenous people. As I said we do not destroy people's places of worship," said assistant minister at Living Waters Church, Jenn Allan-Riley. "We're concerned about the burning and defacing of churches bringing more strife, depression and anxiety to those already in pain and mourning."
Lower Similkameen Indian Band Chief Keith Crow mourned the loss of two churches in his community in British Columbia's southern Interior. "I'm angry," he said. "I don't see any positive coming from this and it's going to be tough." 
Some of the fires have even been at Catholic churches on indigenous land.
There's a lot of anger and hurt in our community, from the residential school survivors and elders," said chief of the Penticton Indian Band, Greg Gabriel. His house of worship, Sacred Heart Church, was targeted by the arsonist. He says the act only magnified the pain the community is feeling. 
"A lot of families, including my own, had events like funerals, marriages and baptisms in that church. Elders were attached to the church and some feel hurt by its loss."
It's worth noting that not all of the destruction has come in the form of fire – some of this anger was channeled into other types of vandalism. At least 10 churches were covered in red paint to represent the blood of the victims.
Harming, Not Healing
Meanwhile, Canadian Prime Minister Justin Trudeau is pleading with the arsonists to cease their campaign of destruction.
"I have repeatedly over the past weeks and indeed months, condemned the attacks on religious institutions and over the past weeks condemned the burning of Catholic churches. That is simply not right," he said. "It is a shame and, indeed, it is something that is going to prevent people who will seek solace in times of grief from being able to visit their own places of worship."
It seems clear the fires are only creating more heartbreak for already devastated communities.
And yet, some activists point out that given the horrible nature of the unearthed crimes, it's only understandable that frustration would boil over into violence. 
The Catholic Church has yet to issue a formal apology, despite repeated requests from indigenous leaders and the Canadian government.
What is your reaction?