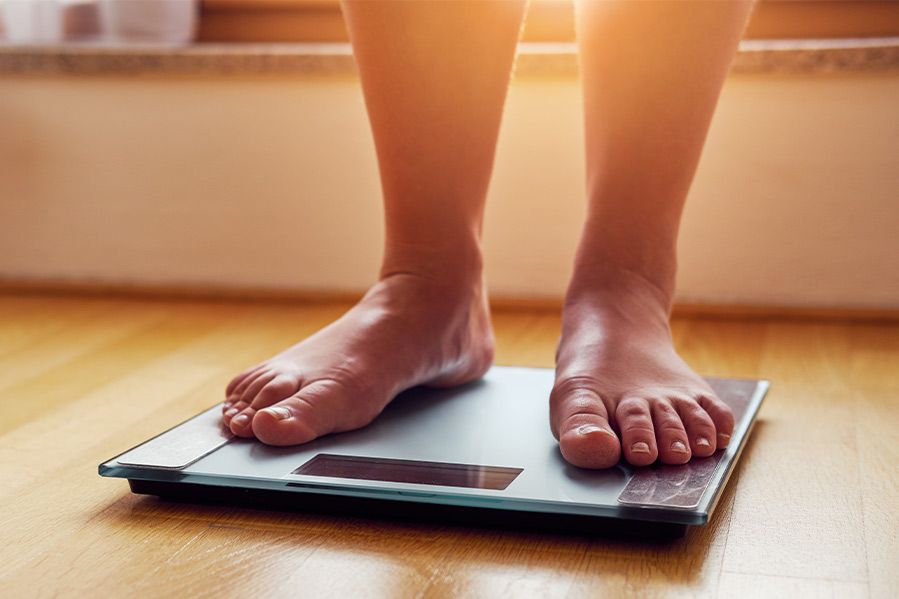 A Missouri pastor who told women in his congregation to stay slim, wear makeup, and always be available for sex with their husbands, lest he cheat, is taking a leave of absence to seek counseling.
"Why is it that so many times after getting married, women let themselves go?" pondered Pastor Stewart-Allen Clark of First General Baptist Church in Malden, Missouri. "I really don't think that women understand how important it is for a man to have a beautiful woman on his arm. It's really important to a man to do that."
 "Now, look," he continued. "I'm not saying every woman can be the epic trophy wife of all time, like Melania Trump. I'm not saying that at all. Most women can't be trophy wives, but, y'know, maybe a participation trophy? … You don't need to look like a butch!"
The discussion of women's bodies, including the perceived necessity of them staying slim and pretty for their husbands went on for roughly 20 minutes.
Thou Shalt Be Hot AF
The February 21st sermon went viral, and on March 2nd, the church announced that Pastor Clark was taking a leave of absence to seek professional counseling. It was initially posted by Facebook user Reagan Williams, who stated that "instead of teaching men and boys to take accountability for their actions and control themselves, [Pastor Clark] degrades women, victim blames, and points the finger at their mere existence. He fails to use Bible verses to back up his nonsense." She also called his declaration that women should dress in an appealing way to their husband and have zero bodily autonomy is "abusive and controlling". 
Another Facebook user grabbed some quotes from Pastor Clark before all trace of him was scrubbed from First General Baptist Church's Facebook page earlier this week. While unverified, Facebook user Savannah Myers said that, in a 2019 Mother's Day sermon, Pastor Clark bizarrely stated that "If I was a woman, I'd want to be HOT! I'd also want to be a natural blonde. Can I get an amen here?", instructed girls to change their hair color to look more feminine, and seemingly lamented the wearing of skinny jeans on larger bodies.
From God's Lips to Her Ears
While not mainstream, this type of thinking - that it's a woman's duty to stay beautiful for her husband - is prevalent in some Christian circles, even with some women.
Lori Alexander, The Transformed Wife, is a blogger and social media personality who advocates against feminism and believes a woman's role is in the household, submitting to her husband in all aspects. She has a video on her Youtube channel promoting the belief that women should have sex with their husbands, even when they don't feel like it, likening it to a man going to work, even if he doesn't feel like it. "The Bible commands us that we do not deprive our husbands of sexual intimacy," she states. "This is from God, it's not from me."
On her website, she says that "my ministry is based upon Titus 2:3-5 in which God commands that older women teach younger women to be sober, love and obey their husbands, love their children, be chaste, discreet, good, and keepers at home."
Pastor Clark likely agrees with these statements. At one point in his sermon, he quotes Corinthians 7:4: "The wife has no longer all rights over her body, but shares them with her husband," then with a chuckle stated, "so whenever she's not in the mood, dig out your Bible."
Toxic Patriarchy in Action
The comments from Pastor Clark ignited a mild firestorm in Christian circles, reported on at Christian Post, Relevant Magazine, and Religion News Service. And while his "leave of absence" may or may not be permanent, the harm from his comments just might be. During his sermon, he said he's done marriage counseling in the past, even recalling intimacy advice he's given to couples, that was, you guessed it, for the female partner to lose weight.
What he seemingly fails to understand is that each relationship has its own dynamics. Not every person is attracted to the same type of body. He's completely dismissive of the woman's point of view.
Numerous outlets called this sermon out as toxic patriarchy, the idea that a woman is to blame if her husband cheats or strays. It is an easy road to scapegoating women for every problem in the marriage. He also dismisses concerns about overweight husbands as non-issues, because women aren't as "visual" as men.
What do you think?