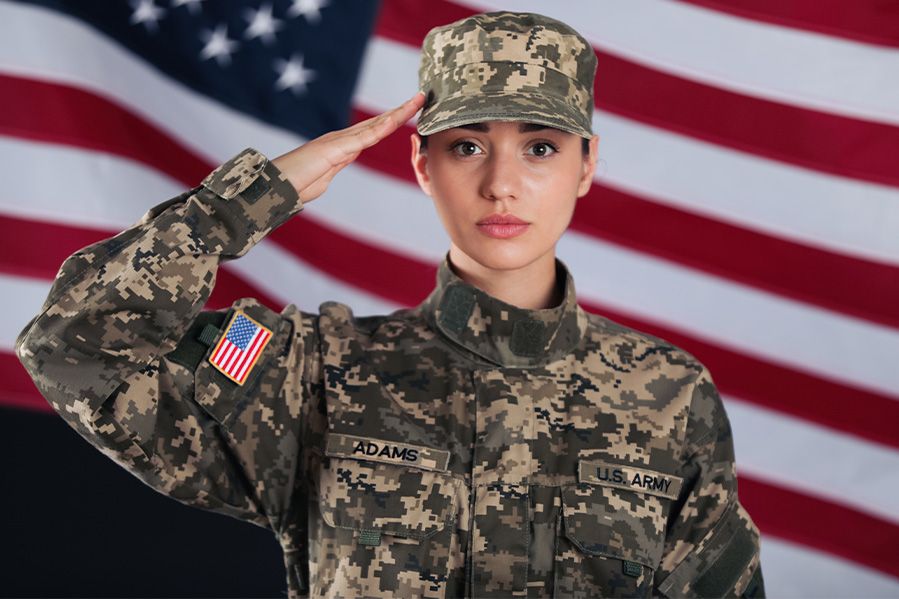 Should women have to sign up for the U.S. military draft when they turn 18, as is required of men? A new proposed law would mandate that women be eligible for the draft if the U.S. enters a war at some point in the future and needs soldiers.
While the proposal is gathering steam, so is an interesting coalition of people in opposition. The alliance includes women who hate the idea of being forced into military service, men who believe that women aren't physically fit enough to serve in the first place, and evangelical leaders who say God intended men for fighting and women for child-rearing.
Controversy on Draft
Those in favor of the measure argue that women are just as capable of serving in the armed forces as men, pointing to the fact that the Pentagon officially opened up all combat roles to women in 2015 as proof.
And the movement for women to sign up for Selective Service is hardly new; President Carter proposed adding women to the draft in 1980, but was shot down by Congress.
Just last year, a congressionally mandated commission recommended that women be eligible for Selective Service. "Every American enjoys rights that are enshrined in the Constitution," Joe Heck, chair of the National Commission on Military, National and Public Service said at the time. "Therefore, every American should have the responsibility to defend those rights when endangered."
Part of that recommendation was based purely on numbers. 71% of American men wouldn't be eligible for military service based on physical or mental health, or criminal record status. Heck pointed out that "it doesn't make sense to exclude 50% of the population when only 29% of the eligible population is qualified."
Gender Bender
While there's a lot of pushback from both women who don't want to get drafted and men who say women aren't fit to serve, the faith-based opposition to adding women to the draft caught some by surprise. Essentially, some religious folks argue that integrating the armed forces defies traditional gender roles – which is a big no-no, in their eyes.  
In an article for The Gospel Coalition, pastor Joe Carter writes:  
"Throughout history, most men and women—and even children—have recognized the wisdom of not sending our mothers, daughters, and sisters to the battlefield. The pattern in the Bible is that when combat is necessary it is men, not women, who bear the responsibility to participate in warfare. The pattern in the Bible is that when combat is necessary it is men, not women, who bear the responsibility to participate in warfare (Gen. 14:14; Num. 31:3, 21, 49; Deut. 20:5–9,13–14; Josh. 1:14–18, 6:3, 7, 9; 8:3; 10:7; 1 Sam. 16:18; 18:5; 2 Sam. 11:1; 17:8; 23:8–39; Ps. 45:3–5; Song 3:7–8; Isa. 42:13)."
The argument seems to be that God created men and women for distinct roles, and it's a man's duty – not a woman's – to fight and die for his country.
Carter explains that God created male and female, and "shaped our bodies accordingly." Men were "created to be self-sacrificial protectors of the family and, by extension, of the nation," he writes, and forcing women to serve would lead to "a general degradation of humanity."
What do you think? Should the government require women to be eligible for the draft when they turn 18? Or are there legitimate arguments for women to be exempt?