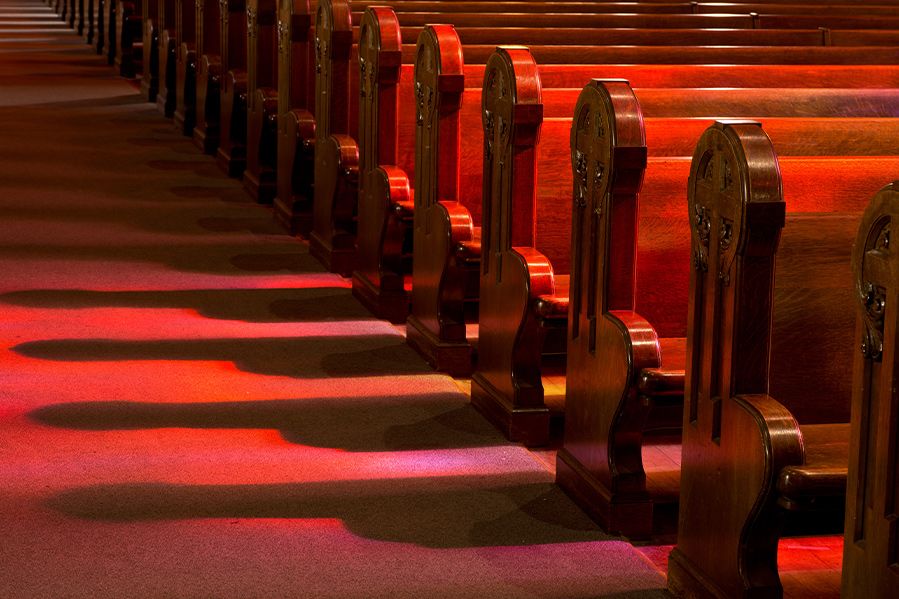 It's no secret that traditional churches have had a rough couple of years. Pre-COVID, church attendance was already on the decline, as older, more religious generations died off and younger people are increasingly rejecting the church. 
But the COVID pandemic – which saw many churches shutter their doors for the better part of a year – accelerated the trend greatly.
With churches forced into the world of digital worship almost overnight, pastors went from faith leaders to IT professionals, a role many were woefully unprepared for. Tack on dwindling church attendance and congregations split down the middle politically on everything from masks to vaccines, and you've got a recipe for pastoral burnout.
Some two-thirds of clergy stated that 2020 was their hardest year professionally.
Now, as the world reopens, many faith leaders are saying they've had enough. Are we about to see a massive percentage of clergy seek out greener employment pastures elsewhere?
The Great Resignation
The post-COVID phenomenon known as "the Great Resignation" has seen millions of Americans voluntarily leave their jobs, citing everything from stagnating wages, to workplace safety, to general job dissatisfaction.
And, if recent research is to be believed, the pulpit is not exempt from this movement. 
A Barna poll conducted in October 2021 found that nearly 40% of Protestant pastors in the United States seriously considered quitting the ministry in the previous year. Another poll conducted that same year by Hartford Institute for Religion Research had nearly identical results. 
The results are alarming, to say the least. But those in the trenches – er, pews – say they shouldn't be surprising.
In a word, you could sum up the feelings of America's pastors in a single word: exhaustion.  
This Too Shall Pass?
The Reverend Eric Atcheson penned an enlightening Twitter thread on the subject that has since been widely shared. He explained the serious challenges facing clergy today – and why so many of them are seriously considering leaving the church altogether.
"Overnight, clergy had to also become professional IT techs as our churches—many of which had fiercely resisted technology to that point—were forced into the world of online worship,"  he explained. "Over the course of weeks, clergy had to become public health experts to safely lead our churches… Over the course of months, clergy had to become the mask police and social distancing enforcers."
The thread paints a firsthand portrait of church leadership at the breaking point. Suddenly thrust into the world of digital worship almost overnight, forced to balance a congregation with diverse opinions on COVID, masks, and vaccines, all while trying to meet the spiritual needs of a dwindling church audience.
Many of the replies from fellow clergy members indicate that Atcheson speaks for an exhausted cohort that feels the same way. 
That 40% of pastors are seriously considering new lines of work is certainly an eyebrow-raising statistic. What would happen to houses of worship if 4 in 10 clergy members disappeared overnight? 
However, that scenario remains unlikely. Other research shows that clergy, in particular, are highly resilient – they routinely rank higher than average in polls measuring mental health, fulfillment, and overall satisfaction with life.
Only time will tell just how impactful the Great Resignation will be on churches.
What is your reaction?