Just when you thought almost every breed of celebrity had become an ordained minister online in the Universal Life Church, you get thrown a curve ball. In addition to comedians like Conan O'Brien, actors like Fran Drescher, and musicians like David Byrnes, Conor O'Brian of World Wrestling Entertainment (WWE) has reportedly become a minister in the church. The wrestler's uniquely dark and eccentric persona adds an element of drama to the host of colorful characters who call themselves ULC ministers.
No Milquetoast Minister
O'Brian, whose real name is Ryan Parmeter, certainly defies traditional notions about what it means to be a minister, as his wrestling career shows. He spent four years wrestling on the independent circuit as Ryan "Payne" O'Reilly before signing a WWE contract and joining the "developmental territory" Deep South Wrestling (DSW), eventually winning the DSW Heavyweight Championship twice.
But O'Brian's aspirations did not end with winning the title of heavyweight champion he assumed his current moniker when he returned to WWE after a brief hiatus and made his first T.V. appearance on the television program WWE NXT, before finally deciding to become ordained online. About his online ordination, the young wrestler has said, "[t]his is all so intimidating yet exciting".
A Rising "Dark Priest"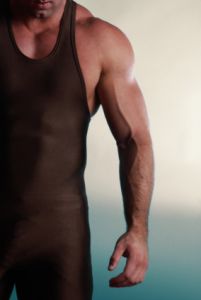 For fans of wrestling, O'Brian stands out for his entertainingly dark and sinister persona, which has the potential to carry over into his persona as ULC minister. As a member of the wrestling tag team The Ascension, he is known for donning a "horror movie-like" jacket and marching into the ring in a swathe of blue light as ominous music plays in the background. He has even been compared to The Undertaker, another wrestler, while entertainment columnist Ryan Dilbert has suggested the WWE play off his new role as minister by christening him a sort of "priest of darkness".
While not everybody is a fan of wrestling, let alone O'Brian's style, we as ULC ministers can appreciate the fact that online ordination is open to the more eccentric characters among us. The fact that a professional wrestler can become ordained just like everybody else proves that we cannot fit the concept of "minister" into a single tiny box.