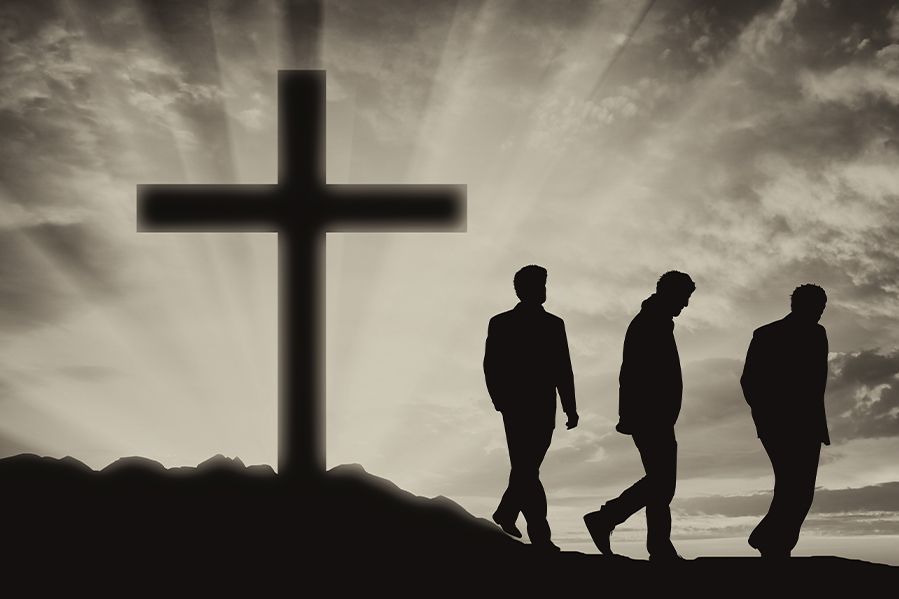 A new Pew report confirms what many churchgoers already know: church attendance is on the decline.
The report, released earlier this summer, shows that only 30% of Americans had attended a religious service – church, mosque, synagogue, or temple – in the past seven days. Those numbers were down from 34% pre-COVID, and about 10% down from 40%, which had been the standard from about 1970 through 2012.
In 2021, for the first time in American history, fewer than half of Americans – 47% – were members of a church, mosque, or synagogue.
The fact is that young Americans are simply less religious than the generations before. A 2022 survey reported that 29% of Millennials and 34% of Gen-Z identify as religiously unaffiliated. Compare that to a scant 18% of Baby Boomers identifying as the same, and it's clear that faith is simply less important in the lives of young people compared to generations past. 
Indeed, it's America's fastest growing faith: None. 
So what happened? Why are young people in America dropping church like a bad habit?
Losing Their Religion
A viral Twitter thread may have some answers as to why younger generations are saying no thank you to going to church. In a thread with 20 million views, and thousands of comments, one user asked, "What made you stop going to church?"
The responses shed some light on what specifically is turning young people off of filling the pews on Sunday morning. And if you browse through the replies yourself, you'll see a few common threads.
There are competing theories as to why younger generations are less religious than older ones, but these Twitter responses certainly provide some clues as to why younger people are turned off by organized religion.
Can Churches Bring Young People Back?
Many of the younger worshipers speaking out seem to have a perception of religious bodies as hypocritical, regressive, and boring.
Cultural flashpoints, such as evangelicals' opposition to the LGBTQ community or the Catholic Church's ongoing clergy abuse scandals, aren't helping young people view houses of worship as safe and loving spaces.
Unless things change, it seems likely this exodus from the pews will only continue – despite a billion dollar ad blitz from Christian marketers trying to bring them back.
What do you make of all this?
Are the grievances in that Twitter thread legitimate? How can churches win over younger members without compromising their foundational values and teachings? 
Can Gen-Z and the world of faith find a common ground?