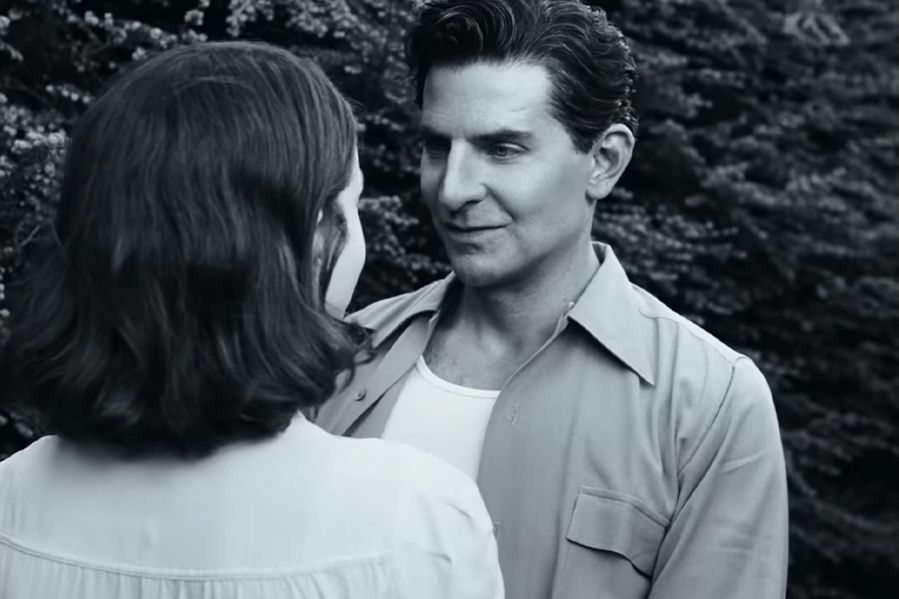 Actor Bradley Cooper is facing criticism for donning a fake nose to portray a Jewish character in an upcoming film role.
Netflix just released the trailer for their upcoming film "Maestro", based on the life of West Side Story composer Leonard Bernstein.
Cooper, who is not Jewish, has been tapped to portray the legendary conductor, and many folks on social media quickly noticed that he looks a little different in the trailer.
Viewers were quick to point out that Cooper appears to be wearing an exaggerated prosthetic nose in the film, which Jewish groups are decrying the portrayal as antisemitic "Jewface". 
Is It "Jewface"?
Netflix released a teaser trailer of the upcoming film, which is directed by Cooper, on August 15th, and it has already been viewed over one million times.
While many commenters expressed excitement over the film, many were also decrying Cooper's portrayal as offensive, and some Jewish groups wasted no time in denouncing the film.
Critics argue that the prosthetic is an offensive exaggeration of Jewish features, and that it was an unnecessary addition to the Cooper's appearance. 
They also point out that Cooper played Joseph Merrick (popularly known as the Elephant Man for his facial deformities) on Broadway without any prosthetics. Did he really need prosthetics to play a Jewish man, but not a man known for his severe deformities? they ask. 
A Troubling History
Of course, there is no shortage of historical baggage associated with exaggerated noses for Jewish characters. 
As the Media Diversity Institute explains on their website, the depiction of Jews with a "large, hooked nose…  goes back to antisemitic and Nazi propaganda from the 1930s and since then has gone on to become a common trope—and, whether intentionally or not—pushes antisemitic stereotypes to this day.
"The image so deeply embedded in modern culture, that most do not acknowledge that it is actually a deeply antisemitic stereotype," the group continues.
Last year, comedian John Stewart ignited controversy when he suggested that the crooked nosed, banker goblins in the Harry Potter series were yet another example of this phenomenon.
Does Representation Matter?
Nose aside, the idea of non-Jewish actors playing Jewish characters has been a growing conversation point in recent years.
Comedian Sarah Silverman, who is also starring in Maestro, stated in 2021 that Hollywood has a "long tradition of non-Jews playing Jews."
"In a time when the importance of representation is seen as so essential and so front and center," she pondered, "why does ours constantly get breached, even today, in the thick of it?"
The Family's Response
Bradley Cooper has some ardent defenders, however – and chief among them are Bernstein's own children.
In a statement on the Twitter account of their late father's estate, they said that Cooper's been nothing less than wonderful in working with them to bring their father's story to life.
They said he's included them "along every step of his amazing journey," and that "it breaks our hearts to see any misrepresentations or misunderstandings of his efforts. It happens to be true that Leonard Bernstein had a nice, big nose. Bradley chose to use makeup to amplify his resemblance, and we're perfectly fine with that. We're also certain that our dad would have been fine with it as well."
What do you think? Should people give Cooper the benefit of the doubt here, especially given that he has the blessing of Bernstein's children? Or does the use of a prosthetic nose lend itself towards nasty antisemitic stereotypes, even if unwittingly?