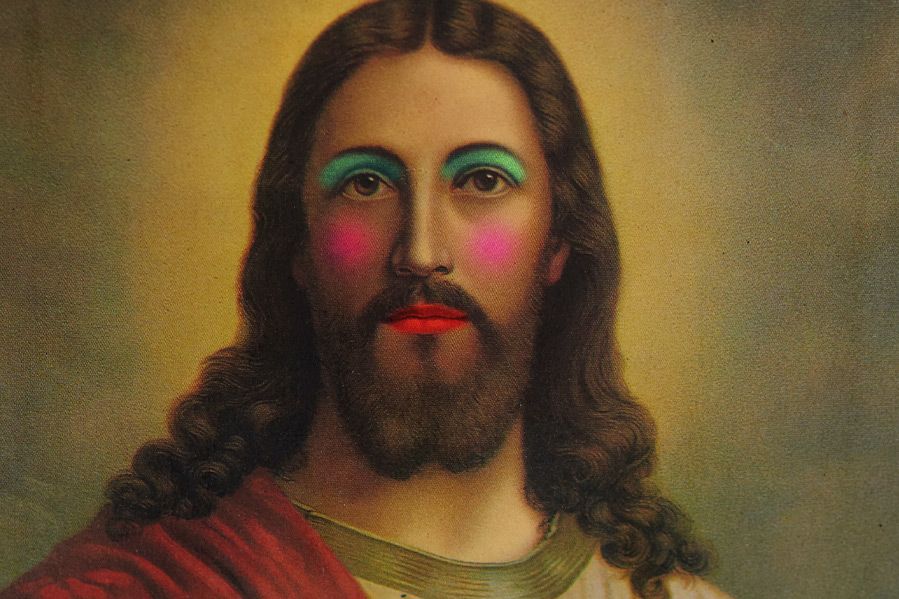 Christians in the Philippines are lodging legal complaints at a drag queen who performed drag as Jesus Christ, accusing them of "desecrating their religious faith and patron."
The activists are seeking to hold the drag queen accountable for a performance they consider offensive, and are hoping government prosecutors in Manila will take the case to punish the drag queen in the court of law.
Dragging Jesus Into It
The drag queen in question is Pura Luka Vega, a popular performer in the Philippines who appeared on the Philippines drag reality show Drag Den in 2022.
Last month, they performed a musical rendition of the Lord's Prayer dressed as what could best be described as "drag Jesus."
Video of the event has been deleted from major platforms, but screen captures show what the Vega's costume looked like:
A Blasphemous Performance?
Needless to say, the performance was not well received by many in the majority Catholic country.
Almost immediately, influential local Christian groups began denouncing the performance, with many calling for legal action against Luka.
They cite Article 201 of the Revised Penal Code, which penalizes "immoral doctrines, obscene publications and exhibitions, and indecent shows" with a hefty fine and up to six years in prison. 
"The drag performance of Pagente is not only terribly blasphemous, offensive, disrespectful, insulting, unacceptable, and outrageous to the Christian religion and belief, it also causes a devalued and negative image of the Lord Jesus Christ, which Christians hold in the highest veneration," the Philippines for Jesus Movement said in a formal complaint.
Shortly thereafter, another Catholic group – Nazarene Brotherhood – filed a legal complaint against Vega.
Prosecutors have yet to say whether they will pursue charges.
Persona Non Grata
Following the performance, many of the country's most populous cities, including Manila, declared Luka "persona non grata", a symbolic move declaring them unwelcome, but which does not legally bar them from entering.
Nevertheless, Vega has already had upcoming performances at clubs in some of those cities canceled.
Vega views things a bit differently. They personally identify as Roman Catholic, but hold the belief that "if Jesus was alive, he would love everyone," and reject the notion "that the LGBTQIA+ community will go to hell for being gay".
And in a tweet, Vega seemingly admitted the performance was provocative, but defended it as a legitimate expression of their faith:
What do you think? Many people view blasphemy laws as a relic of the past – but that's certainly not the case in some parts of the world.
When it comes to religious speech that may be offensive, should there be any sort of legal line?