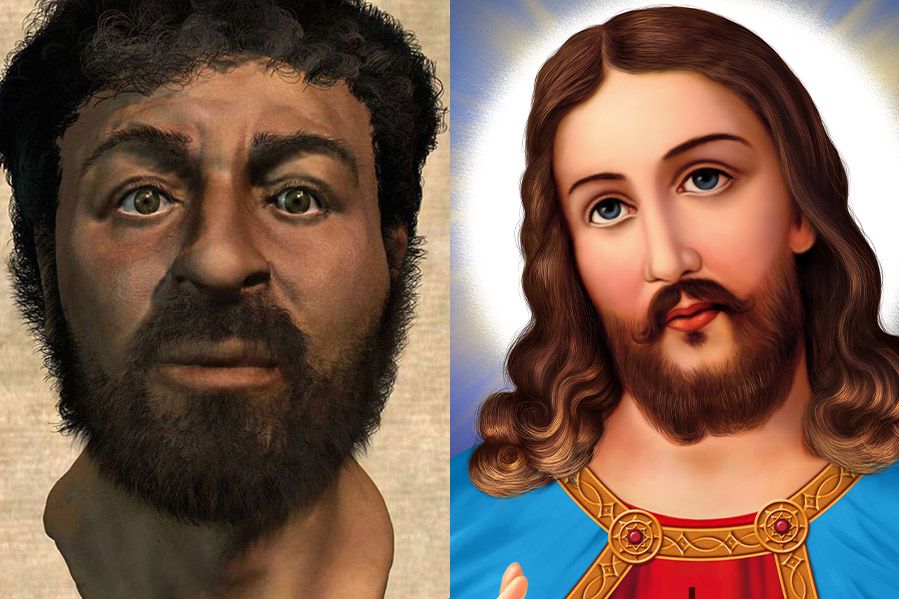 When you think of Jesus, Mary, and Joseph, you likely have an image in your head from one of the famous artistic depictions of them over the centuries.
And whether that's a 16th-century fresco by Michelangelo, a 1940 Warner Sallman painting of Christ that adorns the walls of grandmothers' houses everywhere (you know the one), or the nativity scene at your local church, they tend to have a common theme: everyone is as pale as fresh fallen snow.
In the Western world, Jesus, Mary, and Joseph are quite frequently depicted as white/caucasian. Sometimes these depictions are quite extreme: lily-white skin, blonde hair, blue eyes.
But many historians and theologians say that the real Jesus, Mary, and Joseph looked much different than the artistic depictions to come out of Europe and America would lead one to believe. 
Was Jesus White?
The Bible gives us very little information about the physical appearances of Jesus, Mary, and Joseph. The gospels paint a portrait of Jesus as an average-looking person, a simple Jewish man from Bethlehem. In fact, in Matthew 26, when Jesus was arrested in the garden of Gethsemane, Judas had to signal to the guards which man was actually Jesus. 
Jesus likely looked like any other man from that particular time and place… which means he was probably brown-skinned. "He would have looked like a Palestinian Jewish man of the first century. He would have looked like a Jewish Galilean," says Robert Cargill, University of Iowa assistant professor of classics and religious studies. 
Scholars and artists have tried to (literally) paint a more accurate picture of what Jesus probably looked like.
In 2001, the BBC teamed up with renowned forensic anthropologist Richard Neave to reconstruct the face of a first-century Jewish skull. The result? A face that looks very different from traditional depictions of Jesus in art:
More recently, a Dutch artist named Bas Uterwijk (who goes by 'Ganbrood' on Instagram) came up with his own rendering of what Jesus could have looked like:
Obviously, these versions of Jesus are a far cry from the fair-skinned depictions that became the de facto image of Christ in the Western world.
Whitewashing Faith?
The same can be said for Joseph and the Virgin Mary, who critics claim are just as frequently whitewashed in everything from ancient paintings to modern pop culture.
Earlier this year, a viral TikTok video from user @hollyfae_art sought to dispel the notion that Mary was a white woman – instead painting her as a poor nomad with henna-dyed fingertips, a tribal pattern dress, and a deep tan.
We recently posted the two versions side by side on Facebook for comparison:
Again, a far cry from the thousands of paintings of her with pale skin and glamorous silken robes.
Joseph of Nazareth
It seems pretty likely that Jesus, Mary, and Joseph weren't nearly as light-skinned as we've been led to believe, given the time and place in which they lived.
Interestingly, another controversial historical detail is the true age of Joseph. While sometimes depicted as a younger man, some of the most famous Saint Joseph paintings have shown him to be much older.
Theologian scholars say this elder Joseph was actually the result of an intentional campaign by the church to reinforce Mary's status as a virgin and fend off accusations that Jesus was conceived through natural means. The older Joseph was painted, the less likely the two would have shared a romantic relationship (or so the church's thinking went).
God's Image
And just for good measure, here is an artist's rendition of what Jesus's father, God, could look like: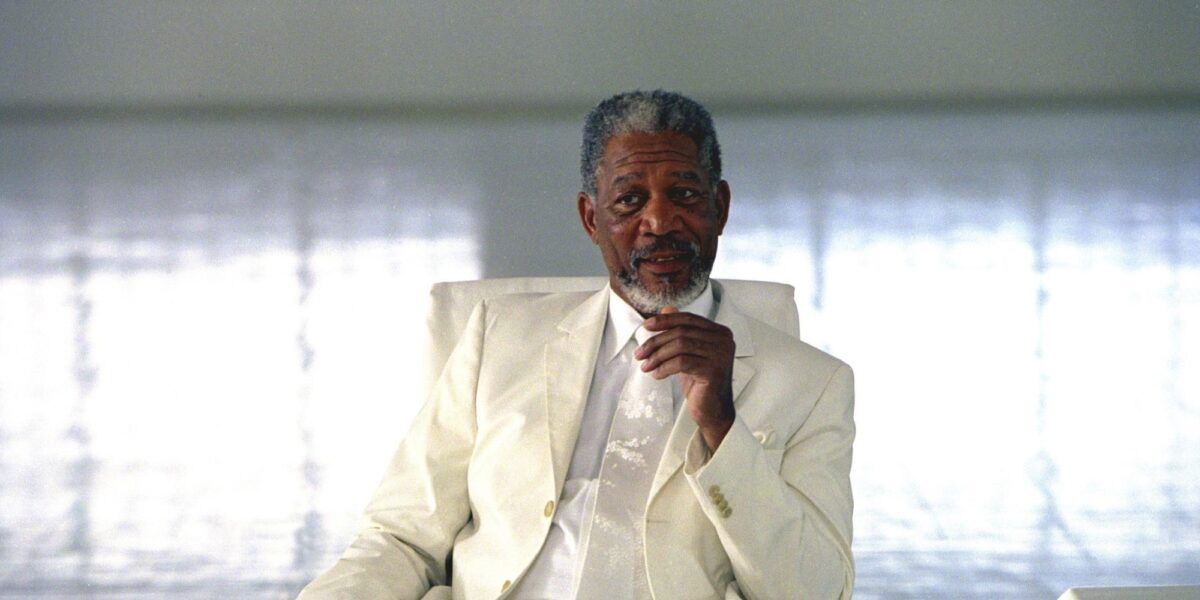 What are we to make of these accusations of whitewashing?
One can also understand how those painting Jesus may have wanted to see something of themselves and their culture in their depictions of their lord and savior. With that in mind, it makes sense that an Italian painter might paint Jesus as remarkably European, for example.
Do you think it's important that we view Jesus, Mary, and Joseph in a more realistic manner? Or, considering these very paintings are the way millions first saw Christ, is it okay to continue whitewashing?