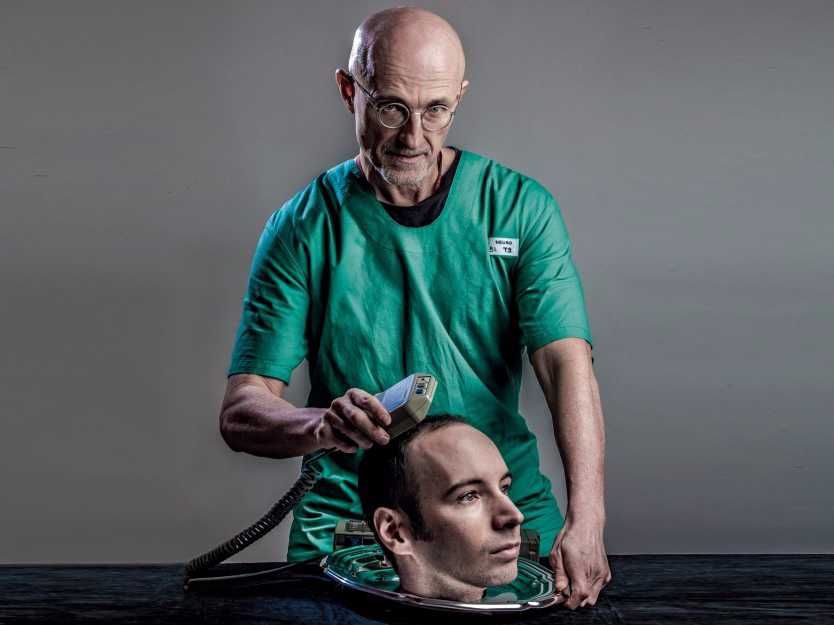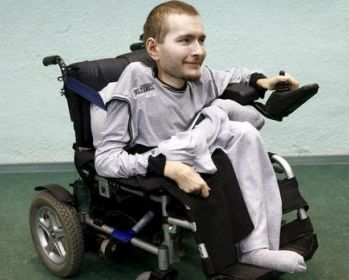 ---
Here is a story straight out of the pages of monster folklore classic "Frankenstein". Later this year, the world's first human head transplant is scheduled to take place. This high-risk procedure will be performed on a 30-year old Russian man named Valery Spiridonov.
Spiridonov suffers from a rare genetic disorder known as Werdnig-Hoffman disease, which causes muscles to progressively waste away. Italian physician and head of the operation, Dr. Sergio Canavero, has apparently received countless requests for head transplants from a variety of patients. However, he has insisted that the procedure first be tried on patients with severe muscle wasting diseases, such as Spiridonov.
News of the operation has been met with criticism ranging from scientific skepticism to accusations of blasphemy. Despite this, Canavero believes HEAVEN is within reach.
HEAVEN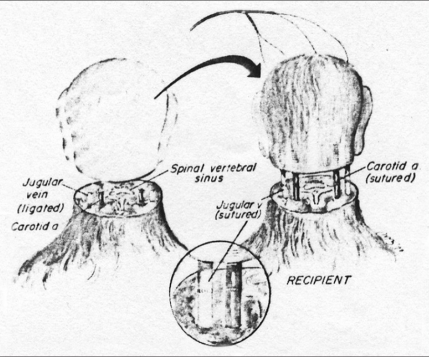 HEAVEN, or HEad Anastomosis VENture, refers to the surgical reconnection of a severed head to a headless body. Canavero's HEAVEN operation is anticipated to take 36 total hours, and will be performed by a team of over 150 nurses and doctors.
Canavero explains that the procedure is so complicated and pricey that the team needed two years of planning and rehearsal, "to reach perfect synchronization." The complex operation will rely on new cooling technologies to slow blood flow in the head/body and a "magic ingredient" to seal the spinal column back together.
Not much has been divulged about this mysterious spinal column sealant. All that is known for sure is that each nerve in the head and body will be color-aligned, then re-attached as quickly as possible, because time is key.
Herein lies the primary criticism. Experts say that while connecting the head and its arteries to the neck is theoretically possible, the reconnection of the spinal column is essentially impossible.
Heady Concerns
Serious problems have occurred during previous attempts at a head transplant procedure in animals. Back in 1970, a doctor named Robert White performed a controversial transplant of one monkey's head to another's body. The monkey initially survived, but died 8 days later due to the new body rejecting the new head. During this time, the monkey could not move or breath on its own, as the nerves from the head were unable to be fully reconnected to the body.
A year later, White performed another HEAVEN operation, this time with 6 different severed monkey heads. None of them survived for more than a day. In the wake of this particular series of failures, HEAVEN has been reviled as an immoral procedure that is medically impossible.
Perhaps it was this image of semi-reconnected monkey heads that led Dr. Hunt Batjer, president-elect of the American Association for Neurological Surgeons, to state his disdain for such procedures: "I would not wish this on anyone, I would not allow anyone to do it to me, there are a lot of things worse than death."
Progress or Pride?
Canavaro's HEAVEN transplant is slated for late 2017. However, strong moral opposition to the procedure, in addition to a lack of funding, risks delaying this schedule. Undeterred, Canavaro is determined to forge ahead and become the first surgeon to successfully perform a head transplant.
Man's pride has often led science and technology down the path of progress and advancement. Some of our greatest accomplishments have sprouted from prideful people who kept trying and trying until something finally worked. However, pride has also led to innumerable failures and follies. Humans tend to feed off pride and the "high" of accomplishment all while remaining blind to the potential consequences of their actions.
The question is, which category will Dr. Canavero's head transplant fall under?
How do you view the HEAVEN procedure: an incredible medical advance, or a foolish attempt at playing God?