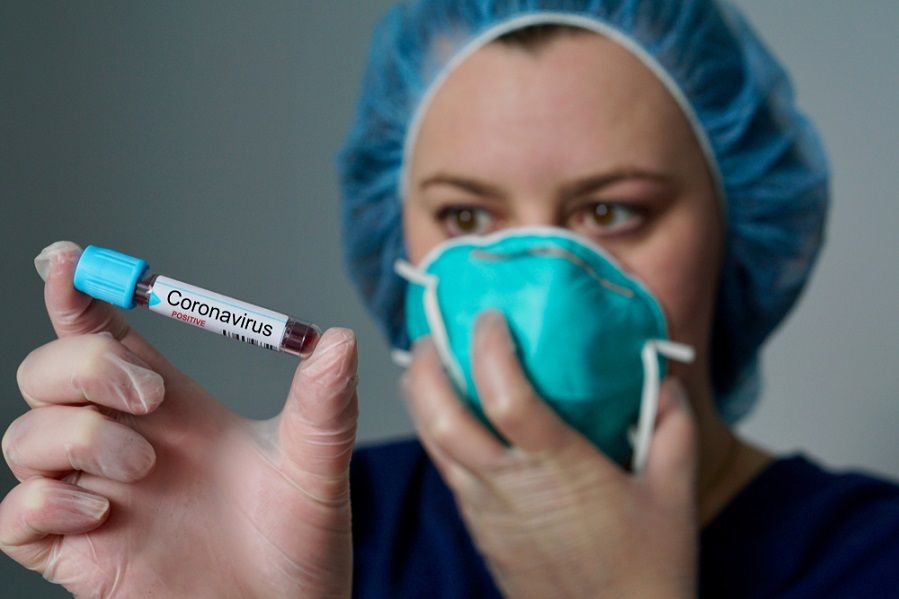 The Bible says in the Old Testament that ten plagues were inflicted on the Egyptians by God as punishment for enslaving the Israelites.
With the coronavirus outbreak continuing to expand around the globe, one evangelical pastor insists that we are now seeing an eleventh plague – a punishment from God for humanity's sins.
Pastor Rick Wiles is the host of an online show called "TruNews," a faith-focused news program in which stories are presented through a fundamentalist Christian lens. During a program segment earlier this week, Wiles called the coronavirus is God's "death angel," and insisted it is a "genuine plague" that has been sent down to earth as retaliation for "transgendering little children" – among many other supposed sins.   
Those who are "right with God" have nothing to fear, Wiles insists. But for nonbelievers, it's another story:
Godless Country
Why did the virus begin in China? Wiles has a theory for that too. He says China was specifically targeted because it's a "godless communist government that persecutes Christians," and carries out "forced abortions."
China has notoriously cracked down on religious freedom in recent years, including destroying Christian churches, and putting over a million Muslims in "re-education camps."
But Wiles seems to think all the world's sinners are at risk, and apparently the United States has no shortage of sins ready to be cleansed:
"Look at the spiritual rebellion in this country — the hatred of God, the hatred of the Bible, the hatred of righteousness. There are vile, disgusting people in this country now, transgendering little children, perverting them. Look at the rapes, the sexual immorality, and the filth on our TVs and our movies. God is about to purge a lot of sin off of this planet. This is the time to get right with God."
The End Times Brigade
Of course, Wiles is but a single crackle in religious-fundamentalist choir that seems to roll out these very same end-of-the-world predictions with every major outbreak or natural disaster. And the underlying cause is always people not behaving according to "God's will."
In 2014, as religious leaders in Liberia claimed that "immoral acts" (such as being gay) were responsible for the deadly Ebola virus, then-radio host Wiles was warning that if Ebola went global, "you better make sure the blood of Jesus is upon you, you better make sure you have been marked by the angels so that you are protected by God."
Sound at all familiar?
Ever since the religious right claimed AIDS was a judgment on gay people back in the 1980s, the whole "God-is-angry" bit has become the classic fundamentalist response to disaster of recent history. Hurricane Sandy, the 2004 tsunami, Hurricane Katrina -- all blamed on supposed trangressions ranging from abortion, to homosexuality, to Muslim antagonism.
When Katrina hit, the group Columbia Christians for Life explained the disaster in just those terms, writing: "Providence punishes national sins by national calamities." The head of the evangelical group Repent America offered a more literal interpretation, arguing that "God is in control of the weather." 
If God Makes You Invincible
Sure, maybe it's easy to dismiss Wiles and his ilk as radicals looking for attention. But these people have real followings – that fact cannot be ignored. A quick visit to the TruNews YouTube page uncovers a loyal group of followers who genuinely seem to believe that the coronavirus is God's way of exacting revenge on nonbelievers.
Naturally, though, "true" followers of God will be immune from the danger.
Should the coronavirus outbreak continue to worsen, many worry this mentality could exacerbate the problem. For example, if people believe their faith alone offers a veil of protection from the deadly virus, they might choose to ignore basic precautions – which would easily quicken its spread.  
What is your reaction? Why is it that people seem to crave "end times" predictions? In the event of a global pandemic, are you worried about faith getting in the way of science?